NFL Betting and Handicapping: Scouting the Week Ahead
by Alan Matthews - 12/17/2013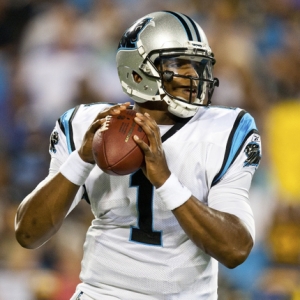 Wow, Week 15 of the NFL season was a lot like a late-season Saturday in college football season, with upsets galore shaking up the playoff races. Let's face it, the NFL may have better players than college, but NCAA games are usually a lot more exciting.
How crazy was Week 15? AFC West-leading Denver was upset at home by a desperate San Diego team. That temporarily allowed the New England Patriots to take control of the conference's top seed, although then they lost at a desperate Miami team. The AFC North-leading Bengals were outclassed at Pittsburgh. They could have jumped New England for the No. 2 seed. The NFC West-leading New Orleans Saints showed yet again they simply aren't good away from home, losing soundly at St. Louis.
Denver clinches the AFC West with a win and Chiefs loss this week. The Broncos are -10.5 at Houston, while K.C. is -7 at home against Indy in what could be a wild-card weekend preview. The Broncos take the AFC's top seed with a win and losses by the Chiefs and Patriots. New England clinches the East with a win or Miami loss. It clinches no worse than the No. 2 seed with a win and losses by the Bengals and Colts. Cincy clinches the North with a win and Ravens loss and a playoff spot regardless with a win and Dolphins loss. Miami clinches a playoff spot with a win and losses by the Ravens and Bengals.
But by far my two favorite results of Week 15 were Dallas losing 37-36 at home to Green Bay and Detroit falling 18-16 at home to Baltimore on Monday night. The Cowboys and Lions are so very similar. Tremendous offense talent but wildly undisciplined and prone to boneheaded mistakes. The Cowboys somehow blew a 26-3 halftime lead against Green Bay and Matt Flynn.
The NFC East-leading Eagles were pummeled at North cellar-dwellar Minnesota in an early game Sunday, giving Dallas a chance to tie for the division lead. So naturally Tony Romo threw two devastating interceptions in the final three minutes of the games as the Packers rallied. Coach Jason Garrett seemed to throw Romo under the bus afterward, saying Romo audibled out of a run call on one of those picks. In his career, seven times Romo has thrown an interception in the fourth quarter or overtime with his team tied or leading by one possession. That's almost twice as many as any other QB in the past seven seasons. Romo has four fourth-quarter picks this season when the score is within five points in either direction. Dallas was having tremendous success running the ball in the first half yet only rushed the ball by design on seven second-half plays. If that game doesn't cost the entire Cowboys coaching staff its job then Jerry Jones is simply delusional. Dallas still does control its destiny. Win this week at Washington and in Week 17 at home against the Eagles and they will win the NFC East. Philly could win the division Sunday with a win over visiting Chicago and a Dallas loss. The Eagles and Cowboys are both opening three-point favorites this week.
As for Detroit, Jim Schwartz is really on thin ice after its loss. There's no huge shame in losing to the defending Super Bowl Champions, but Schwartz's management of the clock in the final minutes was perplexing -- the Lions ended the game with all three timeouts. The Lions turned the ball over three more times and had 89 yards of penalties. That's bad coaching. Detroit (7-7) now doesn't control its destiny to win the NFC North, falling all the way down to third behind Chicago (8-6) and Green Bay (7-6-1). The Lions are -9 this week against the visiting Giants. There is no opening line on Pittsburgh at Green Bay because of the uncertainty if Aaron Rodgers will return. Now that Green Bay can win the division by winning out (finish Week 17 at Chicago), I now think he will (no decision before Wednesday). Who would want to face the Packers in the wild-card round? Chicago is the only team that can clinch the North this week by winning and with Lions and Packers losses.
Baltimore, thanks to flat-out amazing kicker Justin Tucker (he hit the winning 61-yard field goal and has made 33 straight kicks), kept its hold on the AFC's final wild-card spot. The Ravens host New England on Sunday and are 2.5-point favorites at BookMaker. Baltimore holds the tiebreaker for the wild-card spot with Miami, also 8-6. The Dolphins are -2.5 this week at Buffalo. San Diego (7-7) must win out and get help. It's -10 against visiting Oakland on Sunday. The Ravens clinch a spot with a win and losses by the Fins and Bolts.
Could Charles Catch Manning For MVP?
I'll certainly say it's unlikely, but if somehow Kansas City can pass Denver for the AFC West title and top seed, could Chiefs running back Jamaal Charles overtake Peyton Manning for league MVP? Charles had five touchdowns in Sunday's blowout of the Raiders, including becoming the first running back ever with four TD catches in a game. In the last four games K.C. has averaged 42 points a game, and Charles has 10 scores and 650 total yards. Charles' 18 total TDs lead the league. Manning still leads the NFL in most passing categories, including with 47 touchdown passes. Three more and he ties Tom Brady's 2007 single-season record. As lousy as Houston has been, that seems likely Sunday. Should Manning struggle and the Broncos lose, Charles might be able to garner enough late momentum to make this a race.
Week 16 Enticing Underdogs
My second straight 1-2 week on the dogs in Week 15, hitting on the Jets +11 at Carolina but missing on the Bucs +5 against the 49ers and Giants +7 against Seattle.
Cardinals (+10.5) at Seahawks: I realize how good Seattle has been at home, but giving a very good Arizona team 10.5 points? I have to jump on that. Also, it looks like Cards receiver Larry Fitzgerald should be able to play despite suffering a concussion in Sunday's overtime win over Tennessee.
Giants (+9) at Lions: If the Lions were a well-coached team, I'd say they would come back with an inspired effort after Monday's gut-wrenching loss. I have no confidence in that happening. Plus, it's a short week.
Falcons (+12) at 49ers: This screams trap game as it's going to be a very emotional Monday night in the finale at historic Candlestick Park. Atlanta is playing much better of late, winning two of three. I think the Niners are sloppy for a while in this one before winning by 10.
Doc's Sports has been a leader in NFL handicapping for more than 40 years. Now we have a great offer for new clients. Get $60 worth of NFL picks absolutely free. No obligation. Nothing else to buy. You don't even need a credit card. Just click here to get started.
Read more articles by Alan Matthews