NFL Football Betting: Concepts to Think About When Handicapping a Game
by George Monroy - 8/23/2013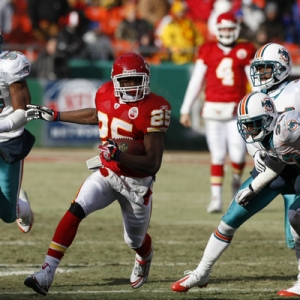 At first glance, handicapping a football game might seem like a simple process that does not require much thought. After all, each team plays only one game per week, and there is a mountain of information to study on the Internet. However, picking a winner during any given matchup requires more than just reading up on each team and choosing a side. The first step is to look for and understand the correct information. Knowing every quarterback's passer rating or how well certain teams do against a 3-2 defense is great, but it might not be the type of knowledge that will help you out when handicapping a game.
Sports betting is about making money. No matter what level you wager on—as a professional or amateur—that is the ultimate goal. The reason we handicap games in the first place, instead of throwing darts at a board, is to pick winners and beat the sportsbooks. So let's take the time and go over a few concepts that all bettors should be thinking about when handicapping an NFL game.
The point spread
Learning to be picky with point spreads is an excellent concept that all bettors could benefit from. There are many times when the average gambler will want to bet on a certain team and take the worst of it by half-a-point or more just to be in on the action. At the highest levels, the most skilled sports bettors will wait out a game until it moves to the spread that they feel comfortable wagering on and will not bet until it does. Most gamblers will wager on the New England Patriots as an eight-point favorite even though they would much rather bet it at seven points. Many times bettors are more worried about being in action instead of being in the right action. The first concept to think about is the point spreads that you are betting and whether or not they profitable lines.
Home versus road
This concept goes back to choosing point spreads wisely. In order to be a successful bettor you need to understand the impact of playing at home or on the road. The Dallas Cowboys as a seven-point favorite on the road is a very different thing than the Dallas Cowboys as a seven-point favorite at home. There is added value in a team playing at home and reduced value for a team playing on the road. Don't be afraid to wager on a home underdog, and get out of the habit of wagering on large road favorites. Many times bettors get trapped in the idea that we should wager on the better team. Sometimes the better team might lose, particularly when they are on the road.
The vig or juice
The concept of vig or the juice is something that the average bettor will not think twice about—paying the vig is just the price of doing business. However, taking something as simple as -110 juice versus -105 over the course of the season could be the difference between booking a win or a loss at the end of the year. Shopping around for the right price is one of the best things a gambler can do to insure that he as every edge possible. Sportsbooks vary their vig prices depending on many aspects, but there are a few online sportsbooks like 5Dimes that offer a reduced -105 vig on a regular basis. So the next time you are playing -125 juice to take a heavy favorite, stop and thinking about whether this is a reasonable price.
Betting amount
Betting the wrong amount or randomly picking a price for each game could be the fastest way to deplete your bankroll. In order to stay in action, a bettor needs money to bet, and if he does not take the time to protect his bankroll then it almost becomes impossible to win on a consistent basis. The exact amount that a gambler should be wagering per game depends on many factors including the game itself, but the simplest thought is to not overextend your bankroll. Ideally a bettor should be wagering only one to three percent of his bankroll on any game. Sure, it is exciting to wager a large amount on a marquee matchup and get the blood pumping. However, that is not the smartest way to bet.
Read more articles by George Monroy