NFL Week 9 Special Props Odds and Betting Predictions
by Alan Matthews - 11/1/2013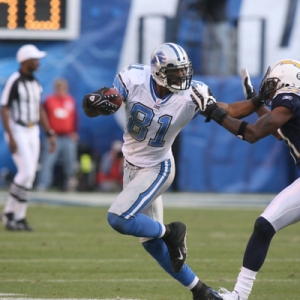 I just don't understand Minnesota head coach Leslie Frazier. He has the greatest running back on the planet in Adrian Peterson, and Frazier isn't using him. The Vikings have lost three straight games, and Peterson hasn't had more than 13 carries in any of them. Minnesota was down only seven at Green Bay midway through the third quarter last week, so it's not like the Vikings had to start throwing early in the game. Thus, I missed on the Bovada Week 8 special on leaning "over" Peterson with 20.5 rushing attempts in the game.
The league's second-best back is Kansas City's Jamaal Charles, and I missed a prop on him last week as well. He did get his 100 combined yards from scrimmage -- I said he'd get at least 70 rushing and 40 receiving, and he had 74 and 46, respectively -- but didn't score a TD for the first time this season. The rest of the Week 8 props I looked at were futures results.
This week, let's start with two Bovada specials on the Philadelphia Eagles. I watched that opening Monday night game between Philadelphia and Washington, and I sure thought Chip Kelly was going to revolutionize offense in the NFL after the Eagles ran 53 plays and had 322 yards and 21 first downs in the first half alone. It hasn't happened. In college, you can have superior athletes against most teams, but that's not true in the NFL. It's hard to out-speed teams, because even the lousy teams have great college players. That's the main reason I can give as to why the Eagles have scored a total of 10 points their past two games.
Kelly's offense needs the right quarterback. Michael Vick perhaps could be that guy if he was five years younger and not as brittle as fine china. He's out again this week, with Nick Foles back in the starting role. Philly is at Oakland on Sunday, and one prop is whether the Eagles will score an offensive touchdown, with "yes" at -2000 and "no" at +1000; their one TD the past two weeks -- against lousy Cowboys and Giants defenses -- came on a fumble return. Every team this season has scored at least one offensive TD against the Raiders, even Jacksonville. So you have to expect the Eagles will unless Foles is knocked out early and Matt Barkley is pressed into action. It might be worth throwing a few dollars at the no just in the hope Barkley is forced to play.
A more interesting prop is whether Kelly is the head coach of the Eagles for Week 1 next season, with yes at -2000 and no at +1000. I highly doubt Kelly will pull a Bobby Petrino and run back with his tail between his legs to college, although there were reports that USC gauged his interest. I'm sure Texas would give him a call, too. Kelly did get slapped with an 18-month show cause penalty back in June among Oregon's minor NCAA sanctions, so that almost precludes a return until 2015. Kelly will stay put, but I do see him returning to college eventually.
The last Philly coach, Andy Reid, is now in Kansas City and is all but a lock for the 2013 NFL Coach of the Year award. Frankly, the best coach in K.C. right now is defensive coordinator Bob Sutton, who probably gets hired as a head coach next season with how dominant the Chiefs defense is. Reid hired him away from the Jets, where Sutton had been a long-time assistant. Kansas City leads the NFL in scoring defense at 12.3 points per game after allowing 26.6 last year (to be fair, a wretched offense was partly to blame).
Bovada has two props on that Chiefs defense: Will Kansas City allow 17 points this week against Buffalo (yes and no at -120) and total points per game allowed this season at over/under 15.5. It looks like Bills QB Thad Lewis will be able to start this week after missing practice on Wednesday and Thursday before participating Friday. In addition, C.J. Spiller should be good to go after sitting out last week. Kansas City hasn't allowed more than 17 points this season and can tie the NFL record for consecutive games of holding opponents to 17 points or fewer, held by the 1977 Atlanta Falcons. If this were in K.C. I'd say the Chiefs do it, but the Bills have scored at least 20 in every game other than last week at New Orleans. The NFL record for points allowed in a 16-game regular season is 165 by the 2000 Ravens, so about 10.3 points per game. I do think Kansas City goes over the 15.5. It still has two meetings with Denver and San Diego as well as facing a good Redskins offense in Washington and a pretty good one in the Colts.
Finally, there are two Calvin Johnson props in the wake of his amazing 329-yard receiving effort last week against Dallas. It was Megatron's fifth career game with at least 200 yards, tied with Hall of Famer Lance Alworth for the most in NFL history. The props are whether Johnson will get another 200-yard game this season -- yes at even and no at -140 -- and will he reach 2,000 yards, with no at -500 and yes at +300. Johnson did have two 200-yard games last season, and I do think he can do that again. He hasn't even been 100 percent healthy but should be recharged with the Lions on a bye this week.
Johnson faces some bad pass defenses in the second half: Chicago (No. 27 in passing yards allowed per game), Philadelphia (No. 31) and Minnesota (No. 29). In fact, the only Top-15 pass defense the Lions will see is Pittsburgh in Week 11. I'd lean yes there. As for 2,000, I don't see that happening. Johnson will start to be double-teamed as the Lions have a pretty weak group around him, especially with Ryan Broyles' season-ending injury. I do hope Johnson is at about 1,850 in that regular-season finale at the Vikings in the final game at the Metrodome. What a way to close the stadium than by becoming the first receiver to hit the 2,000 mark.
Like free things? Like great sports betting picks? You've come to the right place, because you can get both here. Doc's Sports is giving new clients $60 worth of free NFL picks. Sign up here to get started with no obligation.
Read more articles by Alan Matthews