2015 Possible Super Bowl Matchups: Early Odds
by George Monroy - 5/22/2014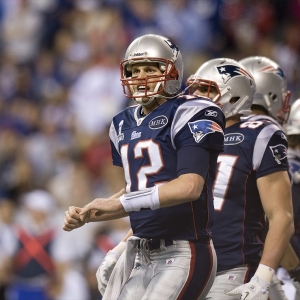 With the 2014-15 NFL season steadily approaching, the oddsmakers have been working overtime since the schedule was released in mid-April. Most sportsbooks first released Week 1 lines, then games of the year lines, and now Week 2 through 16 lines. Doc's Sports has already begun to take an in-depth look at the early spreads, so let's continue that trend by going over Sportsbook.ag's early 2015 Super Bowl matchup odds.
Of course, a rematch between last year's participants-Seattle and Denver-is currently receiving the best odds for next year's big game. However, there are plenty of other interesting matchups that also could provide solid value for bettors looking to get the best odds out of their futures wagers. Once the season starts the lines will only get worse, so let's take a closer look at the possible 2015 Super Bowl matchups.
The favorite
Seattle vs. Denver : +1200-The Broncos versus Seahawks rematch is the most likely Super Bowl pairing in the eyes of the oddsmakers. Both teams will enter the season as the favorite in their respective conferences yet again, but there has only been one Super Bowl rematch in back-to-back seasons, when the Dallas Cowboys and Buffalo Bills played each other in 1993 and 1994. Wagering on this matchup is a solid bet, but there are simply too many obstacles in the way to make this the best wager on the board.
The best
San Francisco vs. Denver : +1600-The Broncos are the best team in the AFC hands down. There are a couple of other squads that come close, but Denver is the best. The NFC's best team, on the other hand, is not that cut and dry. Last year San Francisco was a batted ball away from beating Seattle and making a second straight Super Bowl appearance. The 49ers are every bit as good as the Seahawks and may have a higher ceiling on the offensive end. Appearing in consecutive Super Bowls in difficult for any team, but if the Super Bowl rematch is going to be ruined, it will probably be the 49ers crashing the party. This wager feels like the best bet to make.
The worst
Minnesota vs. Oakland : +650000-Sportsbook.ag currently has over 180 options for its potential 2015 Super Bowl matchups, and a pairing between the Vikings and Raiders is the absolute worst in the eyes of the oddsmakers. The line is so absurd that betting 10 dollars would win a bettor $65,000. There is absolutely no value on this wager, and even having to write that sentence is ridiculously because anyone who remotely follows football would know that. The only reason to bet this line would be if you were born in Minnesota and then moved to Oakland and want a little action on your home town teams.
The long shot with value
Seattle vs. Indianapolis : +5500
The Colts have done nothing but improve every single year with Andrew Luck behind center, and another 11-5 or even a 12-4 to 13-3 season is within reach for the team. The AFC does not have many defense-first squads and is more of an arms race to see who can have the most dangerous offense. And the Colts, when at their best, can compete with any team in the conference. On the other side of the equation, any matchup with Seattle coming out of the NFC will have value, even though it has to get through a tough San Francisco squad.
A shot in the dark
New York Giants vs. New England : +10000
Here is a matchup that you can never really count out. Sure, New York is coming off a horrendous season. However, isn't that what the team does every few years, play horrible one season and then bounce back to win the Super Bowl? New York is built in a similar manner as the NFC's top two teams-Seattle and San Francisco-with an excellent quarterback and powerhouse defense. A resurgent year for the Giants would not be shocking. New England, on the other hand, is always a threat to make a Super Bowl appearance, and after last year's lopsided loss to Denver, there is no doubt that the team is working on a scheme to beat the defending AFC champs at this very moment.
The top 10
Seattle vs. Denver: +1200
Seattle vs. New England: +1400
San Francisco vs. Denver: +1600
San Francisco vs. New England: +1900
Green Bay vs. Denver: +2500
Green Bay vs. New England: +3000
Seattle vs. Cincinnati: +4500
New Orleans vs. Denver: +4500
Philadelphia vs. Denver: +5000
New Orleans vs. New England: +5500
Want free sports betting picks? Doc's Sports has you covered - get $60 worth of picks free from any of Doc's Sports expert handicappers. Click here for free picks (new clients only).
Read more articles by George Monroy