Dallas Cowboys Odds to Win the Super Bowl and Betting Futures
by Alan Matthews - 7/1/2014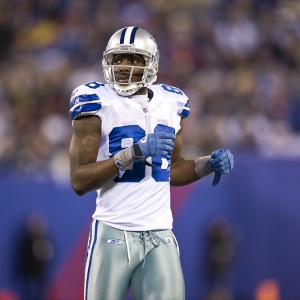 I am rather surprised at this statistic: Did you know that no team in NFL history has finished with a .500 record four straight seasons? The Dallas Cowboys are going for mediocrity infamy in 2014 after a third straight 8-8 season in 2013. That must just drive owner/GM Jerry Jones nuts. You get the feeling he would rather be an interesting bad team than an irrelevant average one.
Despite those three straight blah seasons, Dallas could have made the playoffs in all of them but lost an NFC East winner-take-all in Week 17. Last season, the Cowboys lost three of their final four games in spectacular fashion. There was a 45-28 Week 14 loss in Chicago in which the Bears scored on their first eight possessions; the 37-36 Week 15 home loss to Green Bay in which the Cowboys gagged away a 26-3 halftime lead and 29-10 late third-quarter lead to not Aaron Rodgers but Matt Flynn; then, with the division on the line in Week 17 at home against Philly and playing without an injured Tony Romo, the Cowboys lost 24-22 when Kyle Orton threw a late interception, something that is very Romo-esque.


Somehow Coach Jason Garrett kept his job. He is 29-27 with no playoff berths with Dallas. His fired predecessor, Wade Phillips, went 34-22 with three playoff games. You get the feeling no coach worth his weight -- i.e. Jon Gruden, Bill Cowher, Bob Stoops -- will go to Dallas because Jones is the general manager. So he will keep hiring lackeys who simply jump when Jones says so.
Offense
The Dallas offense was pretty good last year, averaging 27.4 points per game, No. 5 in the NFL and more than teams like New Orleans and San Diego, two of the Top 5offenses by yardage (Cowboys were only No.16 in total offense). Romo had one of his better seasons, completing 63.9 percent for 3,828 yards, 31 touchdowns and 10 picks (down from 19 the year before). DeMarco Murray rushed for 1,121 yards (first Dallas 1,000-yard rusher since 2006) and nine scores, and Dez Bryant caught 93 passes for 1,233 yards and 13 scores. He might be the third-best receiver in the NFL now (I'd say behind Megatron and A.J. Green). Romo/Murray/Bryant isn't exactly the Aikman/Smith/Irvin triplets, but it's a pretty good trio.
Apparently the fact that Dallas didn't put up a ton of yards -- 5,461 yards, the fewest by a Cowboys team since 2005 -- bothered Jones, so he demoted offensive coordinator and play-caller Bill Callahan for Scott Linehan, who technically has the title of passing game coordinator but will call plays. Callahan still has the title of offensive coordinator. Hilarious. I do give Jones credit for passing on Johnny Manziel with the 16th pick of May's draft in favor of Notre Dame offensive tackle Zack Martin. The line was a position of need, not backup quarterback. But you know Jones wanted that media circus. Maybe he's growing up (Jones, not Manziel).
Defense
This unit was nothing less than putrid last season, last in the NFL by allowing a franchise-record 6,645, or 415.3 per game, the only club to allow more than 400. Some of the Cowboys' games were downright hysterical for how bad they were on defense, none more than the NFL record 40 first downs given up in a blowout loss in New Orleans. Predictably, defensive coordinator Monte Kiffin lost his title. No, not his job, his title. He is now called the assistant head coach/defense. Defense line coach Rod Marinelli was promoted from defensive line coach to coordinator. He ran the Bears defenses in 2010-12 under Lovie Smith, who wanted to hire him for the same job in Tampa Bay, but the Cowboys wouldn't let Marinelli go.
It's true that four of Dallas' best defensive players, Sean Lee, DeMarcus Ware, Anthony Spencer and Morris Claiborne, missed games last year, but injuries hit every team. Ware is now in Denver while Pro Bowl defensive tackle Jason Hatcher took his 11 sacks to Washington. The most crushing blow was the loss of Lee, the heart and soul of that defense (and the guy who received the play calls on his helmet). He is already possibly done for the year. Lee tore an ACL May 27 during the team's first day of organized team activities. The team is holding out hope Lee can make a full recovery and perhaps play late in the season, but that's very unlikely. The big offseason addition on this side of the ball for Dallas was former Bears Pro Bowl tackle Henry Melton. He was limited to only three games last year because of his own torn ACL. The Cowboys are expecting an immediate contribution from 2014 second-round pick DeMarcus Lawrence, an end out of Boise State, and 2012 second-round pick Tyrone Crawford (also from Boise State), who missed all of last year with a torn Achilles' tendon.
2014 Dallas Cowboys Schedule Analysis
The Cowboys have the 18th-toughest of 15th-easiest schedule in the NFL , depending on if you are a glass half-full or half-empty kind of person, as their opponents went a combined 125-131 last season, a winning percentage of .488. It's the second-toughest in the NFC East, slightly behind Washington. Dallas' home slate (.516) appears much tougher than on the road (.461). The Cowboys have a tough opener as 4.5-point underdogs against San Francisco with a total of 49. Dallas was 5-3 at home last year, losing its last two. The five wins were all against non-playoff teams. The three losses? All playoff teams like the Niners.
I wonder if Garrett will make it to October. I'm not sure when the earliest in a season a coach has been fired, but I could easily see the Cowboys at 0-4 exiting September. They should lose the opener and easily could lose the next three weeks: at Titans, at Rams, vs. Saints. The good news after that stretch is the next six, minus one obvious one, are all very winnable: vs. Texans (win), at Seahawks (loss), vs. Giants (should win), vs. Redskins (should win), vs. Cardinals (should win) at Jaguars (win in London). The bye comes after the London trip and the schedule is much tougher: at Giants (loss), vs. Eagles (toss up), at Bears (loss), at Eagles (loss), vs. Colts (toss up), at Redskins (toss up).
2014 Dallas Cowboys Odds to Win the Super Bowl and Betting Futures
Odds courtesy of Sportsbook.ag . The Cowboys are +4700 to win the Super Bowl, +2500 to win the NFC championship and +350 to win the NFC East. Dallas has a wins total of 7.5, with both at -115 (come on, why not do 8!!). Dallas is +240 to make the playoffs and -320 to miss. Romo is +5000 to win NFL MVP and +2500 to lead the NFL in passing. Murray is +3000 to win the NFL rushing title. Bryant is +500 to lead the NFL in receiving yards. Lawrence is +4000 to win Defensive Rookie of the Year.
2014 Dallas Cowboys Picks and Predictions
I always have a tough time self-handicapping the Cowboys because they just irritate me so much. I loved them back in the 70s (from what I remember) and 80s as the cool team with the star on the helmet (and the stars) and the good guys against the bad-guy Steelers. That was replaced mostly by hatred by the 90s. I guess it was simply the self-importance the franchise reeked of once Jones took over. But games involving Dallas are always interesting, and no team drives the betting needle more. In fact, you usually can cash in big on them because the casual public usually bets Dallas to win.
Would the Cowboys winning 11 games in 2014 and the division shock me? No. Six games and last? No. But I think this team is closer to the latter than the former. The talent level is inflated because of that star on the helmet. I don't recommend any individual prop, and I think this is a 7-9 team at best, although I'm praying it goes 8-8 again.
Get free picks from any Doc's Sports handicapper - there is no obligation for this offer and no credit card required. Just sign up for an account, and you can use the $60 in free picks for any Doc's Sports Advisory Board handicapper and any sport. Click here to get started now.
Read more articles by Alan Matthews