Free NFL Week 5 Totals Picks for Over and Under Betting
by CarbonSports - 10/2/2014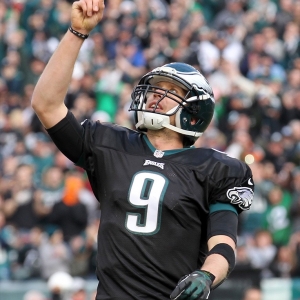 Pick #1: St Louis/Philadelphia Under 48 (-110)
While the Rams were sitting at home during last week's bye week, they might have beenhanded a great blueprint for how to stop Chip Kelly's Eagles offense from their division rival in San Francisco. There is no doubt the Rams defensive coaching staff had their eyes glued to the Eagles/49ers game last week and took plenty of notes on how the 49ers completely shut down the Eagles until late in the 4th. Philly didn't have a snap on San Francisco's side of the field until the 4th quarter and while the Rams would love for a similar result this week, they just don't have the type of talent the 49ers have.
However, that being said, it's not like this Rams defense won't have success slowing down the Eagles attack as Philly has had some of their own issues the past few weeks now. St Louis is another NFC West opponent that has built it's team similar to San Fran's in that they were built defense first and are anxious to get back out there after a rough outing against the Cowboys last time out. That defense did play well in the Rams only other road game this season (19-17 loss) and I expect them to do so again this week.
St Louis is 2-10 O/U on the road when playing a team that's won 60% of their games this year and will have a strong defensive gameplan thanks to the 49ers. Speaking of San Fran, the Rams have a home game with the 49ers on deck and St Louis is 3-19 O/U before playing a home game vs a division opponent
St Louis does not want to see this game turn into a shootout given the disparity in offensive weapons they have working against them in a matchup like this and that strategy has worked alright for them in the past with a 1-4 O/U record in their last five games with Philly.
The Eagles offense can be scary, but they are currently trying to work through some things right now and find their running game. RB LeSean McCoy has been invisible the last two weeks and with another NFC West opponent across from them this week, it might be a few games before we see the Eagles offense explode again.
Pick #2: Atlanta/NY Giants Under 50.5 (-110)
Atlanta's defense has been one of the worst in the league so far this season and if the Falcons want to get back into the playoffs, things must tighten up on that end. On the road last week they allowed the Vikings and their rookie QB to put up 41 points against them in the SU loss as road favorites. They face a much more decorated QB this week in Eli Manning and the Giants offense is starting to look like they've figured things out now.
However, Eli Manning and Matt Ryan for that matter are known to turn the ball over by forcing it into tight windows and I don't think this game will be much different. The last nine times these two have faced each other the 'under' has a 7-1-1 record and that includes a 1-4 O/U mark in New York.
For their part, the Giants are 1-6 O/U when coming off a win of 14+, 0-5 O/U off a win of 21+ and 0-6 O/U after scoring 35+. For as good as they've looked in Ben McAdoo's new system the past few weeks, the more film they put out there of successful plays means the more film defensive coordinators have to study and gameplan for. It's only a matter of time before this Falcons defense turns things around and with a 0-4 O/U run after allowing 30+, this could be the day that we see it happen.
$100 FreeBet at CarbonSports.ag. Use promo code: FREE100" Click Here
(Make a deposit of $25 or more and enter code: FREE100 and get a 50% freebet bonus, no rollover up to $100) Click Here