NFL Handicapping: Can the Seahawks Repeat as Super Bowl Champions?
by Trevor Whenham - 2/5/2014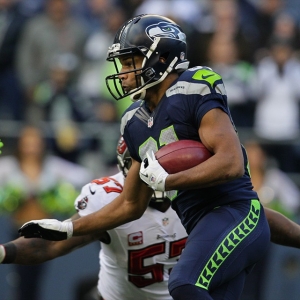 Now that the Seattle Seahawks not only won the Super Bowl but dominated it in ridiculous, almost impossible fashion we are left with one question above all others — can they do it again? They played so well in the big game that it seems hard to believe that there is another team even in the same league as they are. But repeating is never easy. Here's a look at arguments for and against the start of a dynasty:
Yes, they can repeat
Youth: This is a very young team — an average age of just over 26 years. Russell Wilson is only going to get better with age and experience, and there are very few key players who are even at the peak of their potential — never mind on the decline.
Coaching: Pete Carroll isn't my favorite coach, but that has more to do with his style and how annoying he was at USC than anything else. There is absolutely no denying two things, though — he has developed a style that is very effective for him, and he has absolute buy-in from this group of players. Remarkably, he was able to go on a run like he did this year and still keep his staff intact. This coaching staff is a major asset.
Talent: This team was far from exciting leading into the Super Bowl game. The biggest reason for that is that, unlike so many championship teams before them, they don't have many larger-than-life stars. Wilson is a star but not a flamboyant one. Sherman is, too, but not a particularly compelling one thanks to his love of overexposure. They didn't win because of a Ray Lewis or a Tom Brady. They won because of their talent, depth, and commitment. That's a dangerous combination.
History: We hear about how tough it is to repeat. While it isn't easy, it actually hasn't been as historically tough as we might think. We have now had 48 Super Bowls. Eight different times we have had a team win a Super Bowl and then repeat the next season. That's actually a surprisingly high percentage of success. The most recent repeat effort came in just 2004 and 2005 when the Patriots pulled it off, so it's not like it is simply impossible in this era, either. It has been tough for teams lately, but that doesn't mean that it can't happen.
No, it can't happen
Division and conference: The Seahawks play in the toughest division in the sport and by far the toughest conference. The second-best team in football is the 49ers, and the Seahawks have to play them twice — and beat them to earn a home playoff game. Arizona is a very solid and improving team with excellent coaching. St. Louis is getting better as well and could be more of a factor if they can stay healthy. Just winning the division could be the toughest challenge they face. If they survive that they still face the same challenge they faced this year — Carolina, New Orleans and potentially Green Bay and Philadelphia are at least as good and likely better than the class of the AFC. Winning the NFC is exceptionally tough, and they need to do that just to get a shot at a second Super Bowl.
Egos: The Seahawks have already been told how good their defense is a whole lot, and it is only going to keep happening until the season starts. Egos certainly weren't a factor heading into this game, but they could become one as the offseason progresses. This could especially be true as the players start to look at their contracts and dream of what they could look like. Nothing can derail a team faster than egos.
History: The Seahawks are strong favorites to repeat in early futures action. They sit at 5/1, ahead of the 49ers at 7/1 and the Broncos and Patriots at 10/1. Being a preseason favorite has not treated teams well in recent years. None of the last seven preseason favorites have won a Super Bowl. Three have made it to the big game and lost, including the Broncos this year. The Patriots actually failed to make the playoffs one year when favored before the season, but that was the year Brady was injured in the first game, so it hardly counts. In 2009 and 2010 the favorites — the Patriots and Colts — were both very disappointing since they both lost in the wild-card round.
Get free picks from any Doc's Sports handicapper – there is no obligation for this offer and no credit card required. Just sign up for an account, and you can use the $60 in free picks for any Doc's Sports Advisory Board handicapper and any sport. Click here to get started now.
Read more articles by Trevor Whenham