2014 NFL Odds Released for Every Game: Good Bet, Bad Bet
by George Monroy - 5/22/2014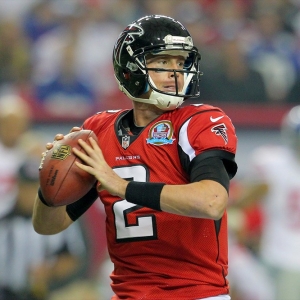 The start of the 2014 NFL season is still over three months away, yet that has not stopped Cantor Gaming from releasing spreads for every single game of the season-excluding Week 17 because teams may rest players. Week 1 and games of the year lines have been out for quite some time. Now that the rest of the NFL betting picture has been filled in, bettors can finally start taking a closer look at the 2014 lines and figure where the value is for each week.
The 2014 NFL betting year will undoubtedly have its share of good and bad spreads to wager on. Taking very good teams as a small road favorite could be a solid situation to wager on, while taking large favorites against division rivals might not be the best idea for bettors looking to make a profit. Let's take a closer look at a few of the best and worst spreads of the year in this edition of good bet, bad bet.
Good Bet
Week 1: New Orleans (+1) at Atlanta
The Saints have never been known as a powerhouse on the road, but has Atlanta really improved so much from 2013's horrendous 4-12 season that they should be a favorite against them? New Orleans opened up last season with a six-point home win over Atlanta and then managed to beat the team again 10 weeks later on the road. This line is a bit of an exaggeration and is based on the Saints' reputation of being a bad road team. The squad, however, will probably win three or four games outside of the Superdome, and a Week 1 matchup against the Falcons might be one of them.
Bad Bet
Week 8: Denver (-8.5) versus San Diego
The Broncos are set for another fantastic regular season and have improved on the defensive end of the ball, but expecting them to cover an 8.5-point spread against another very good offensive team is a bit much. Last season the teams played three times-twice in the regular season and once in the playoffs-with Denver losing a game and winning the other two by seven and eight points. As fantastic as the Broncos can look at times, the simple truth is that they will not win every single game and cover every single spread. There is value on San Diego plus the points.
Good Bet
Week 11: Indianapolis (-1) versus New England
At first glance getting the Patriots plus points might feel like a steal. New England is a hugely-popular team and is usually the favorite, even when it should be the underdog. The squad is not a great road team, though, and went 2-6 ATS and 4-4 SU outside of Foxboro last season. The Colts, on the other hand, went 6-3 ATS at home last year (playoffs included) and will be looking for a measure of revenge after its embarrassing 21-point playoff loss to New England in 2013.
Bad Bet
Week 12: Seattle (-10.5) versus Arizona
Seattle's only home loss in 2013 came at the hands of the Cardinals. These division matchups are always important games on the schedule, and it's rare for a team to lie down and get blown out. The teams split the season series last year, with both squads winning on the road. Arizona notched a seven-point win, while Seattle took home a 12-point victory that was closer than the score indicated. Seattle is an intimating team, but bettors should not be afraid to wager against them in certain situations. After all, the team was only 5-3 ATS at home last season and will not cover every spread.
Good Bet
Week 14: Indianapolis (-1) at Cleveland
The Browns are looking to improve this season because of a couple of solid draft picks and the potential of Johnny Manziel. The team, however, will need to do a lot of work if it plans on being much better than last year's 4-12 record. Cleveland won three games at home last season and ended the year with a 6-10 overall ATS record. This Week 14 matchup will probably mean much more to the Colts, who should be right in the mix for the top seed in the AFC, and getting a relatively easy win against one of the conference's bottom-feeders will be a must for the team.

Doc's Sports has established ourselves as the best in the business for well over 40 years. We want you to see why! That is why new clients can get $60 worth of member's picks free by clicking this link for a no-hassle signup.
Read more articles by George Monroy