NFL Office Pool Picks Week 2
by Trevor Whenham - 9/9/2014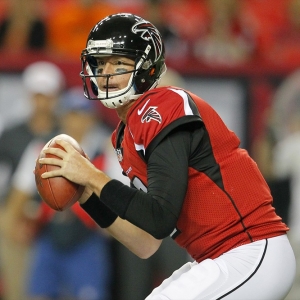 The first week of the NFL had its share of stunning moments. Who saw the Patriots getting manhandled in a divisional game? Or the Bills winning on the road - or anywhere, for that matter? The Chiefs should have been better at home. And who would have seen the Vikings as 28-point winners? Heck, I thought it might take three weeks for them to score 28 points. Luckily, though, if you got a lot of those games wrong then so did a lot of other people, so as long as you were sound in the easier games to call you probably didn't lose any ground. Now we have more real knowledge, so we should do better picking out NFL office pool winners for this week:
Pittsburgh at Baltimore: Baltimore didn't look as bad as I expected them to in their opener despite the loss, and the Steelers almost lost to the lowly Browns. Normally I would look to the home team here, but the mindset of the Ravens is too tough to trust after the turmoil of the Ray Rice situation this week. Take the Steelers.
Miami at Buffalo: I expected both of these teams to be winless, yet here they are undefeated. Buffalo's win over the Bears was a total mystery - I have no idea how it happened. Miami's win was easier to explain - they just plain dominated the Patriots. There is more to like with the visitors, so take the Dolphins.
Jacksonville at Washington: Jacksonville looked very good early against Philadelphia, but then crashed to earth - or remembered that they aren't nearly as good as the Eagles just yet. It was an imperfect effort, but I saw enough to back them here. The Redskins were not good at all last week, and I just don't like anything about them from their mindset on down. Take the Jaguars.
Dallas at Tennessee: The Cowboys are an absolute mess, and getting completely exposed by the Niners - in front of a very pro-San Francisco crowd even though they were playing in Dallas - will have done nothing to get this team into a better place. Tennessee looked strong in their opener, and I like their chances of doing it again. Take the Titans.
Arizona at New York Giants: The Giants are not ready for primetime, and they were completely outclassed in their opener. Arizona is another good opponent, and that will present another problem. Take the Cardinals.
New England at Minnesota: The Vikings were one of the biggest surprises of the first week, and the Patriots were one of the biggest disappointments. Given the circumstances of this game, it seems less likely that that will again be the case. Take the Patriots.
New Orleans at Cleveland: I'm going to do what I am going to do a lot this year - pick against the Browns. New Orleans had a very concerning opening effort defensively, but they are better than that, and they will have a good chance to prove it here against an offense that isn't nearly as impressive as Atlanta's. Take the Saints .
Atlanta at Cincinnati: I wasn't that impressed by the Bengals in the opener - they struggled more with Baltimore than they should have. I also saw more toughness in the second half from Atlanta than I have seen in the last two seasons combined. That's a good sign for the more talented overall team. Injuries up front are a bit of a concern, but take the Falcons.
Detroit at Carolina: I give Carolina a lot of credit for earning an opening win with a backup QB, but they are stepping up in class here. Detroit is a team I have been very high on, and they showed why with a dynamic and impressive opening win. It was no fluke. Take the Lions.
St. Louis at Tampa Bay: Let's review. St. Louis was crushed in their opener. At home. Against a Minnesota team that is easily among the worst in the league. And their starting quarterback - who is supposed to be a backup - may or may not be injured. Ouch. Take the Bucs.
Seattle at San Diego: I like San Diego and would have been tempted to pick the upset if they had been a bit more dynamic and impressive if their narrow opening loss to a very good Arizona team. Seattle is getting impossible amounts of hype and isn't as good as people are saying - no team has ever been that good. Still, take the Seahawks.
Houston at Oakland: Houston is far from a perfect team, but they showed guts, played well on defense and started the season with a win - albeit one that cost them Clowney for a month or more due to an injury. Luckily, he is nice to have instead of crucial given J.J. Watt. Oakland, meanwhile, is just a really, really bad team. Take the Texans.
New York Jets at Green Bay: Green Bay laid an ostrich-sized egg in their opener, and they have issues on the offensive line, but we know they are much better than they looked. The Jets are just not good - they almost lost to an Oakland team that is virtually unwatchable. Take the Packers.
Kansas City at Denver: I wanted to believe that the Chiefs were underrated coming into the season, but then they came out and stunk up the joint. It was a hideous performance. Denver, meanwhile, came out and did what they do - and they are going to do it again. Take the Broncos.
Chicago at San Francisco: I am really disappointed in the Bears. I expected and hoped for more. The Niners, meanwhile, far exceeded all expectations in a truly dominating opening effort. A week ago I was looking forward to this game as a potential upset spot. Not anymore. Take the Niners.
Philadelphia at Indianapolis: The Eagles were really lousy early on, but they kept their cool, got their form back, and rolled in the second half. Indianapolis, meanwhile, got into a hole they couldn't quite dig out of. There is a lot to like about the Colts, but they still aren't quite ready for the big time, and Philadelphia is - at least more so. Take the Eagles.
Doc's Sports has been successfully handicapping the NFL for years - more than four decades in the business - and wants to give new clients a chance to try our service for free. Click here for the hassle-free sign up and get $60 in free NFL picks today . Also, get three handicappers for the price of one when you sign up for a full-season football package! Click Here for details.
Read more articles by Trevor Whenham