NFL Office Pool Picks Week 9
by Trevor Whenham - 10/27/2014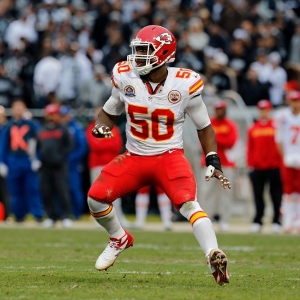 Last week's NFL office pool picks were a bit like the Toronto Blue Jays. I started strong, and the final results weren't totally embarrassing by any means, but there is no reason that I shouldn't be able to do better than I did based on what I have on paper. This week I am going to instead channel Madison Bumgarner. I'll be unstoppable, and I won't be able to miss a pick even if I wanted to. It will be something to watch. My straight up NFL office pool picks for Week 9:
New Orleans at Carolina: The Saints finally showed some sparks of life and some pride last week - and in a tough spot, to boot. Now they are against a very rough looking Carolina team - one that had had a very porous defense until they were able to mostly contain the Seahawks last week. The Saints on the road are always an adventure, but they should be able to win this one. Take New Orleans.
Tampa Bay at Cleveland: Tampa Bay couldn't even get out of their own way at home against a lousy Minnesota team, and they lost in overtime. They are a mess. Cleveland is far from great, but they are above .500 and have been tough at home. Take the Browns.
Arizona at Dallas: The game of the week. Who would have guessed that coming into this season? I can't find a lot of reasons to knock either team, so it comes down to a gut feeling. I just like how Arizona is playing. They just find ways to win, and they never quit. They can really put a vice grip on their division with a few more wins, so they should be motivated. Take the Cardinals.
Philadelphia at Houston: Tough spot for Philadelphia to be on the road again after a crushing loss in Arizona. Luckily, this isn't as good of a team. I don't trust the Texans on offense, and their defense isn't as good as the star caliber would suggest. This is the kind of game that Chip Kelly and company absolutely need to win to prove they are real contenders. Take the Eagles.
New York Jets at Kansas City: If I need to say anything more to you than take the Chiefs then I'm just disappointed. The Jets are the worst kind of mess.
Jacksonville at Cincinnati: I couldn't be happier that Denard Robinson is finally getting a shot to play for Jacksonville and that he is shining - he has run for 100 yards two weeks in a row. That's not enough to make the Jaguars any good on offense, though. I don't like Cincinnati much, but they will terrorize Blake Bortles and win handily. Take the Bengals.
San Diego at Miami: Miami is a tough team, and they are playing well lately. San Diego is not your average 5-3 squad, though, and they are going to come into this one rested after a long week, and they will be angry. That's bad news for the home team. Take the Chargers.
Washington at Minnesota: I can't think of a game I would want to watch less. Maybe the Jets and Raiders, but it would be close. Awful. Take the Vikings. I guess.
St. Louis at San Francisco: The Niners are coming off a bye. Their backs are against the wall in their division. They have had to overcome controversy and rumors. They are going to take all the negativity out on the Rams. Take the Niners.
Denver at New England: It is Monday morning as I write this, and I am already sick to death of all the Manning-Brady talk. They are both playing extremely well - yada, yada, yada. Denver is probably a more complete team, but I'll take the home squad. Take the Patriots.
Oakland at Seattle: Seattle has a world of problems right now. It is a total soap opera. They would have to be much worse off than they are now, though, to be threatened by the lowly Raiders at home. Take the Seahawks.
Baltimore at Pittsburgh: Last week I was very confident that it was a much better idea to start Jay Cutler for my fantasy team than Ben Roethlisberger. That tells you all you need to know about how well I have this Pittsburgh team figured out this year. He won't go for 500+ yards and six touchdowns again, but he should win. Take the Steelers.
Indianapolis at New York Giants: the Giants are coming off a bye week, but they are not very good. The Colts are pretty good, but that defense was exposed horrifically by Big Ben last week. Not a battle of current strength for a Monday nighter. I'd take Luck over Eli any day, though, so take the Colts.
Free picks? No obligation at all? Wow! Doc's Sports wants to give new clients $60 worth of free picks. No strings attached. No credit card. No salesman harassing you. We know you like what we'll see, so we want you to see it. Click here to get started right now.
Read more articles by Trevor Whenham