NFL Playoffs Betting: Ranking the Wild-Card Matchups
by Trevor Whenham - 12/29/2014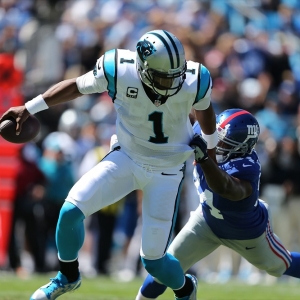 It took right up until the last game of the regular season was played, but we now know all of the matchups in the NFL Playoffs. I don't want to sound ungrateful, but surely I'm not the only one who is far from inspired by the group of wild-card games that we are facing. None are truly awful, but there isn't one that is a must-see game that I just can't wait to watch. Of course, I'll still watch and bet on the games - not going to forego that for anything. Here is how I rank the four games this coming weekend in terms of betting interest:
Baltimore (+3.5) at Pittsburgh: Let's start with the biggest reason not to be excited about this one - Baltimore seems to have forgotten how to play offense lately. That looms as a potential problem, but there is enough here to overcome that. Chief among the attributes is that these teams just really do not like each other very much. The word hate gets overused in sports, but it seems reasonable to say that hate is felt by both squads when thinking about the other. That should ensure that both teams are ready here and give it their all - something Baltimore hasn't seemed to do the last couple of weeks. I also look forward to seeing what the Pittsburgh offense can do. They had all the pressure on them last week against Cincinnati, and they showed up like they were ready for war. The offense hasn't been consistent this year, but when it has been good it has been as fun to watch as anything in the league. Both quarterbacks are playoff performers who have won it all and who know what it takes to win. That's exciting. I also am drawn to this game above all others because the spread is currently the smallest - and it deserves to be. Pittsburgh has been given only slightly more than a home-field advantage here. I'd personally argue that that means there is value in the home team, but others could easily argue the opposite.
Detroit (+7.5) at Dallas: The biggest problem with these wild-card matchups this year is that it is hard to believe that any of the teams playing can match up to the teams awaiting the winners next week. If there is one winner this week that could make some noise, though, it's this one. Dallas is tough to trust in the playoffs, but they are coming off an unbeaten December, and Tony Romo has really elevated his game - or at least stabilized it. Detroit is not nearly as good as they should be, and their effort in Green Bay last week when the bye was on the line was disappointing. They have a very nice defense, though, and the best receiver in football. They have the potential to be dangerous. This is a matchup between old franchises that traditionally play in the trenches, and it could lead to a fun game.
Cincinnati (+4.5) at Indianapolis: I would have liked this game more a month ago. I hate how the Bengals showed up - or didn't - in a big game last time out, and I really struggle to trust Andy Dalton in a big game when he is tired after a rough stretch of games. I also have a total shortage of respect for the horrific Marvin Lewis. The Colts should be well positioned to draw my support, and they probably still will - but not with nearly as much confidence as I would have before. It feels like this is a team that has started to run out of gas lately and to become aware of their own shortcomings. Andrew Luck is being asked to carry too much of the weight, and though he is always game he can't do it alone. They aren't nearly as multidimensional as they need to be offensively, and their defense is not for the faint of heart. I would buy stock in this team if I could, but it feels like the right time is still to come.
Arizona (+5.5) at Carolina: If you had told me before the season that this was a wild-card matchup I would have been thrilled. Not so much now. Carolina limped through a mostly disappointing season that got marginally better down the stretch but still is only a product of the worst division I have ever seen. Arizona has been ripped apart by injuries and has too many questions at quarterback to feel anything but sad for them. Both teams should be much better than they are right now, and neither team comes into this one punching at full strength. Oh, what could have been. At this point I don't even know how you begin to hunt for value in this mess of a matchup.
Read more articles by Trevor Whenham