Las Vegas Sportsbooks Get NFL Betting Revenge on Public Week 4
by Raphael Esparza - 10/6/2015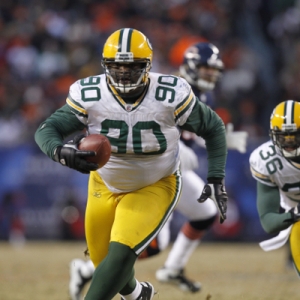 NFL Week 4 is in the books, and if you are keeping score, the Las Vegas sportsbooks and public are evened up now 2-2 going into NFL Week 5. Last week some Las Vegas book directors told me that there were multiple games that got them but that this Sunday was a very quiet weekend with Vegas coming out on top after Monday Night Football.
Monday night I was on the phone and texting back and forth with my contacts on the Las Vegas Strip, and everybody I talked to told me it was a winning NFL Week 5. Most books told me that the Green Bay Packers were the only bad spot on the board, and so far the Packers have been the books big headache. But again, the New England Patriots and the Green Bay Packers are always popular Vegas bets, and when the public bets one of those teams I can guarantee they are parlaying the "over" as well.
For NFL Week 3 there were multiple games that got the books in trouble, but this week tons of teams and totals gave the books a nice cushion for the late afternoon games. The favorites won only six games as the dog barked eight times, and the big dog winner that helped the books was the St. Louis Rams winning on the road against Arizona. Vegas books told me the Rams winning was the key to knocking out big parlays and of course big moneyline bets. One book told me that the Arizona game was the biggest-bet game of the day, and yes they lost small as the over hit in that game. However, with Arizona losing at home it didn't matter that the over hit.
Sunday night had a low bet amount due to injuries and the public losing big throughout the day, and Monday Night Football was a small win for the books as the public was betting Seattle and the over. With the books evening things up going into NFL Week 5 they must feel good going into a big bye week as the action will be lighter than usual, and it wouldn't shock me to see the books have another winning NFL Sunday.
Raphael Esparza is one of the top handicappers in all sports. Esparza is coming off an outstanding College Football Saturday as he cashed his Game of the Year with San Diego St. He is on an unbelievable College Football run of 12-5 $3200 and Esparza look for a big NFL Sunday. NFL Week #5 and College Football weekend plays will be out on Thursday and Esparza will have more pigskin winners. New clients can take advantage of Doc's no-hassle $60 free picks offer and get Esparza's weekend picks. Click here for $60 worth of free picks.