NFL Basic Strategy Teasers: Best Betting Options for Week 10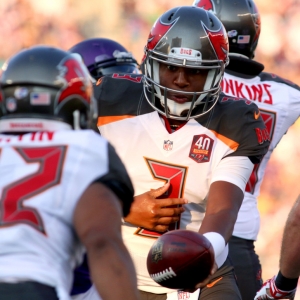 Basic strategy teasers went 2-1 last week, but the one loss (Tampa Bay not covering against New York) was something that many bettors could see coming a mile away. We advised players to stay away from that matchup in the first place. Basic strategy teasers are two-team, six-point parlays that only use games where the favorite is giving away 7.5 to 8.5 points so we can tease it down by six and below the NFL key number of three (the most common margin of victory). And another qualifying situation is when the underdogs are receiving 1.5 to 2.5 points so we can tease those lines up past the key number of seven (the second most common margin of victory).
Free $60 in Member NFL Picks No Obligation Click Here
If a spread doesn't fall into that range, it is always smarter to simply bet it straight up rather than tease it, because the line is already being anchored by the strength of key numbers. For Week 10 of NFL action, there are three basic strategy teaser lines in play as we have two underdogs being teased up and one favorite being moved down. Here is a quick look at the three games and our recommended way of betting them.
Buffalo Bills at New York Jets
Spread: Bills +2.5
Six-point teaser: Bills +8.5
Buffalo is as inconsistent as a team can be in the NFL as the group came from dropping a game to the 2-6 Jacksonville Jaguars to smashing its division rival Miami Dolphins by 16 points. Rex Ryan and his coaching staffing currently have Buffalo's offense playing better than expected as the team is ranked second in rushing yards at 141 per game and eighth in points scored with 26. The Bills' issues with inconsistency, however, start on the defensive end where the squad is ranked in the Bottom 15 in nearly every major category.
To Buffalo's credit, that defense is ranked sixth against the run, where it only allows 93 yards per game. Overall the team is 4-4 ATS and 2-1 SU on the road. The Bills played close games against New England and Cincinnati and seem like a team that works itself up for big matchups and gets listless in smaller ones. Prognosis: This is a solid teaser where Buffalo has every reason to at least stay within eight points.
Dallas Cowboys at Tamp Bay Buccaneers
Spread: Cowboys +1.5
Six-point teaser: Cowboys +7.5
Neither of these teams are any good at the moment, but Dallas' struggles are more a product of untimely and disappointing injuries, whereas Tampa Bays are due to its lack of experience and veteran talent on a rebuilding team. The 2-6 Cowboys have a solid core that nearly made an NFC title game last season. And with quarterback Matt Cassel putting up 299 yards last week in close loss to Philadelphia, things might be looking up in Dallas (for bettors at least, because the team is not making the playoffs.)
The Buccaneers may have a slightly better record than Dallas, but they do not excel in anything on offense or defense besides rushing, where the team is ranked seventh in the league. Outside of that mark, however, Tampa Bay does not rank in the Top 10 in any major category. Prognosis: Dallas played the Eagles close last week and nearly pulled off a victory. Expect the team to at least stay within seven, if not win this game outright.
St. Louis Rams versus Chicago Bears
Spread: Rams -8
Six-point teaser: Rams -2
St. Louis is a deceptive 4-4 and continues to be one of the NFL's best "decent bad teams". The Rams are one of those teams that have a pedestrian record, they don't stand out ATS-wise, but they are still a very good team that can beat just about anyone in the league on the right day. Three of St. Louis four losses have come against .500-or-better teams, where it played close against games against Green Bay, Minnesota and Pittsburgh. On defense the Rams are ranked in the Top 6 in fewest total yards, passing yards and points allowed.
Chicago, on the other hand, is ranked in the Bottom 10 in total offensive yards, passing yards and points scored. One team's strength is another team's weakness, and that combination feels like a recipe for disaster. Prognosis: Do not let Chicago's Monday Night Football win over San Diego fool you. The Bears are a bad team. This may be the best teaser of the week. Expect a blowout.
Read more articles by George Monroy