Super Bowl 50 Futures: Shopping for the Best Betting Odds
by Dave Schwab - 2/4/2015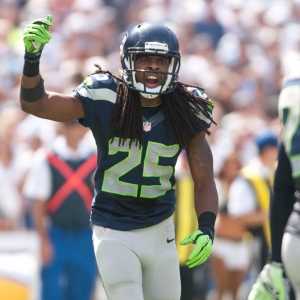 The city of Boston is still trying to clear the streets of snow for a victory parade following New England's stunning come-from-behind victory against Seattle in this NFL season's Super Bowl, and most of the sportbooks have already posted their initial futures odds to win next season's NFL Championship in Super Bowl 50.
This is actually one of the best times of the year to find value in the betting odds since they are heavily weighted on past performance as opposed to future potential. It is also a great time to shop these odds among some of the top books to find the best value in the numbers.
Betting the Favorites
It is no big surprise that Seattle and New England are the top two favorites on almost every sportsbook's Super Bowl futures list, but I was never a big fan of betting the favorites given just how hard it is to get back to the title game let alone win it.
The last team to lose a Super Bowl and get back there the following season was Buffalo, which lost a string of four straight Super Bowls from 1990 to 1993. This drains some of the value in Seattle right off the bat. New England was the last team to win back-to-back Super Bowls in 2003 and 2004, so that actually adds a bit of juice to the Patriots' early odds, but it's still a stretch that they can accomplish the same feat a little more than a decade later.
If you insist on betting the favorites then you will want to go with BetOnline and Sportsbook.ag's +600 odds on Seattle as opposed to Bovada's +550 betting odds for the Seahawks. All three books have New England listed as a +700 second-favorite.
Finding the Value in the Contenders
The Green Bay Packers are the third-favorite to win Super Bowl 50 at +800 with Bovada and BetOnline, and their odds with Sportsbook.ag are set at +750. I am a bit leery about betting on this team right now given the way it completely collapsed down the stretch of the NFC title game. These kind of losses have a way of lingering into the following season, which could easily be the case with the Packers given exactly how they lost that game.
Denver is a fourth-favorite across the board at +1200 with Bovada and BetOnline while coming in at +1000 with Sportsbook.ag. I would not touch this team until it gets a firm commitment that Peyton Manning is definitely coming back for one more run at a title.
A contender with excellent value to win next season's Super Bowl in my book is the San Francisco 49ers, which will now have Jim Tomsula at the helm as head coach after serving as the team's defensive line coach. This is not the sexiest pick in the world, but it does insure that there will be some sense of stability on a team that went to three straight NFC Championships and one Super Bowl before this season's 8-8 meltdown. There is still a wealth of talent on this team, and if Colin Kaepernick can return to the form at quarterback that made him the talk of the league in 2012 and 2013 then 49ers could quickly rebound to make a title run.
If you want to bet San Francisco, then go straight to Sportsbook.ag as quickly as you can to take advantage of its +3500 odds for this team to win it all. The 49ers' futures odds with both Bovada and BetOnline are set at +2000.
Another team that has established itself as a perennial Super Bowl contender over the years has been the Baltimore Ravens. The Ravens made a run to the title in 2012 by beating the 49ers in Super Bowl XLVII, and this past season they returned to the playoffs with a record of 10-6.
If you like this team's chances to win it all next season then it really pays to shop the odds, with Bovada listing Baltimore at +2000, BetOnline setting the odds at +2800 and Sportsbook.ag going with +3000 odds on its board.
Stalking a Long shot
When thinking of recent long shots that made successful runs to a Super Bowl title, the New York Giants come to mind with victories over New England in 2007 and 2011. Long-time head coach Tom Coughlin returns to try and circle the wagons from two straight losing seasons, and Eli Manning is still at the helm at quarterback. The betting odds for the Giants' chances to once again actually defy the odds are +4000 right across the board with all three of these sportsbooks.
Read more articles by Dave Schwab