NFL Betting Predictions: Week 17 Opening Line Report and Picks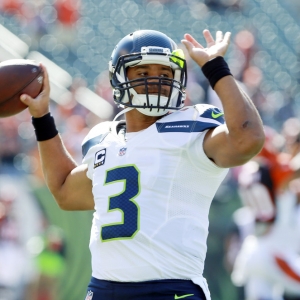 It's not impossible to win a Super Bowl after losing your starting quarterback late in the regular season to an injury. The 1990 New York Giants saw Phil Simms go out with a foot injury and backup Jeff Hostetler led the team to a title.
But that New York team had a great defense. I can't say the same for this year's Oakland Raiders. They beat Indianapolis on Saturday but lost quarterback and MVP candidate Derek Carr to a broken leg. He was to have surgery on the fibula Tuesday. The recovery timetable is 6-8 weeks so perhaps if he's a fast healer then Carr could play in Super Bowl LI, but I'm not expecting the Raiders to get there behind Matt McGloin, a former walk-on at Penn State. He was 2-for-3 for 29 yards in place of Carr vs. the Colts and hasn't started a game since his rookie 2013 season.
The Raiders thought enough of McGloin, who wasn't even drafted, this past offseason to put a second-round restricted tender on him, meaning any club that would have signed McGloin would have lost its second-round pick. But he never got an offer sheet, and the Raiders could have matched it if they wanted to. In McGloin's career, he has passed for 1,847 yards while completing 155 of 266 passes (58.3 percent) with 11 touchdowns and 11 interceptions in 12 games. His last start came in Week 16 of the 2013 season. He is 1-5 as a starter. Oakland visits Denver this Sunday and the Super Bowl champion Broncos have been eliminated from the playoff chase. They are likely to start rookie Paxton Lynch at QB.
If the Raiders win, and they are 2.5-point underdogs at BetOnline, they are AFC West champions and at worst the AFC's No. 2 seed. They would need a win and the Patriots to lose in Miami to get the No. 1 seed. An Oakland loss and Chiefs win in San Diego would give the division and No. 2 seed to Kansas City. It is a 4.5-point favorite in what's expected to be the final NFL game in San Diego with the Bolts likely moving to Los Angeles. Should be quite a scene at Qualcomm Stadium. The Chiefs are +500 to win the AFC title while the Raiders are +1200.
Here are some Week 17 early lines that caught my eye.
Houston Texans at Tennessee Titans (-3, 40): Tennessee also lost its starting quarterback, Marcus Mariota, to a season-ending broken leg in Week 16. His injury is much worse than Carr's as Mariota will need 4-5 months to recover. Matt Cassel will start under center here. The Titans were upset at Jacksonville and eliminated from playoff contention following Houston's win over Cincinnati, which gave the Texans the AFC South title. They are locked into the No. 4 seed in the AFC and thus have no reason to play their starters this week. Coach Bill O'Brien does plan to stick with Tom Savage as his starting QB, though. He could actually use the reps but might get pulled at some point. Running back Lamar Miller is dealing with an ankle injury so he's probably not going to play. The pick: Titans and "under."
Cleveland Browns at Pittsburgh Steelers (-7, 44): The Steelers are AFC North champions and locked into the fourth seed in the conference. Thus expect some key guys to get this game off. One early report has Ben Roethlisberger and Le'Veon Bell as sitting out. I'd think Antonio Brown would too unless he pushes to play to win the receptions title again. He has 106 catches, four ahead of Arizona's Larry Fitzgerald. The Browns got their first win of the season in Week 16 by taking out visiting San Diego. But it would behoove Cleveland to lose here as that would assure the No. 1 overall pick in the 2017 draft. If Cleveland wins and San Francisco loses vs. Seattle, the 49ers will own the No. 1 overall pick and the Browns will pick second. Who will Cleveland start at QB? Robert Griffin III is dealing with a concussion so it could be rookie Cody Kessler. I doubt RGIII is back with the Browns next year. The pick: Pittsburgh and under.
Seattle Seahawks at San Francisco 49ers (+9.5, 43): NFC West winner Seattle might have blown its shot at the NFC's No. 2 seed with a home loss to Arizona in Week 16. NFC South champion Atlanta would claim that with a victory Sunday at home vs. New Orleans. The only way Seattle gets it now is with a win, Falcons loss and at least one loss by Detroit (played Monday night in Dallas). Broken legs were really going around in Week 16 as the Seahawks lost receiver Tyler Lockett to one. He had 41 catches for 597 yards and a TD this year and is also a good kick returner. Running back Thomas Rawls' status is up in the air. Rawls suffered a shoulder injury in the second quarter of Saturday's game. The 49ers won't have their top running back, Carlos Hyde, as he tore his MCL in Week 16. Hyde has rushed for 988 yards and six scores. I'm presuming this will be the final game in a 49ers uniform for Colin Kaepernick as he's set to become a free agent. I could see him landing with the Jets or Broncos this offseason. The pick: 49ers and under.
Read more articles by Alan Matthews