NFL Handicapping: Contenders or Pretenders November 2016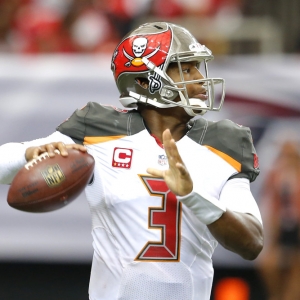 We know that the season is over for teams like the Browns, 49ers, Bears and Jaguars. They have no hope left — and in at least the first three cases shouldn't have had any in the first place. It's also easy to identify the top teams in the league and the teams that are right in the center of the wild-card hunt. But then there is the middle tier. Teams that aren't bad enough to have ended their chances of a postseason berth yet but which aren't good enough to control their own destiny. Some of these teams are legitimate contenders — they are still easily positioned to play well into January if they get on track. They are hoping to repeat what happened last year, when both Washington and Houston started out 4-5 and won their divisions. Others are pretenders — they may look like there is still some life left in them, but it's a mirage. Our job is to divide these 12 middle-of-the-pack teams into those pretender and contender groups:
Buffalo Bills (5-5): Pretenders. This team has really struggled in close games, and their best offensive player — LeSean McCoy — is banged up. They are behind the dominant Patriots and red-hot Dolphins in the AFC East and are too far back in the wild card. There is just no path for them.
Baltimore Ravens (5-5): Contenders. I am far from excited about this team, and they have benefitted from a lousy schedule, but we still can't rule them out. They have two against Cincinnati left and two more home games. They could get to 8-8 when all is said and done, and in the mess of the AFC North that just might be enough.
Pittsburgh Steelers (5-5): Contenders. I don't love this team at all right now, but they are tied with the Ravens for the lead, they have the more manageable schedule, and they are more talented. I don't have faith in this team right now, but it wasn't that long ago that I thought they were going to win the AFC, so they have some upside.
Cincinnati Bengals (3-6-1): Pretenders. Marvin Lewis coaches them, so they are not adept at pulling out of a tailspin. That alone would be enough to rule them out by itself. But now they have lost Gio Bernard for the year, and A.J. Green is banged up. They have all sorts of issues, with the offensive line causing many of them. It's over.
Indianapolis Colts (5-5): Contenders — barely. As I write this the Texans have not played their Monday night game in Mexico City yet, so the Colts are still in spitting distance. That means that they have a chance of catching Houston — who doesn't exactly have the best QB in the world. I don't expect it, though — the Colts can't protect their QB, and they are short of talent in too many spots.
Tennessee Titans (5-6): Pretenders. I don't get this team. A month ago they beat up on Jacksonville, and I wanted to believe in them. Then they lost to San Diego and it was harder to believe. Then they crushed the Packers, and I wanted to believe. Then last week lost to the Colts in a game that wasn't nearly as close as the score indicated. Now I don't know what to believe. But I don't believe they are a playoff team.
Green Bay Packers (4-6): Pretenders. They don't have a running back. Their quarterback suddenly looks old — actually, it's not that sudden. They are fighting with each other and the media. They just aren't good. It's a shocking miscalculation by almost everyone — this team was an NFC favorite heading into the season.
Tampa Bay Buccaneers (5-5): Contenders. I liked their win at Kansas City last week — how could you not? They have very tough games against Seattle and Dallas coming up, and that's a problem. With San Diego, Carolina, and New Orleans twice, though, the path to nine wins is there for them, and in the NFC that could be enough to vie for a wild card or even catch the Falcons.
New Orleans Saints (4-6): Pretenders. They would be closer if they were just a little better. They should have beaten Denver, and they should have beaten Carolina, but they just weren't quite good enough, and that has been the end of them. Now they sit two games back from Atlanta and are out of the wild-card hunt.
Carolina Panthers (4-6): Pretenders. Things have been ugly this year, and now they could be without Luke Kuechly for a while. They have been better of late, but they dug too deep a hole and just aren't good enough right now to climb out of it.
Arizona Cardinals (4-5-1): Pretenders. They have beaten up on bad teams, and Carson Palmer looks about three times his age. They have only one truly easy game coming up, and that's at the end of the season when it will be far too late.
Los Angeles Rams (4-6): Pretenders. Jared Goff is their QB now. Do I need to say anything more?
Want free NFL picks? Doc's has you covered. New clients can take advantage of this great offer of $60 in free Doc's Sports members' picks for any handicapper on Doc's Advisory Board. Just check out these guys' pages and see what great work they have done making money for themselves and their clients over the years. Click here for this exclusive $60 picks offer.
Read more articles by Trevor Whenham