NFL Handicapping: How to Bet on Eliminated Teams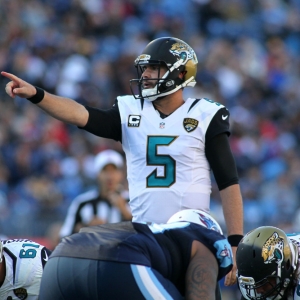 There are 19 teams eliminated from the NFL playoffs with a week to go in the season (technically it is only 18, but Tampa Bay needs such an impossible set of circumstances to get in that I am already counting them as out). That means that each of these teams has absolutely nothing to play for in this final week - and some of the teams have been in that position for weeks already.
Hopeless teams are a challenge for handicappers because you can never be certain how they will respond. Some teams give up and are clearly just playing out the string, while others play with surprising intensity - enough that they might not have been eliminated if we had seen this sooner.
Figuring out how to deal with these teams is a real headache. To simplify things slightly, though, you can group teams into different groups based on their situations. It is more likely that teams within a group will respond similarly than it is that teams in different groups will. For example:
Dead coach walking: These are the teams that have already all but confirmed that they are going to fire their coach after the season or which it seems very likely that they will. If we know it from where we are sitting then obviously the players know what is going on. If the coach is changing then most of the assistants will be leaving as well. It is very tough for those coaches to motivate players in that last week because they can threaten little if the effort isn't strong. It is rare that a team in this situation is worth a bet. The most likely exception is if a guy has been with a team for a long time, is very popular with the players, and isn't perceived by those players as deserving to go. In that case the team could look to send him out with a win.
The most obvious team in this category this year is Cincinnati. Marvin Lewis is all but certainly cooked. He has been around a long time, but you would have to think that his being retained this year after seemingly being all but fired at the end of last year was a contributing factor to the doldrums of the team this year. They have been lousy all year, and we should see more of the same this week. Other teams that could be ready to lower the axe include San Diego and the Jets.
Awaiting the new regime: There are a surprising number of teams this year that have already fired their coaches - Buffalo, Jacksonville and L.A. These players are in a holding pattern because at least two of the teams (the Bills being potentially the exception) know that their current interim coach won't be made permanent. These are very hard teams to judge. We saw last week that the Jaguars got a big boost after their change, but it is hard to know if that will last. It is also not guaranteed that every team enjoys a boost post-firing. These are teams to avoid in my eyes.
Potential uncertainty: These are the teams for which changes aren't certain but are certainly possible - or even likely. The issue is that we don't necessarily know what the changes will look like - and nor do the players, in all likelihood. The Niners aren't likely to move on from Chip Kelly so soon, but changes obviously need to be made, and that could mean that the front office will be overhauled. The Colts are also a team that needs to shake things up, and that could come in the front office or also potentially the coaching staff despite the extension handed out just last year. The Bears have been awful and might look to move on from John Fox and get a guy more suited to a rebuild, or they could look to reorganize the front office. The Saints have been rumored to be looking at trading Sean Payton for a couple of years now, and the time may never be better than now. The Vikings have obvious excuses for their struggles with the injuries to Teddy Bridgewater and Adrian Peterson, but their collapse was so epic and complete that heads could very possibly have to roll as a result. These are also tough teams to judge, but I find them somewhat easier to trust than those with coaches who are very likely to go because players still might be working with the same staff.
Waiting for next year: The truth is that there aren't s many playoff spots as there are reasonably decent teams. And sometimes a team is built and run reasonably well but just doesn't have a good year for one reason or another. These teams likely won't feel that major structural changes are needed. They'll just tweak, reload, and go for another attack. What we can expect from these teams, then, is likely quite similar from what we have seen in recent weeks. These teams are especially useful and interesting when they are up against teams that do have something to play for in this final week - they can't make the playoffs, but they could relish playing spoiler for another team. Included in this group this year are Baltimore, Tampa Bay, Arizona, Carolina, Philadelphia, Denver, and Tennessee. Also here, somewhat surprisingly, are the Browns. They were nearly historically bad this year, but there is a process (at least theoretically) in place there, and there seems to be little hunger for yet another sweeping change.
Read more articles by Trevor Whenham