NFL Office Pool Picks Week 13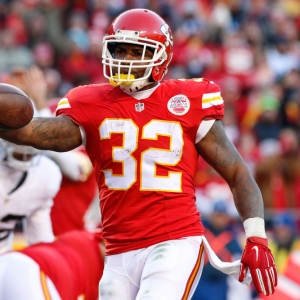 It's some kind of cruel irony that I have had by far my two best weeks of this office pool season in the last two weeks - well after I was out of contention for winning the overall title in any pool because of the string of decidedly average weeks that came before these last two. Sigh. Well, all we can really do is aim for winning the weekly purses. And really, there's nothing too wrong with that. Let's keep the success rolling this week with 15 games that seem pretty manageable for the most part. Sadly, though, it could be easier - this is when the Browns take their bye, so one basically automatic win is out of the picture. Here's how the week sets up for office pool players from a straight up perspective:
Dallas at Minnesota: The Cowboys continue to roll. I'm not entirely convinced that they are going to be the best playoff team in the NFC, but they are unquestionably the best team in the conference right now. Minnesota is struggling to find their game, and a short week against a foe like this won't help. Take the Cowboys.
Kansas City at Atlanta: The Chiefs just keep finding ways to win games they need to win - when they aren't playing Tampa Bay, at least. I find it easier to respect them by far than I do Atlanta - that was the case early on, and it has stayed that way. Kansas City's resurgent pass rush will be the difference here. Take the Chiefs.
Detroit at New Orleans: New Orleans scored like crazy last week, but I don't have as much faith here that they can replicate it. The Lions are a much tougher opponent than the Rams, and Matthew Stafford is in a much better place than the Jared Goff right now. Time to gamble a bit here - take the Lions.
Los Angeles at New England: The Rams aren't good. They have a quarterback who couldn't be more raw. New England isn't playing as sharp as they should be, but they are still the best team here by such a wide margin that it can't be described. Take the Patriots.
Denver at Jacksonville: Denver is coming off a tough loss last weekend and is in a big playoff fight all of a sudden, so they should be hungry. This is a very good spot for them - a very winnable road game against a team that has quit on themselves. Jacksonville was a little better last week than they had been, but still not good enough. Take the Broncos.
Houston at Green Bay: Green Bay has real issues and is coming off a short week, but they played their best game in a while last week. Normally it would be hard to like them here, but I have no faith in Brock Osweiler - and neither does his team, it seems. Backing this year's version of Green Bay scares me, but I don't feel like I have a choice - Houston is lousy on the road. Take the Packers.
Philadelphia at Cincinnati: The Bengals are a total mess and have quit - which they should have done long ago because no team deserves to play for Marvin Lewis. Philly is dealing with a short week and was really disappointing on Monday night, but they still feel like the team in better shape here. This one won't be pretty, though. Take the Eagles.
Miami at Baltimore: Miami has won six in a row and is playing as well as any team in the AFC right now. They would be in the playoffs if they started today, and they will be hungry to stay there. The Broncos have an easy one, so Miami has to keep pace. And they will. Baltimore is fine but clearly second best right now. Take the Dolphins.
San Francisco at Chicago: There is the potential to have a worse game in the NFL this year than this one, but only barely. What a total mess. I hate both teams so much that I don't even know where to begin. Take the Bears at home. I guess.
Buffalo at Oakland: The Bills are a better team than I gave them credit for, but they still aren't nearly good enough to be worth a pick here. Oakland is in command of their division and can write their own ticket if they keep winning. And they will. Take the Raiders.
New York Giants at Pittsburgh: The Giants have won six in a row, and no team has garnered less attention while winning than they have this year. The streak ends here, though. Pittsburgh is a troubled team in too many ways, but the offense is rolling and that will be the difference at home here. Take the Steelers.
Washington at Arizona: The Cardinals are a broken team waiting for next year. The Redskins, meanwhile, have an offense that is rolling, and against much better teams than this one is right now. There is a risk of a bit of a letdown, but I can't be too afraid of that. Take the Redskins.
Tampa Bay at San Diego: The Bucs have won three in a row and are playing as well as they ever have with Jameis Winston at the helm. They are a tough team and a viable playoff threat. The Chargers have some things going for them, but haven't been nearly as consistent as they should be. Take the Bucs.
Carolina at Seattle: I like that Carolina showed some spark last week in coming back, even if they couldn't pull it off in the end. I hate the Seattle effort last week, and really can't figure out how to judge this squad. They make my head hurt, but I have to pick them at home against a lesser opponent anyway. Take the Seahawks.
Indianapolis at New York Jets: I wish I knew who was going to play at QB for the Colts because that makes a big difference in this pick. Either way, though, I can't take the Jets. I hate the coaching, their QB situation is a mess, and the roster construction is far from ideal. Take the Colts.
Doc's Sports is offering new clients free NFL picks from any handicapper on our Advisory Board. This special offer does not require a credit card, and you will never have to deal with a salesman. Click here to get your free $60 NFL picks credit today.
Read more articles by Trevor Whenham
---
Most Recent NFL Office Pool Picks