NFL Power Rankings Week 11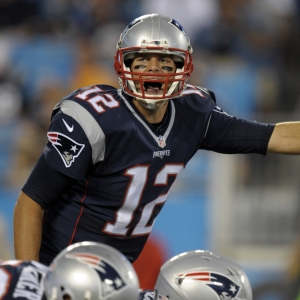 Football is really not nearly as complicated as people make it.
If you run the ball and play good defense you are generally going to win more games than you lose in the NFL. It's not rocket science. And even as the league has changed the rules to stimulate more passing (and, in theory, more scoring) the fundamentals of this sport have been unchanged for over 100 years.
All you have to do is scan the NFL team statistics. Here are some of the teams in the Top 12 in the league in rushing: Jacksonville, Dallas, New Orleans, Philadelphia, Los Angeles, Carolina, Tennessee, Minnesota and Kansas City. Here are some in the Top 12 in total defense: Carolina, Pittsburgh, Jacksonville, Minnesota, Atlanta, New Orleans, Philadelphia and Seattle.
Free $60 in Member MLB Picks No Obligation Click Here
Not surprisingly, all of those teams have winning records. And all of those teams are in the playoff hunt in their respective conferences. As the games get bigger and more hard-fought, and as winter descends, playing tough, physical football and controlling the line of scrimmage will become even more important. And when you're trying to figure out who to put your money on each week ignore the spreads and focus more on the foundation of the two teams you are sizing up.
(Naturally, the Patriots are not on either list. And that is because they are mutants. The laws of physics and of men do not apply to any team led by Tom Brady and Bill Belichick. Some people hate the Patriots for that. I can only admire them because, statistically speaking, their success is a total anomaly.)
Here is Doc's Sports NFL Power Rankings for Week 11:
1. New England Patriots (7-2) - The Patriots are staying in Colorado this week before flying down to Mexico for this game with the Raiders. For some teams I would expect that to be a massive distraction. But the Pats have proven that they can execute regardless of venue. New England is an amazing 21-7 ATS in their last 28 games overall.
2. Philadelphia Eagles (8-1) - We saw it again last week with the Steelers, Browns, Bears and Chargers: teams have not been playing well coming out of their bye weeks. I know that seems like a broad statement. But I definitely believe that having an extra week is the most overrated handicapping point in football, and bettors are constantly overrating the impact that has for teams.
3. Pittsburgh Steelers (7-2) - This team just can't be trusted. Not on the road, not ever. They are constantly playing up and down to the level of their competition. I think it is a good thing for them that they have a quick turnaround this week and the Steelers are 4-1 ATS in their last five Thursday games.
4. Minnesota Vikings (7-2) - What is Mike Zimmer doing fueling a quarterback controversy? Yes, Case Keenum's back-to-back interceptions were on jaw-dropping bad throws. But the guy has been getting the job done. Zimmer's statements after the game, and his refusal to go all-in with Keenum, send a bad message to the locker room.
5. Kansas City Chiefs (6-3) - The Chiefs defense has been struggling all season, but now it is catching up with them and is the main culprit behind three of four losses. They are No. 30 in total yards and giving up a woeful 131.1 yards per game on the ground. That makes them a little tough to trust as a double-digit road favorite.
6. New Orleans Saints (7-2) - I would like to point out that every time you hear a commentator say, "No one saw this coming" about the Saints this year please remember that yes, someone did. And we are now just two wins away from cashing our 8-Unit NFL Futures Play on New Orleans 'over' 8.5 wins.
7. Los Angeles Rams (7-2) - The Rams let the Texans hang around way too long last week. And that 33-7 final score wasn't indicative of how competitive that game was for most of three quarters. Further, the Rams have only two wins (at Jacksonville and at Dallas) over teams that currently have a winning record.
8. Carolina Panthers (7-3) - If you subtract Kenyon Drake's 66-yard touchdown run the Panthers outrushed the Dolphins 294-34 for the game. That is physical domination, and the improved run game is a big part of why the Panthers are No. 1 in the league in time of possession.
9. Seattle Seahawks (6-3) - Earl Thomas should be back this week in a key game against Atlanta. But the loss of Richard Sherman is crippling. And anyone that thinks that newly-signed Byron Maxwell will be the answer to anything is kidding themselves.
10. Atlanta Falcons (5-4) - Julio Jones was a man on an absolute mission last week. He was unstoppable and was clearly trying to make up for the fact that he felt he lost the Carolina game for the Falcons. Steve Sarkisian still hasn't found a good rhythm with his play calling. But if Jones and Matt Ryan are playing as well as they did on Sunday then Sark should just put it in their hands.
11. Dallas Cowboys (5-4) - These guys made Adrian Clayborn look like Derrick Thomas! Oh my god - at some point maybe put a tight end over there or maybe have a running back chip the guy! It is hilarious to me that people are JUST NOW talking seriously about Jason Garrett's competence as a head coach.
12. Detroit Lions (5-4) - I'm telling you: the Lions are starting to remind me of the Packers. They have a weak roster, they can't run the ball, and their defense is mediocre at best. But Matt Stafford is playing the role of Aaron Rodgers, and that is good enough to singlehandedly carry the team to wins. Stafford had three or four more throws on Sunday against the Browns that were just disgusting in their pinpoint accuracy. The Lions are just 1-4 ATS in their last five against Chicago.
13. Oakland Raiders (4-5) - You have to honestly ask yourself: do you think that Jack Del Rio did anything to help his team over the bye week? Oakland won't have a home-field edge in Mexico City. And this team is just 2-5 SU and 1-6 ATS in its last seven games. They have been exposed this season, and I expect that to continue south of the border.
14. Tennessee Titans (6-3) - The Titans are still just 7-20 ATS in their last 27 road games and they have been the worst bet in football over the last four years, going 19-43 ATS in their last 62 games. Tennessee is also 17-35 ATS in their last 52 games against teams with a winning record.
15. Washington Redskins (4-5) - No one in football has played a tougher schedule than the Redskins, and it isn't even close. A Week 6 game against San Francisco is the only game they've played against a below-.500 team. Their last four weeks they've played at Philly, Dallas, at Seattle, Minnesota and now this week they play at New Orleans. Brutal.
16. Jacksonville Jaguars (6-3) - I want to get behind this team. I really do. But Blake Bortles is such an obvious incompetent that it makes it impossible. His final three drives in regulation, when the Jaguars needed just a field goal to tie, were breathtaking in their ineptitude. And I found myself screaming at the TV for the Jaguars to kick the field goal with 21 seconds left, rather than trying to gain more yards to make it an easier kick, simply because I didn't want them to give Bortles time to screw it up.
17. Buffalo Bills (5-4) - Do you think the Bills could've used Marcel Dareus on Sunday? Because for all that guy did or didn't do Buffalo never gave up 300 rushing yards in any of the games in which he played. The Bills have been decent on the bounce back, going 6-2 ATS after a loss of 14 or more points.
18. Baltimore Ravens (4-5) - According to coach John Harbaugh, the Ravens are, "are more full strength than (they) have been all year." The Ravens are 7-2 straight up after a bye week under John Harbaugh, and their 12-3 SU mark since 2002 is the best in the NFL.
19. Los Angeles Chargers (3-6) - It is unreal how every single Chargers game seems to come down to the final four minutes each week. And, frankly, L.A. games seem to be decided more by teams outwardly doing things to lose close games than someone making plays to win them. The Chargers are just 7-19 ATS in their last 26 home games.
20. Denver Broncos (3-6) - It is pretty easy to diagnose Denver's problems during this recent collapse. They are -14 in turnover differential, worst in football, their special teams is the worst in the NFL by a mile, and Brock Osweiler is not even a CFL-caliber quarterback. Other than that everything's fine.
21. Green Bay Packers (5-4) - I wouldn't be fooled about Green Bay's defensive effort against the Bears. Chicago foolishly and stubbornly continued to try to run the ball into Green Bay's eight-man fronts. But the Packers secondary cannot cover anyone, and this team isn't getting any pressure. And when did Clay Matthews become "just another guy"? He used to be a J.J. Watt-level disrupter, and now I forget that Matthews is even on the field.
22. Chicago Bears (3-6) - John Fox deserves all the criticism that he gets for that idiotic, game-changing challenge that resulted in a Bears turnover. (Fox was challenging to see if the Bears had scored a TD.) It wasn't worth a challenge there because the Bears were already sitting at first-and-goal from the two-yard line, meaning the upside of that challenge was negligible at best.
23. Cincinnati Bengals (3-6) - The Bengals offense is second worst in the NFL in third-down conversions at just a 31 percent success rate. Only the Browns are worse. They can't score points because they can't stay on the field. Once Hue Jackson gets mercifully axed in Cleveland I'm sure the Bengals will welcome their former OC back with open arms.
24. Arizona Cardinals (4-5) - The 77 quarterback hits that Arizona signal-callers have taken this year is third worst in the league behind the 49ers and Colts. I blame about 20 percent of that on Arizona's line and about 80 percent of it on Bruce Arians' refusal to adjust his scheme to his personnel.
25. New York Jets (4-6) - It is absolutely astounding that the Jets were ever playing meaningful football in November. Especially when you consider how many traditional power franchises have seen their seasons go down the toilet already. I have to admit that Todd Bowles and his staff have done a great job with a shoddy roster.
26. Indianapolis Colts (3-7) - Obviously the Colts aren't going to the playoffs this year. So they are essentially just playing out the string. With that in mind, and given the fact that this organization has been getting crushed for its mishandling of Andrew Luck's injuries, don't you think that they would be even more cautious and sensitive about handling Jacoby Brissett's clear concussion? Apparently not. And the fact that Chuck Pagano just doesn't get it is why he'll be out of a job in a couple months.
27. Miami Dolphins (4-5) - The most consistently overachieving team in the NFL, I have no idea how this team has four wins. They have outgained just two of their nine opponents this year, and Miami is a horrendous 15-43 ATS at home against a team that is below .500.
28. Tampa Bay Buccaneers (3-6) - Is there any doubt that the Bucs are better with Ryan Fitzpatrick at quarterback? They snapped a seven-game ATS losing streak last week and have a chance to make it two in a row against a feeble Miami team playing off a short week.
29. Houston Texans (3-7) - How the hell is Tom Savage getting multiple starts in the NFL this year? Savage is as bad as any quarterback you will ever watch. The Texans are 2-5 ATS in their last seven games against teams below .500.
30. San Francisco 49ers (1-9) - I think the 49ers would be foolish not to play Jimmy Garoppolo out of the bye week. I mean, how much time does the guy need to prep? I hope C.J. Beathard had some fun because after this year he'll never be a starter in the NFL again.
31. New York Giants (1-8) - What's left to say? Half of the Giants players are mailing it in. The other half that are playing hard can't compensate from the clear talent deficit that this team has. The Giants are 0-4 ATS at home and 10-23 ATS in their last 23 games in November.
32. Cleveland Browns (0-9) - Hue Jackson botched yet another end-of-the-half situation in comical fashion when the Browns blew a scoring opportunity from the two-yard line. A QB sneak? From the 2? With 15 seconds and no timeouts left? Jackson is now 9-32 SU as an NFL head coach.
Robert Ferringo is coming off another dominating football effort, banking +$2,750 in profit last week alone and nailing his 8-Unit NFL Game of the Year in a blowout (Rams). Robert is on a devastating +$9,900 overall football run since Week 1 of the season and he will be back with another 7-Unit NFL Play on Sunday. Robert has gone 23-10 (70%) for +$7,300 with his plays rated 5.0 or higher this season and is a remarkably consistent 157-100 (60%) over the last six years on plays rated 5.0 or higher. Sign up today!
Robert has been the top football handicapper in the country the past five years, earning nearly $14,000 in total football profit. He has also posted five of seven winning seasons (including a winning 2016-17) and tallied over $20,000 in football profit between 2011 and 2016, including his amazing 2013 NFL season in which he hit 62.1 percent (95-58). Robert has produced 18 of 29 winning football months and an amazing 41 of 65 winning football months over the past decade. SIGN UP HERE TODAY AND TAKE ADVANTAGE OF OUR EARLY BIRD SPECIALS !
We are offering new clients $60 in free college football picks for Robert's picks or any Advisory Board handicapper of your choosing. Get your free college football picks now !
Read more articles by Robert Ferringo
---
Most Recent NFL power rankings Articles