Super Bowl Betting Odds and Expert Handicapping: Checking in With First-Round Bye Teams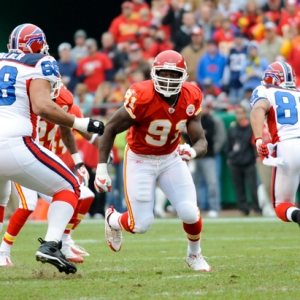 Now is a good time to take a look at the bye teams as we head into the NFL Playoffs. The reason for that is simple. This is the one time that few other people are doing the same. Soon the Patriots and Cowboys will resume their perches as conference and Super Bowl favorites . For now, though, people are more interested in whether Packers can keep things rolling, the mess at QB for Oakland and all the other storylines of the opening week of playoff action. While there is a bit of calm before the storm, then, let's check in on the four bye teams and their status at this point ( odds to win the Super Bowl are from BetOnline ):
New England (+175): This is so common these days that it is almost boring. The Patriots are on a bye week after cruising through their division, and they are the clear team to beat in the AFC (at least). That is the same story we have seen several times in recent years. The trick for this year, then, is to figure out whether this squad is more like the New England teams that have gone on to win a title or more like the ones that have fallen frustratingly short.
To me this squad feels a little different. Tom Brady is, understandably, playing angrier this year than in other years, and that has translated to just ruthless efficiency. He is a guy who is hyper-aware of his legacy, so you have to think that he knows that he isn't going to play forever and that this could be his last best shot. That will be a serious motivation for him.
The team knows that the window could be starting to threaten to close in other ways, too. Both coordinators are outstanding and coveted by other teams, for example. It's a cliché to say it, but given the way the AFC sets up this year I really think it applies in this case- the biggest threat by far to the Patriots in their hunt to win the AFC is themselves. It sure feels like they know that and they will fight hard to not let that happen.
Kansas City (+1000): This team started the season 4-6 ATS. They are 5-1 ATS in their final six games. That's quite the turnaround. All the while it felt like other teams were being touted as the best in their conference- Denver early on, and then Oakland for much of the year. It's hard for a team to get a bye, win a very tough division, and still be under the radar, but it sure feels like Kansas City is to some extent. It feels like they have spent their whole season focusing on tightening screws for the playoffs, and their ATS performance of late shows me that they are a better, sharper team than they were early on.
Like everyone else on the planet, I don't think that the Chiefs are a match for New England at their best, but they remain a better team than they are widely perceived to be, and them winning the conference wouldn't be the cosmic shock it would inevitably be painted as.
Dallas (+400): I know I sound like a broken record about this, but it is so important to any discussion of this team. What Dak Prescott is doing is very impressive, but it isn't historic. Other guys have done it as rookies- like Ben Roethlisberger, who won 13 of 14 as a rookie. Matt Ryan went 11-5 as a rookie. Tom Brady was a second-year player when he got his chance, but he won 11 in his first season of action, too. And they are not alone. Respect what Prescott has done for sure, but don't crown him as some unstoppable force of nature or deem his team as destined because of it.
More significantly, Roethlisberger and all of the other precocious rookies have one trait in common besides the outstanding early play- none of them won Super Bowls as rookies. No rookie QB has. I'm not saying that the Cowboys can't win, or that you shouldn't bet on them. Yet again, I am just urging you to have some perspective when evaluating the great run we are witnessing. History is not a Cowboys fan right now.
Atlanta (+750): Matt Ryan is 31 years old. He is 1-4 in the playoffs. He hasn't been in the postseason since 2012. Ryan is having a great year, and he will get MVP votes. My contention has long been, though, and continues to be until he proves otherwise, that he is not at his best when he needs to be. This franchise has been built around him- he is the undisputed leader. When the franchise has consistently underwhelmed and fallen short of their potential, then, that has to reflect on their leadership.
I'm not saying he's a bad guy or a curse to the team or anything. I respect him as a player. I'm just saying that playoff success hasn't come to Ryan like it should have based on circumstances of his career, and that has to reflect on him now. I don't trust him now because not trusting him up until now has been the right policy, and it isn't evident why this time should be different. In much the same way- though Ryan isn't in nearly the same class of potential crushing- it's why never trusting a Marvin Lewis team to win when things really matter is always a sound policy.
Get free picks from any Doc's Sports handicapper - there is no obligation for this offer and no credit card required. Just sign up for an account, and you can use the $60 in free picks for any Doc's Sports Advisory Board handicapper and any sport. Click here to get started now .
Read more articles by Trevor Whenham