Expert NFL Betting Advice and Tips: Ranking Playoff Upset Possibilities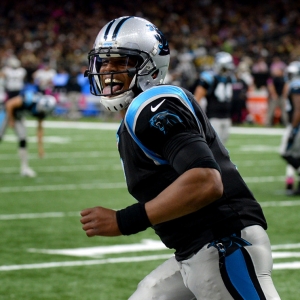 We have a relatively clear weekend of wild card action for bettors - at least according to the odds. All four home teams are strongly favored - all by at least 6.5 points. Without question, then, a road team win would be an upset this weekend. It only makes sense, then, that we look at which teams are most likely to pull off an upset. What we'll do today is rank the wild card teams in order of their likelihood of pulling off an upset. Keep in mind that we are not focused on which teams are likely to cover spreads. We only care about straight up wins - and the massive moneyline payoffs that would go with them.
Carolina Panthers (+7) at New Orleans Saints: The Panthers are an 11-win team that is 5-3 on the road, so they are far from an unattractive bet. They have lost to the Saints twice this year already. That obviously isn't ideal, but at least they are familiar with what they are going to face here - and winning three games against the same opponent in a year is very tough to do. It's not ideal that the Panthers lost to the Falcons in their finale when they had a shot to win the division and host this game. There is no denying that. But even in that game there are reasons for some hope. The team had three key injuries in that game, and they should be healthier here. And while Cam Newton started really lousy he came around later on. This team relies on Newton as much as any playoff team outside of New England relies on one player, so the fact that he wasn't strong early on but can be much better - and was as the game went on - is positive.
The Saints get a lot of respect because they were 7-1 at home. That is impressive, and they did beat the Panthers at home, but it doesn't mean as much as it might seem. They had a lot of simple games at home - the Jets, Washington, Tampa Bay, Chicago and Detroit are all struggling teams. Their toughest home opponent was New England, and they lost that one soundly. Their offense relies heavily on rookie Alvin Kamara and sophomore Michael Thomas, and both could be challenged by the scope of this situation.
Cam Newton has been in the playoffs before, and he has won games by carrying his team on his back. He has lots of talent around him, and the team has had plenty of success this year. An upset would be far from a surprise. In fact, it feels like the most likely of the potential upsets by a significant margin.
Atlanta Falcons (+6.5) at L.A. Rams: I am not at all optimistic about the Falcons here. In fact, I hate the play. I don't trust them mentally, I haven't liked how they have handled pressure this year, and the coaching is a major concern. They have the experience of last year's run to the Super Bowl to draw on, though, and Matt Ryan is very experienced. I really like the Rams right now - their coaching, swagger, defense, and the shocking development of Jared Goff - but they are young and raw and could be a year ahead of full readiness. So, I am all over the Rams in this one, but I have to accept that the Falcons winning wouldn't be a total shock.
Buffalo Bills (+9) at Jacksonville Jaguars: I don't love the Bills in a lot of ways, but the coaching is working, and the team got into the postseason in miraculous fashion. Sometimes teams with nothing to lose are the most dangerous. Mostly, though, this pick is about the Jaguars. Losing their finale at Tennessee doesn't concern me too much, but the week before they got crushed by San Francisco, and the much-praised defense was shredded. Now, Buffalo isn't nearly the offensive threat that Jimmy G and company can be of late, but the blueprint exists to make things challenging for Jacksonville. The Jaguars offense isn't as good as it has appeared, and has benefited from the strength of the defense. If the defense isn't as good then the offense faces more pressure, and that could be a problem. I don't really think the Bills will win, but the path to a win certainly exists.
Tennessee Titans (+9) at Kansas City Chiefs: I just don't see this one happening. The Titans were one loss away from a major coaching overhaul, so they don't come into this game with a ton of momentum. Marcus Mariota is not coming into the playoffs off a great season by any means, and he doesn't feel like the kind of guy who can carry a team on his back. He'll have to play well to win here. Kansas City lost their way for a long time this season, but they are back to playing well, and they have the edge in confidence, experience, and talent - and coaching, for that matter.
Doc's Sports has been successfully handicapping the NFL for years - more than four decades in the business - and wants to give new clients a chance to try our service for free. Click here for the hassle-free sign up and get $60 in free NFL picks today . Get free NFL betting picks weekly on Doc's Sports free football picks page .
Read more articles by Trevor Whenham