NFL Playoffs Betting Advice: Ranking the Quarterbacks for Championship Sunday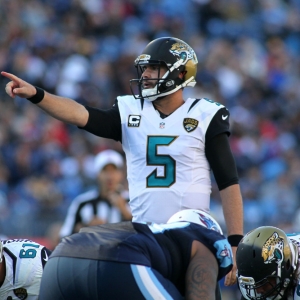 It's a bizarre and intriguing group of quarterbacks in the final four of the NFL playoffs this year. They say that nothing matters more than a franchise quarterback, but this year that notion is certainly challenged. You have perhaps the greatest QB of all time, and then you have two guys who weren't even starters entering the year and a starter who no one would want on their team. Tom Brady has as many Super Bowl wins as the other three guys have combined playoff starts. It's really going to show us just how much quarterbacking matters. Needless to say, there is a massive gap between Brady and the other three. In fact, the word "massive" is far from adequate to describe the gap. We'd need the word equivalent of the Grand Canyon to describe the space between one and the rest in terms of career achievement.
It's a fun exercise at this point, though, to look at the four guys and rank them in terms of how easy it is to have faith in them going forward.
Tom Brady, New England: We don't need to spend any time on this, do we? His hand injury is a mild concern this week, but beyond that there is absolutely nothing he has left to prove. He is playing at an MVP level, he has seen and done it all, and he has faced far tougher opponents in the AFC Championship Game - a game he is playing in for the seventh straight year, which is so ridiculous it's tough to comprehend. You can like Brady or hate him, but you can't argue that he is anything other than a massive asset here.
Case Keenum, Minnesota Vikings: I've been higher than most on Keenum for a long time. I loved watching him in college at Houston, and I really believe that if the Texans had been more patient with him they could have had their QB situation sorted out three years earlier than they seem to have - and could have avoided the Brock Osweiler debacle. When we think of Keenum we will always think of that last pass last week, and that is the kind of combination of talent and fearlessness that has always attracted me to him. And I have always been impressed with how strong the relationships he builds with his receivers are. He is a king of chemistry. He is the right guy in the right spot right now, and he has the added advantage of playing on no worse than the second-best team in the playoffs. The drop-off in the second half against New Orleans was a concern - Keenum and company should have had that game in the bag after the dominant first half. And there is a massive risk of looking ahead to a Super Bowl at home. But if Keenum keeps his head on his shoulders then I have a lot of confidence that he will be leading his team home to the promised land - a showdown against the Patriots for all of the marbles.
Blake Bortles, Jacksonville Jaguars: Heading into each of the last three seasons I have been waiting for, and expecting, Bortles to take a big step forward. And it just hasn't happened. Sure, the team won a lot of games this year, and he has been mostly better this season than in the past, but despite some impressive skills he just can't seem to expand beyond being a game manager. He doesn't inspire a lot of confidence even when he is at his best, and though he has had some statistically-impressive games along the way this year, there is no reason to believe that he can repeat them next time out. I really want to be a Blake Bortles fan, but the best I can do right now is accept that he is good enough to get his team to the AFC Championship by doing enough to let the defense and his running game win the game. At some point just doing enough is no longer enough, and I suspect we have reached that point. Of course, myself and everyone else thought we had reached that point last week against Pittsburgh, so anything could happen.
Nick Foles, Philadelphia Eagles: I'm not one of those guys that is totally down on Foles. His first go round with the Eagles showed us that he can do impressive things if the system is built for him. But that's just the problem - this is a team that was built to work with Carson Wentz, and Foles is not anything like Wentz. He doesn't have the same tools or the same skill. And he doesn't have the pieces around him he needs to shine. He got this far because the Falcons were determined not to win, but it will be tough for him to go further - and very, very tough for him to win it all.
Want free NFL picks? Doc's has you covered. New clients can take advantage of this great offer of $60 in free Doc's Sports members' picks for any handicapper on Doc's Expert Handicapper list. Just check out these guys' pages and see what great work they have done making money for themselves and their clients over the years. Get $60 worth of premium members' picks free . Get free NFL betting picks weekly on Doc's Sports free football picks page .
Read more articles by Trevor Whenham