NFL Playoffs Betting and Wagering: Avoid These Distractions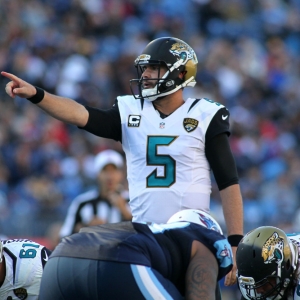 The media coverage of the NFL is always crazy, and it only intensifies as the postseason comes around. There are only 12 teams for media members to talk about, and there's increased public interest. It's a dangerous combination. There are many storylines that will have a big impact on the outcomes of games, and the more bettors are familiar with the better off they will be. But there are also stories that get a whole lot of coverage that just don't matter nearly as much as people think they do. You need to ignore these stories for your own sanity - and to avoid making costly betting mistakes.
Here are four distractions to ignore this year:
Potential head coaches: There are plenty of assistants active in the playoffs that are of interest to the many teams looking for head coaches. New England's staff and some others are in real demand. Some would argue that these guys will be distracted and won't be as prepared as they could be for their playoff game as a result. That just hasn't proven to be the case in the past, though. The coaches can only interview when the schedule warrants it, and they are smart enough to know that the only way they will get their opportunity - now or later - is if they have their best performances on the biggest stages. Mailing it in at this point would be a huge blow to their ambitions, and head -coaching jobs are in short supply. If a guy is a legitimate contender for a job then teams will wait for them - like the Niners did for Kyle Shanahan last year. If teams won't wait then the guy wasn't a strong contender anyway. This just isn't a real distraction.
Alex Guerrero: Critics of the Patriots are never in short supply, and those critics always want to find ways to discredit and dismiss the defending champion. It's always that way. One of the popular theories I have read this year has to do with Guerrero, Tom Brady's personal medical guru. Brady credits Guerrero as a huge reason why he is still able to play at an MVP level at a time when most guys are long gone from the league. For several years Guerrero had full access to Brady and the team - he was on the sideline and at practices, he traveled on the team plane, and increasingly he was working with other players. Bill Belichick never liked it, though, and never seemed to trust Guerrero, who has some shadiness in his past. On Dec. 20 it all came to a head. Belichick banned Guerrero from being around the team and from working with any player other than Brady. Critics want to suggest that this is the sign of a fracture between the coach and his star.
And that's ridiculous.
Sure, something went on, and sure it could be an issue going forward. But these are the two most competitive guys on the planet, so you can't possibly believe that they will let this disagreement get in the way of their goal. They have had some time to deal with this already - and have won two games since the issue became public. The team is masterful at compartmentalizing, and this will be no exception. There are plenty of potential reasons to be concerned about this team - the defensive inconsistency at time, the offensive line, and the heavy reliance on Rob Gronkowski, for example - but this soap opera is not one of them.
Inexperience: I get really tired hearing about inexperience. The Rams, everyone will tell you, are young and raw, and that could be a problem. This is ridiculous. Last year the Falcons made the Super Bowl and should have won it. They had missed the playoffs the three prior years and had one playoff win since 2004. The inexperience wasn't a factor because they had the talent, coaching and cohesiveness to overcome it. And the other thing is that inexperience isn't an isolated thing this year. The Eagles haven't made the playoffs since 2013 and haven't won a game since 2008. The Vikings last won a playoff game in 2009. Jacksonville was last in the playoffs in 2007. For Tennessee it was 2008, and in Buffalo it was way back in 1999. New Orleans has ended a three-year playoff drought. Kansas City has been a fairly regular playoff team lately, but they have one win since 1993. So, you could make an argument about inexperience for almost every team in the playoffs. When a fact applies to most teams it means nothing.
Blake Bortles: People seem fascinated with Blake Bortles. Making fun of him has long been a favorite thing of fans and media members. This week I've seen lots of talk about how he actually thrives on the criticism. You can say that he has been much improved this year. Or you can argue that he has just benefited from a stellar defense that has really helped him out. There are all sorts of arguments to be had. But none of them matter. The fact is that what he is doing has worked for this team to get them a home game in the playoffs. We have a tendency as fans and analysts to try to draw bigger meaning from what has happened - to try to explain everything and tie up things in a neat little package. It's silly, and it doesn't matter. It doesn't matter what Bortles is and what it all means. It only matters how he matches up with the Buffalo defense and what we can expect from him in his next game. Leave Bortles alone and just focus on the matchups that matter.
Doc's Sports is offering new clients free NFL picks from any handicapper on our Expert Handicapper list. This special offer does not require a credit card, and you will never have to deal with a salesman. Click here to get your free $60 NFL picks credit today . Get free NFL betting picks weekly on Doc's Sports free football picks page .
Read more articles by Trevor Whenham