NFL Office Pool Picks Week 7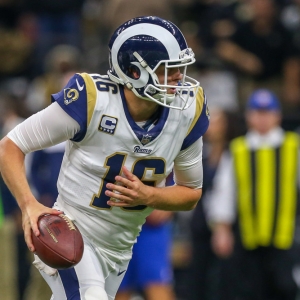 It was an odd week of action last week in the NFL. In the 14 games played, there were seven games won by the betting underdogs. Most weren't hugely surprising as the spreads weren't big. But teams like the Jets in their upset of the Cowboys were enough to keep things interesting. Tough to pick, but interesting. Here's hoping things are a bit more as expected for Week 7 as we pick all 14 games straight up to help you win your office pools this week:
Kansas City at Denver: A couple of weeks ago, this would have been a painfully obvious pick. But since then the Chiefs have forgotten how to play, while the Broncos have won two in a row. This league is so strange sometimes. But despite the current trends, we just have to take the better all-round team - especially on a short week . Take the Chiefs.
Jacksonville at Cincinnati: The Jaguars are not a particularly consistent team, and they have dropped two in a row. But the Bengals are a real mess, and it is no fluke that they are winless. I would pick about 28 teams to beat the Bengals in this spot - at least - and Jacksonville is certainly one of them. Take the Jaguars.
Miami at Buffalo: Miami is giving us a masterclass in tanking. It is unlike anything we have ever seen in this league, and we must embrace it. Celebrate it. Remember it. But we must never, never pick them. Take the Bills.
L.A. Rams at Atlanta: L.A. is just a mess right now, proving yet again how tough it can be to recover from a long season that didn't end quite right. They just aren't doing much right at the moment. But they look like a model team compared to the Falcons. Atlanta's problems are mental as much as physical, and they aren't going anywhere. They can't play defense. The offense isn't working. Awful Take the Rams.
Oakland at Green Bay: I can't figure out what the Raiders are doing right lately. But something is working. I'm still not buying it, though. It's just too much of a circus there. I'll keep picking against them in most cases, and I feel confident that that will work out well in the end. Take the Packers.
Houston at Indianapolis: The Colts are coming off a bye week that followed a win, so they should be in a decent place, and they are at home. But the Texans are playing really well the last couple of weeks, and sticking with that feels like the right thing to do. Take the Texans.
Arizona at New York Giants: Saquon Barkley has returned to practice, and there is a chance he will be ready for this game. But I don't feel like that is enough here. The Giants are not in a good place, and just aren't getting the QB play they need. Arizona is not yet dialed in offensively, but their numbers have taken a massive jump forward from last year, and things are only getting better. Take the Cardinals.
San Francisco at Washington: Washington is bad. Really bad. So bad that they tried really hard to lose to Miami - and almost got it done. The Niners, meanwhile, are great defensively, great on the ground, and still undefeated. And they will stay that way for at least another week. Take the Niners.
Related: Trevor's NFL Survivor Pool Picks for Week 7
Minnesota at Detroit: I have no idea if the Vikings are any good. They have beaten two really bad teams, and two confusing ones in Philly and Oakland. And they have lost to the two best teams they have played - both on the road. Detroit is better than their record and deserved to win on Monday night. And they are at home. Take the Lions.
L.A. Chargers at Tennessee: Neither of these teams is anywhere near where they were expected to be, though the Chargers are by far the bigger disappointment. And both teams have lost their last two. The Titans are having QB woes, though, and that's a bigger concern than anything L.A. is dealing with. Take the Chargers.
Baltimore at Seattle: This is a very tough game to call. The biggest coin flip on the NFL betting board . Both teams are balanced and dangerous teams in really solid form. And both are in very good shape in their playoff hunts. Get your popcorn ready, because this one is a must-watch classic. Picking comes down to personal preference here. And though Seattle is always a tough place to play, I just like Baltimore more in a pinch right now. Take the Ravens.
New Orleans at Chicago: The Bears are having their issues, but that defense remains legitimate, they have had a bye week to work on some issues, and they are at home. New Orleans keeps winning, but the margin for error doesn't feel very big right now. Take the Bears.
Philadelphia at Dallas: The Cowboys bottomed out last week with a horrible loss to the Jets. Or, rather, they had better hope that they have bottomed out. What a mess. Philadelphia isn't in ideal shape, either, but they are in a better mental space, and that gives them the edge here. Take the Eagles.
New England at New York Jets: We could go in depth here, but do we really need to? It should be obvious by now - even if the Jets are coming off a very unexpected win. Take the Patriots.
Read more articles by Trevor Whenham
---
Most Recent NFL Office Pool Picks