NFL Confidence Pool Picks Week 7
by Devon Rymarchuk - 10/21/2021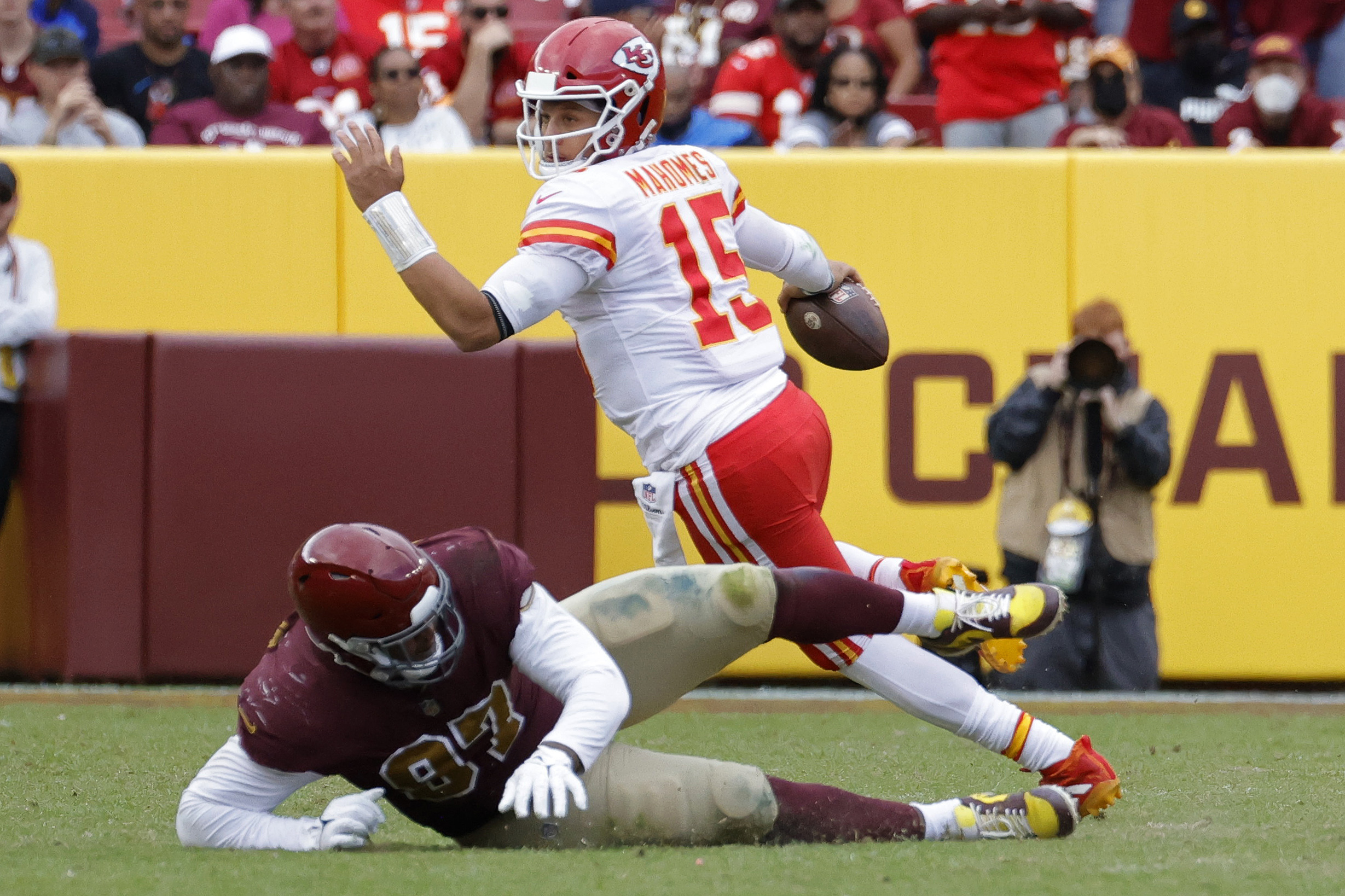 Week 6 was very successful, I was able to walk away with 8 of my 11 picks correct and capitalize on a few value picks. The most disappointing performances of the week had to be between the Cleveland Browns and Los Angeles Chargers. The Browns from the coin flip were out played in every facet of the game Sunday against the undefeated Arizona Cardinals. The Cardinals have been able to win some significant road games against worthy opponents so far this season, including the Browns (Week 6), Rams (Week 4) and Titans (Week 1), winning all three by 17 points or more. The Chargers, who before week 6 looked like one of the hottest teams in the NFL, had a case of jet let Sunday travelling across the country to Baltimore. It was the best showing by the Ravens all season, who for the first time this season looked dominant defensively like we have seen in years past. With this win, the Ravens have moved to first place in the AFC, which is surprising for the amount of injuries and media scrutiny Lamar Jackson has received heading into the 2021 season.
The Lions remain the last winless team in the NFL after Jacksonville was able to hit a game-winning field goal in London Sunday over the Miami Dolphins. The Dolphins have to be one of the biggest disappointments so far this season. Head Coach Brian Flores had high expectations coming into 2021, where in 2020 the Dolphins were one of the most feared defenses in the NFL. Flores and the Dolphins organization were really expecting to take a step forward this year, especially with upgrades to their offense and a more experienced Tua Tagovailoa.
Aaron Rodgers of the Green Bay Packers continues to 'Own' the Chicago Bears, pushing his all-time record to 21-5 against them. With the Packers winning 5 straight, there is some serious competition for home field advantage in the NFC this year. At this point, it would not be surprising to see the Cowboys, Cardinals, Rams, Packers or Buccaneers come out on top of the NFC.
Monday night had an exciting matchup between the Tennessee Titans and Buffalo Bills in Nashville. Derek Henry proved to be unstoppable, accumulating three touchdowns and more than 150 all-purpose yards. The Titans have looked inconsistent this season, but this win could be a confidence boost moving forward for the team.
Doc's Sports offers free NFL picks for every game on our NFL predictions page.
Key matchups of week are as followed:
Philadelphia Eagles @ Las Vegas Raiders Spread +3 (Eagles)
Pick Popularity 12%
Win Percentage 40%
With a huge majority of the public backing the Raiders in this one, taking the Eagles would be your most value upset pick of the week. The Raiders will struggle with the mobility of Jalen Hurts in this one, and look for the energy of the Jon Gruden firing to wear off.
Indianapolis Colts @ San Francisco 49ers
Spread +4 (Colts)
Pick Popularity 28%
Win percentage 34%
The Colts offense is finally clicking under Carson Wentz and has looked like one of the most improved teams since Week 1. The uncertainty of which quarterback will start for the 49ers allows me to put confidence in the Colts pulling an upset. Every 49ers game has been decided by eight points or less this season, so expect this game to be tight.
Kansas City Chiefs @ Tennessee Titans Spread -5.5 (Chiefs)
Pick Popularity 76%
Win percentage 70%
Being the ninth most popular teamed picked this week, I believe the Chiefs can offer a lot of value as a favorite in Week 7. Despite recent criticism, the Chiefs still have a Top 5 offense in the NFL, ranking 1st in yards per play, 2nd in passing yards per game and 6th in points per game.
Patrick Mahomes is an easy target for the media, as is the whole Chiefs team after being so dominant the past three years. Expect the Chiefs to clean up some sloppy play and take advantage of a very poor defense. Confidently move them up your confidence ranking.
Week 1 performance from Devon: 68 points Week 2 performance from Devon: 82 points Week 3 performance from Devon: 95 points Week 4 performance from Devon: 88 points Week 5 performance from Devon: 102 points Week 6 performance from Devon: 87 Points
My Confidence picks
| | |
| --- | --- |
| Win | Loss |
| 13. Los Angeles Rams | Detroit Lions |
| 12. Arizona Cardinals | Houston Texans |
| 11. Green Bay Packers | Washington Football Team |
| 10. Tampa Bay Buccaneers | Chicago Bears |
| 9. Kansas City Chiefs | Tennessee Titans |
| 8. New Orleans Saints | Seattle Seahawks |
| 7. Philadelphia Eagles | Las Vegas Raiders |
| 6. New England Patriots | New York Jets |
| 5. Indianapolis Colts | San Francisco 49ers |
| 4. Carolina Panthers | New York Giants |
| | |
| --- | --- |
| 3. Miami Dolphins | Atlanta Falcons |
| 2. Denver Broncos | Cleveland Browns |
| 1. Baltimore Ravens | Cincinnati Bengals |
Get NFL picks on every single game, or if you want our very best bet premium picks by the experts, sign up for your free $60 account with a guarantee.