NFL Office Pool Picks Week 4 with Expert Analysis and ATS Predictions
by Chris Vasile - 9/29/2021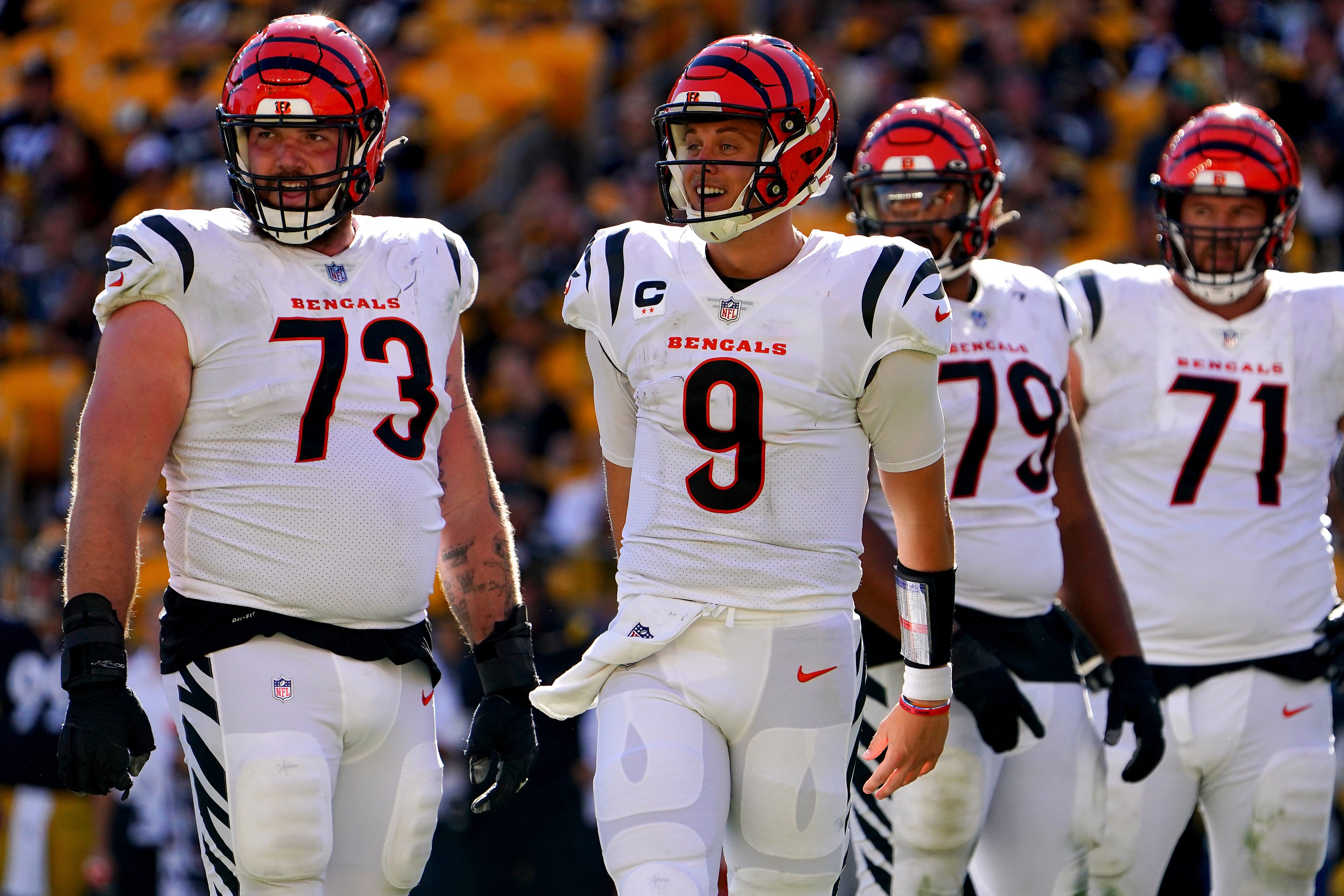 It was a very good week for those of you who followed the office pool picks. If you did, you would have connected on 12 of 16 selections and would have likely been in the running for the weekly prize if there is one. Congrats, but the job is far from over. We want to continue to produce weeks like we had last week, and I have been hard at work since the Sunday night game between the Packers and Niners ended. Let's have a stellar Week 4. Good luck.
Doc's Sports offers NFL expert picks for every game on our NFL predictions page.
Week 4 Picks Against the Spread
Cincinnati Bengals -7.5 over Jacksonville Jaguars: I hate laying this many points with any team, especially the Bengals, but the Jaguars have shown me nothing that would make me think they can cover this spread on the road. I'll take Joe Burrow and a half-decent defense over Trevor Lawrence and his cast of misfits.
Tennessee Titans -7.5 over New York Jets: See above for explanation. How can you bet the Jets right now? They've scored 0 touchdowns over the last two games, and the Titans have put it all together for two solid wins in a row. Lay the points here.
Buffalo Bills -16 over Houston Texans: Sometimes you just get lucky and get to bet against the worst teams in the league in three consecutive games. The Texans stink. And while this is a huge spread, the Bills should be able to put up 40+ points, which would mean they need to hold the Texans to around 17 points in order to cover. I say they do that.
New Orleans Saints -7.5 over New York Giants: The Giants had Washington and Atlanta on the ropes in the last two weeks and lost both games. Now they face a Saints team that is playing at home and is coming off a solid win. The Giants' defense isn't very good, and the Saints should easily cover this spread.
Kansas City Chiefs -7.5 over Philadelphia Eagles: The Eagles laid a big fat egg on Monday Night Football against the Cowboys and now have to try and contain a Chiefs' team that is off a loss in a game where they didn't really play well on both sides of the ball. Chiefs roll the Eagles in a bounce-back game.
Dallas Cowboys -4.5 over Carolina Panthers: This game would have been a doozy to watch if McCaffrey was in the lineup. The loss of McCaffrey changes the complexion of the Panthers, and we believe the Cowboys are a team that is on the rise with the emergence of a solid defense and a running attack that was M.I.A. the first two weeks.
Minnesota Vikings +2 over Cleveland Browns: I haven't been impressed with the Browns through the first three weeks of the season despite them being 1-2. They've beaten up on two really poor teams, while the Vikings showed a good response last week against the Seahawks. I'll take Cousins over Mayfield in this one in hopes of him catching fire.
Indianapolis Colts +2 over Miami Dolphins: Both teams are coming off losses in last week's games, but I'll take the Colts' defense and run game over anything the Dolphins have to offer with a backup quarterback. The Colts need to get in the win column sooner than later, and Wentz needs to step up in a big way in this spot.

Detroit Lions +3 over Chicago Bears: If you bet on this game, you need some help. But really, the Lions are a good bad team. They've lost two close games of the three. The Bears just stink. The offense is once again bad, and I'll take Goff over Fields in this contest.
Atlanta Falcons +1.5 over Washington Football Team: Similar to the above, both teams are not very good. Give me Matt Ryan over Taylor Heinicke in this contest. The Birds are also at home, which will help them get back to .500.
Los Angeles Rams -5 over Arizona Cardinals: Both teams have been about equal on offense, but it's the Rams' defense that will win it for them in this contest. Look, I like the Cardinals and they are a good team, but they can't stop anyone from scoring. The Rams are my Super Bowl favorites and should be able to pull away late with a few key stops.
Seattle Seahawks +2.5 over San Francisco 49ers: Both teams are coming off a loss, but I'll take Russell Wilson over Jimmy G any day of the week. The Seahawks need to be better on defense, and they have been solid with the exception of last week's game. This is a big division showdown, and I believe the Seahawks are the better all-around team.
Green Bay Packers -6.5 over Pittsburgh Steelers: The Steelers' offense is a mess right now. The QB is old and battered, the running game is non-existent, and the receivers don't help the cause much. The Packers should get a big win here on their home field, and I have no issues laying less than a touchdown with them.
Baltimore Ravens +1 over Denver Broncos: When this line opened, I was shocked. The Broncos are 3-0, but they've beaten the Giants, Jags and Jets – teams that are a combined 0-9. The Ravens are a good team, they should haven't played a full 60 minutes yet. Give me Lamar Jackson over Teddy Bridgewater.
Tampa Bay Buccaneers -7 over New England Patriots: There is absolutely no way Tom Brady is going back to New England and losing this game. He will throw at least three touchdowns in this contest, and the Bucs defense will step up in a big way to aid his efforts in getting this emotional win. Lay the points. Don't think twice.
Los Angeles Chargers -3.5 over Las Vegas Raiders: Both teams are coming off big wins in Week 3, but I'll take Justin Herbert and the better defense in this contest over Derek Carr and the Raiders' defense. Herbert showed poise beyond his years last week, and we expect him to build on that in this game and get a big win over another division foe.
Get NFL picks on every single game, or if you want our very best bet premium picks by the experts, sign up for your free $60 account with a guarantee.