NFL Power Rankings Week 16
by Robert Ferringo - 12/22/2021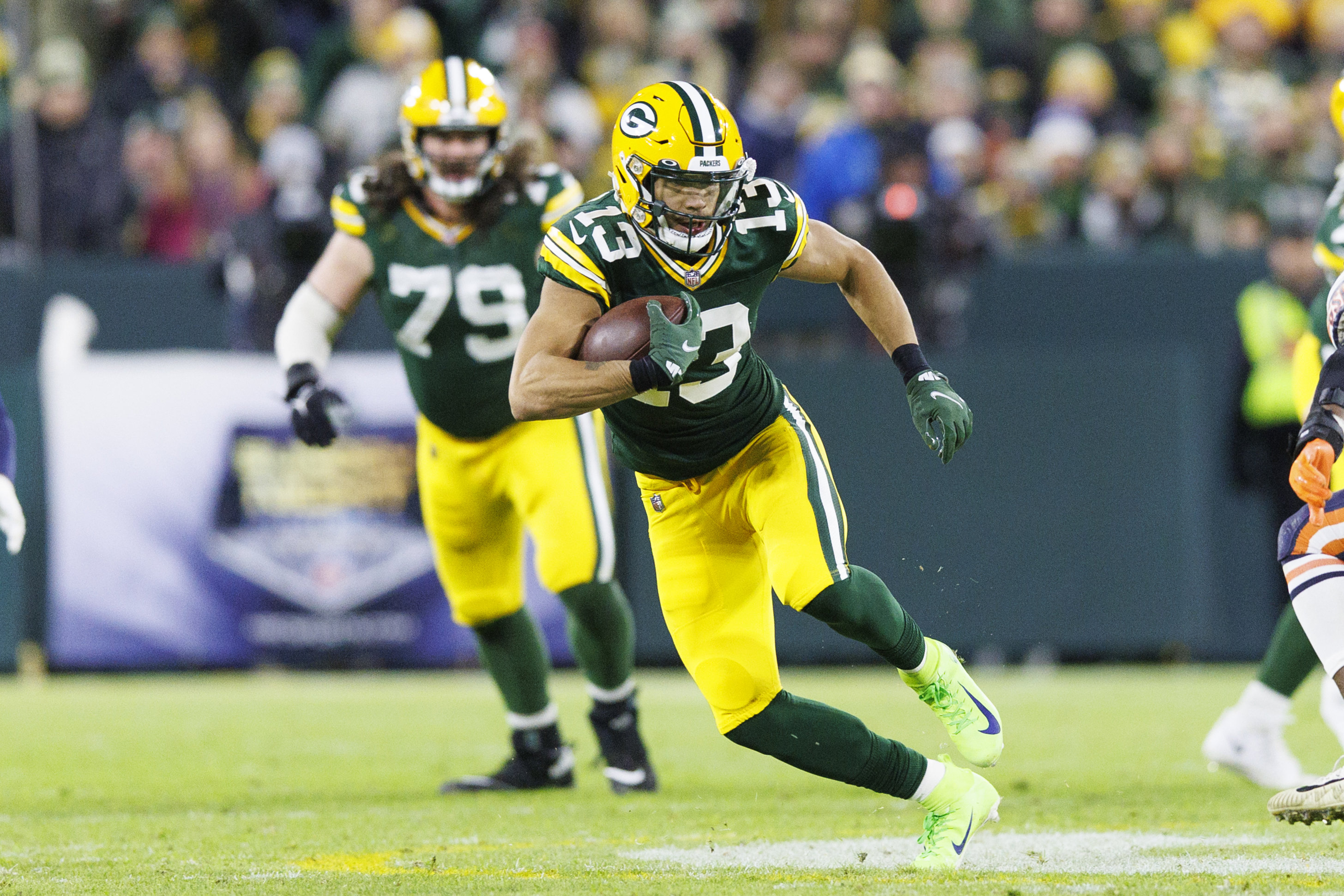 Well, this is a mess.
The next three weeks of the NFL regular season are going to be a debacle. COVID is wreaking havoc across the country (again). And if the last week is any indication, the NFL decision makers are ill-equipped to handle it.
Last week's decisions to reschedule games was both arbitrary and completely unfair. Yes, I'm biased because two of my biggest bets of the week were on Philadelphia and Las Vegas, and I had both wagers – placed Thursday – nullified because of the reschedule. If the Eagles and Raiders had played at their appointed times, they both would've won by at least three touchdowns and that would've been money in my pocket.
Instead, the NFL decided to reschedule the games – something they said in the offseason that they would not do and something that they did not do for Denver last year when their entire quarterback room was ruled out. That not only put the Raiders and Eagles at a competitive disadvantage for last week's games, but now both teams are at a disadvantage this week because they must play on short rest.
Why should teams that don't have COVID outbreaks be penalized because their opponents do? It's unfortunate. It sucks. But them's the breaks.
Regardless, the next three weeks is going to be a $#it show, with players ruled out at the last minute and likely more 11th hour schedule alterations. I guess the good news is that we – fans, bettors, etc. – are all in the same boat.
Let's just hope it can stay afloat for a little while longer.
Doc's Sports offers NFL expert picks for every game on our NFL predictions page.
Here is Doc's Sports NFL Power Rankings:
1. Green Bay Packers (11-3) – Joe Barry needs to rethink his approach to protecting a two-touchdown lead. Green Bay may find itself nursing a two-score cushion at some point in the postseason. And if they do, I hope Barry does a better job of applying pressure on defense rather than playing a "prevent" like he did against Baltimore, which almost cost the Packers a game.
2. Kansas City Chiefs (10-4) – Here we go again. After last week's brilliant win over the Chargers in one of the best games of the year, Kansas City's momentum has not been completely blunted by a COVID outbreak. Travis Kelce, Tyreek Hill and several others are on the reserve list this week, and I don't see how this doesn't get worse before it gets better for this group.
3. Tampa Bay Buccaneers (10-4) – Last weekend's big winner in the NFL was clearly Antonio Brown. Chris Godwin is out for the year, Mike Evans is hurt, and the Bucs got shutout in a grim preview of life without their three best receivers. It just goes to show that people with talent can be horrible human beings and repeatedly get chances.
4. Arizona Cardinals (10-4) – I'm not going to crush Arizona for getting tripped up in Detroit last week. I think the cross-country flight, the early kickoff, the short week and some other situational things were clearly working against the Cardinals. That said, if Arizona loses this week, that will be three straight L's, and all the ghosts of last year's collapse are going to creep into this locker room.
5. New England Patriots (9-5) – New England finally had its seven-game SU and ATS winning streak snapped. But now they get to retreat to the friendly confines of Foxboro for a rematch with Buffalo. The favorite is just 1-5 ATS in this series, and the home team is a woeful 7-19 ATS in the last 26 meetings.
6. Los Angeles Rams (10-4) – Cooper Kupp should be the president of the United States, the president of the United Nations, and pretty much the president of the world.
7. Indianapolis Colts (8-6) – The Colts mauled the Patriots last Saturday, dominating in the trenches on both sides of the ball to run their record to 7-3 SU and ATS in their last 10 games. Now they have a chance to bully an emotionally fragile Arizona team in a key nonconference affair this week.
8. Dallas Cowboys (10-4) – Why is everyone hating on this team? The Cowboys are actually good, legitimately good, for one of the few times in the last 20 years. Yet despite being 11-3 ATS and genuinely fun and easy to root for, I feel like this team – unlike most of the overrated messes of the past two decades – is getting constantly criticized by the bobblehead media lately. If they keep on winning and covering, they are cool by me.
9. Buffalo Bills (8-6) – How many gamblers went through the same experience I did on Buffalo's final drive against Carolina? Facing a third-and-two from inside the Carolina 15-yard line, the Bills eschewed a chip shot field goal that would've put them up 13 – and covered the spread – with two minutes left. My rage at Sean McDermott quickly turned to elation, though, as a brilliant play call by Buffalo led to an easy 14-yard touchdown pass to beat the number. Such are the highs and lows of NFL betting.
10. Tennessee Titans (9-5) – This week's game against San Francisco is what Mike Vrabel lives for. Tennessee is a home underdog, on a short week, against a perceived better opponent. The Titans are 5-2 ATS in their last seven games as an underdog, though, and the 49ers better be ready for Tennessee's chippiness and physicality.
11. Cincinnati Bengals (8-6) – You would be forgiven for not knowing that Evan McPherson is the name of Cincinnati's kicker. However, you should know his name, because this guy has kicked nine field goals of 50 yards or longer this season. That's insane!
12. Baltimore Ravens (8-6) – So it looks like Mr. Analytics, John Harbaugh, is full of it. He has scoffed at people questioning his game management – particularly last week's mess against the Browns – but then threw up on himself in his loss to the Packers. I'm not talking about the failed two-point conversion; that was the right call. But anyone with an ounce of football analytics background knows that if you are down 14 points and you score a touchdown, you go for two. Harbaugh didn't! Because when it comes down to it, he is just guessing and blaming any call that doesn't work out on "analytics".
13. San Francisco 49ers (8-6) – George Kittle is a grown-ass man. He has made an incredible difference to the 49ers offense since his return from injury and is really setting the tone for the whole team. Kittle has 33 targets and 28 receptions for 425 yards and three touchdowns in his last three games.
14. Los Angeles Chargers (8-6) – I know it is just a game against Houston, but I think the Chargers have something to prove this weekend. Not only do they need this win to improve their place in the AFC playoff picture, but I want to see if this team has the balls to go out and absolutely annihilate an overmatched opponent. The Chargers are 6-2 ATS on the road and 5-2 ATS after a loss. But just 1-5 ATS against AFC opponents.
15. Cleveland Browns (7-7) – The Browns are going to have to pick themselves up off the mat after Monday night's heartbreaking loss. They have a short turnaround – playing this Saturday after Monday's game – and a trip up to Green Bay waiting for them. Merry Christmas. The Browns are 15-35 ATS in their last 50 games against a team that is over .500.
16. Philadelphia Eagles (7-7) – The Eagles are the first team since the 1985 Bears to rush for 175 or more yards in seven straight games. Philadelphia is 5-2 straight up in those games.
17. Miami Dolphins (7-7) – The bad news is that the Dolphins have routinely wilted under the Monday night lights, going 2-8 ATS in their last 10 games on Monday Night Football. The good news is that Miami has thrived in the underdog role, going 21-8 ATS the last 29 times that they have been catching the points.
18. Pittsburgh Steelers (7-6-1) – I don't know about you, but I am absolutely grabbing the points early in the week with the Steelers. Several key Chiefs are already on the COVID list, but Pittsburgh is still catching around 8 or 9 points. This team is always great as an underdog (13-6 ATS as a road dog), and this line is going to drop at some point.
19. Minnesota Vikings (7-7) – The Vikings need Adam Thielen back. He's missed three straight games, and Minnesota will need him if they have any intention of upsetting the Rams this week. The Vikings are 20-6 ATS as a home underdog, and here is another chance for them to show that they deserve a playoff spot by beating a fellow playoff-caliber team.
20. New Orleans Saints (7-7) – If this team can maintain the level of physicality that they have played with over the last two weeks, then they are going to be an absolute handful down the stretch and I could see them making a Colts-like charge in the NFC. The Saints are just 2-5 ATS as a favorite and 1-5 ATS on Monday Night Football.
21. Denver Broncos (7-7) – That was a pretty scary moment when Teddy Bridgewater got crushed and was motionless on the ground. I honestly thought the guy was paralyzed. Fortunately, it was just a concussion, but there is no way he is playing this week against the Raiders. Drew Lock showed once again how awful he was in relief last week, and this is all bad news for Denver's playoff hopes.
22. Washington Football Team (6-8) – There is no telling what Washington's motivation level is going to be like this week on the road against the Cowboys. They have to scrape themselves off the mat and hit the bricks on a short week and face a team that really dominated them for three quarters just two weeks ago. Washington is on a 5-1 ATS run, and WFT is 10-4 ATS in its last 14 games in Dallas.
23. Las Vegas Raiders (7-7) – Does this team have one last charge in them? The showed a lot of grit coming from behind in Cleveland after getting screwed over by the NFL brass (again) with the reschedule. Now they are facing the Lock-led Broncos in what is essentially an elimination game this Sunday. The Raiders are 1-6 ATS in their last seven games.
24. Atlanta Falcons (6-8) – One of the worst beats of the week last week – and I know it because I was victimized – was anyone that had the 'over' in the Atlanta-San Francisco game. The Falcons generated just 10 points out of five red zone trips and were stopped on downs inside the 10-yard-line three times. Closing total: 48.0. Final score: 31-13 (44 total points). Just unreal.
25. Seattle Seahawks (5-9) – The Seahawks absolutely got screwed on Tuesday night, with 10 of Los Angeles' points in the 20-10 contest coming directly because of terrible calls by the officials. The non-pass interference call against DeeJay Davis was egregious and was a dagger through the heart of anyone that had money on Seattle.
26. Carolina Panthers (5-9) – I'm not entirely sure how all of this is Matt Rhule's fault? They don't have a quarterback, running back or any reliable receivers on this team. Cam Newton has now lost 12 straight starts for Carolina, and his interception last week was comically bad.
27. Chicago Bears (4-10) – Nick Foles is a veteran quarterback that knew Matt Nagy's system, had the trust of the players in the locker room, and has had high-level NFL success. The fact that he isn't Chicago's starting quarterback, and that Justin Fields isn't on the bench learning, is a failure of leadership from Matt Nagy. And for that right there he deserves to be fired. Have fun as Houston's OC next year.
28. New York Giants (4-10) – The Giants have had Philadelphia's number lately, including a sloppy 13-7 win over the Eagles earlier this season. New York is 5-1 ATS in their last six against Philadelphia, and they are 4-0 ATS in their last four trips to the City of Brotherly Love. The underdog is also 5-1 ATS in this series.
29. Detroit Lions (2-11-1) – The Lions have a shot this week in Atlanta. The Falcons are on the ropes. And Detroit is a team that plays hard every week. They have embraced the spoiler role and must be feeling good after tripping up Arizona last week. I expect them to be a very spry underdog this week in the ATL.
30. New York Jets (3-11) – That's the second time in the last month I felt like the Jets outplayed Miami for almost three-quarters of the game only to eventually lose. A glass-half-full approach would be to say that New York isn't as far away as the two teams' records suggest.
31. Houston Texans (3-11) – The Texans are just 7-20 ATS after a win against the spread. I wouldn't put too much stock in their win over the Jaguars last week. And with 10 potential starters on the COVID list, this team could be ripe to get blown out this weekend.
32. Jacksonville Jaguars (2-12) – Remember, you heard it here first: Trevor Lawrence sucks. Everyone in the bobblehead media has just embraced the logic that Lawrence is a can't-miss prospect. But he's been terrible this year. Awful. He makes very simple, basic things look very difficult. And there hasn't been a simple game this year where I've watched Lawrence and though, "OK, I see it." Right now, this guy looks a lot more like David Carr or Mark Sanchez than he does Justin Herbert. Lawrence is getting a pass because of the Urban Meyer mess. But I don't think he deserves it. And four years from now, when people are saying, "No one saw this coming," I want you to remember that someone floated the idea that Lawrence sucks well before it was an established fact.
Robert Ferringo has been one of the best football handicappers in the country and for a full decade from 2010-2019 he banked over +$40,000 in football profit. Robert has produced four of five winning seasons (and 8 of 11) and has produced an amazing 55 of 85 winning football months over the past 13 years. Robert has 9 of 11 winning NFL preseasons and he is at nearly 60 percent winners over his last 1,000 totals picks. Also, Robert's proprietary KING College Football Betting System is back and Robert expects a MONSTER football season. Robert is looking for another winning football year and wants more profit this fall. SIGN UP HERE TODAY AND TAKE ADVANTAGE OF OUR 3-FOR-1 FOOTBALL SPECIALS!
Get NFL picks on every single game, or if you want our very best bet premium picks by the experts, sign up for your free $60 account with a guarantee.