New York Jets Fans Can Win WynnBET Sportsbook Incentive
by Dave Schwab - 9/21/2022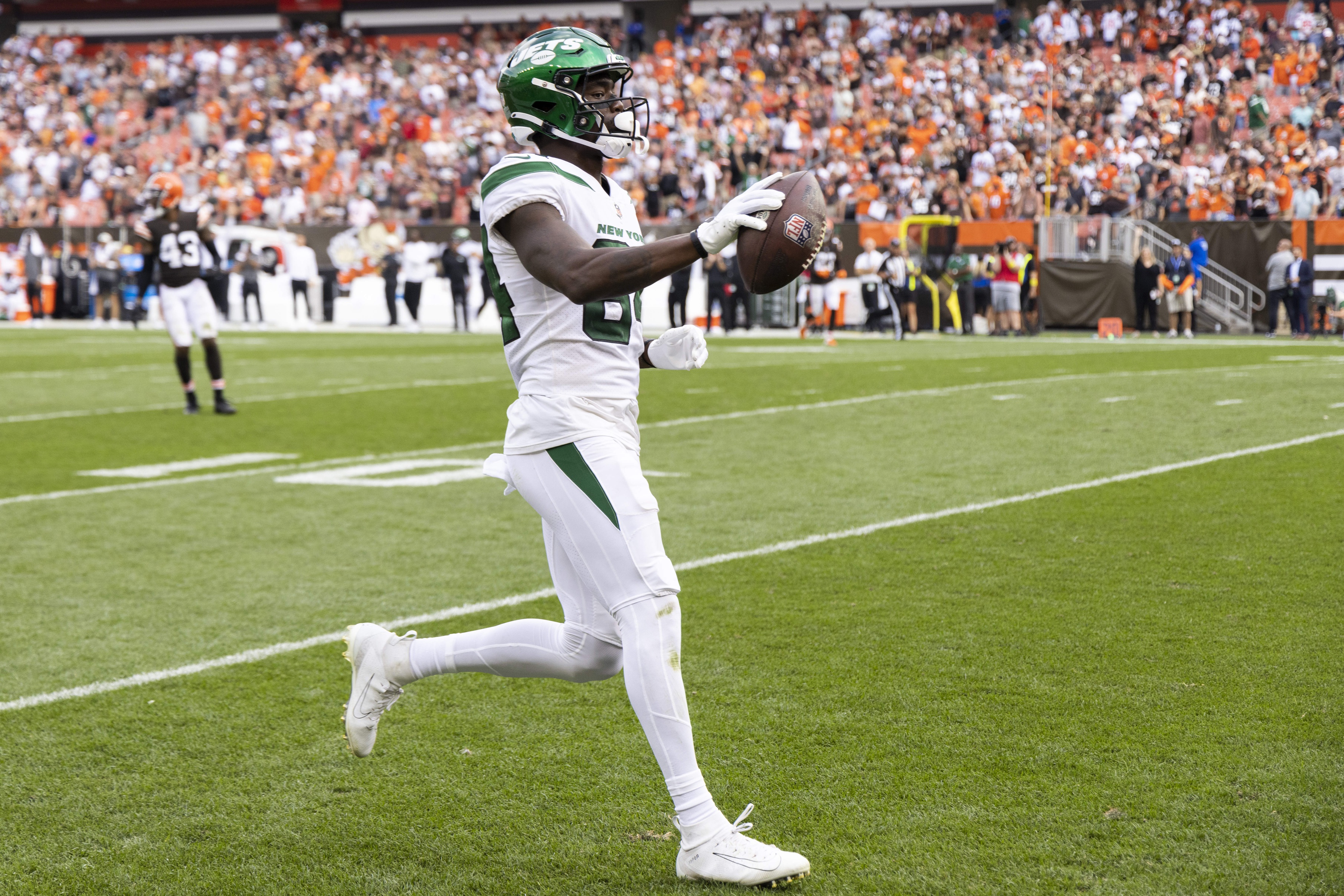 New York Jets fans can view the team in style on Oct. 9 while visiting the Miami Dolphins at MetLife Stadium. WynnBET Sportsbook is offering an incentive to win tickets to the WynnBET Green Room and watch the game.
Doc's Sports offers NFL expert picks for every game on our NFL predictions page.
The WynnBET promotion is featured in both the WynnBET NY and WynnBET NJ sportsbook. The special incentive covers the Nov. 6 game with the Buffalo Bills, Nov. 27 with the Chicago Bears and Dec. 18 with the Detroit Lions.
While advertised in the WynnBET Sportsbook, casino players who bet $100 or more will earn the reward. The initial promotional period runs from Sept. 19 threw Oct. 2. Eligible customers can draw two tickets for the Dolphins-Jets game.
The maximum entries earned is 10 for each drawing. Entrants must be 21 or older and physically located in New York and New Jersey.
WynnBET Green Room Incentive
Along with WynnBET Sportsbook's partnership with the New York Jets, there is an agreement for the Green Room at MetLife Stadium. The Green Room is luxury with style while entertaining WynnBET Sportsbook customers.
The Green Room at MetLife Stadium offers the best of both worlds when trying to reach the WynnBET sports bettors and the casino players. A few New York Jets fans are basically both sports bettors and casino players. Giving the crowd the opportunity to watch the team is an important aspect.
WynnBET Green Room at MetLife Stadium is one of the ways to promote the partnership with the New York Jets. Wynn Resorts always looks at opportunities to gather up experiences for its customers. The New York Jets have a world of experiences in MetLife Stadium and the WynnBET Green Room is one of the best.
WynnBET Sportsbook Promotional Venues
WynnBET has offered similar incentives tied into a $100 wager. Casino patrons who bet $100 or more were eligible to win a two-night stay at Wynn Las Vegas and two rounds of golf at Wynn Golf Club. It was offered during major PGA Tour events.
The sportsbook and casino work well together to promote Wynn Resorts. WynnBET is a perfect gathering spot to offer incentives whether it is the PGA or the NFL.
WynnBET Sportsbook Mobile Betting
WynnBET mobile sportsbook is legal in Arizona, Colorado, Indiana, Louisiana, Michigan, New Jersey, New York, Tennessee and Virginia. Future WynnBET mobile apps are planned for Maryland, Nebraska and Ohio.
WynnBET New Jersey and New York mobile sports betting apps feature a promotion of the unique deal to combine the New York Jets and a MetLife Stadium football game between the Miami Dolphins or the Buffalo Bills.
Get NFL picks on every single game, or if you want our very best bet premium picks by the experts, sign up for your free $60 account with a guarantee.