NFL Confidence Pool Picks Week 2
by Jeremy Martin - 9/13/2022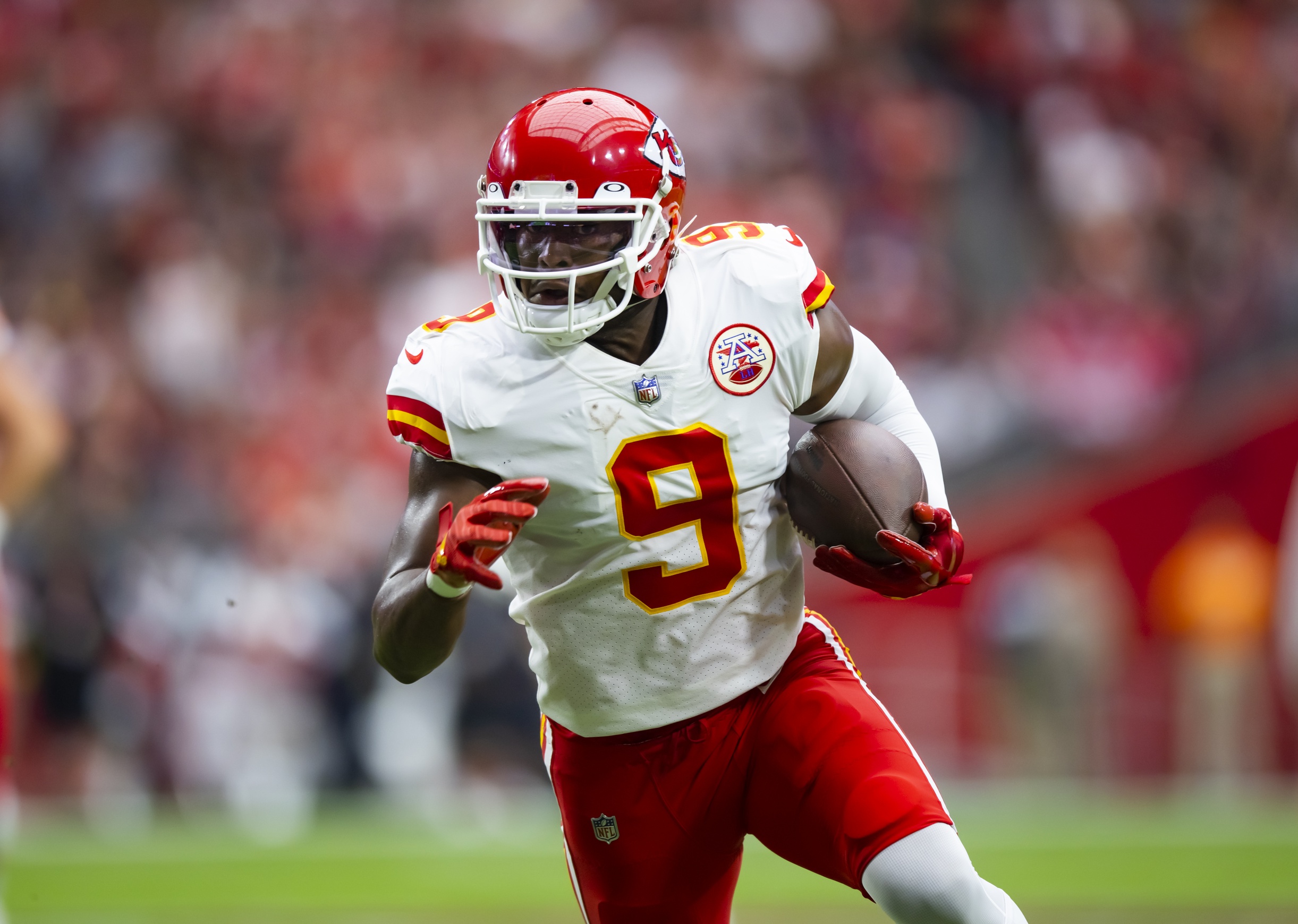 What a crazy Week 1 that was! There were six upsets, counting the tie between Indianapolis and Houston, and it could have been much worse as some big favorites struggled to win close games.
We stated in our Week 1 NFL confidence pool picks article that we would play things conservatively, and that was obviously not the best strategy for Week 1. It's still only Week 2 and there is absolutely no reason to panic yet. We did pick correct upset picks in Week 1 with Cleveland, Minnesota and Pittsburgh, so we aren't too far from the right track. We scored 85 points in Week 1 and look to do even better for Week 2.
Week 2 has many more big favorites than did Week 1. We have five double-digit favorites on the board this week, while the biggest spread in Week 1 was 7.5. Four out of those five double-digit favorites for Week 2 lost outright in Week 1. I would avoid laying the points on almost all those favorites, but I am not predicting upsets for any of those games outright, although I think a few of these big dogs will cover.
Without further hesitation, here are our Week 2 NFL confidence pool picks. As a reminder, these will be ranked from strongest to weakest. All picks are straight up and don't involve the point spread, so these picks can be valuable for NFL Survivor Pools as well.
Doc's Sports offers NFL expert picks for every game on our NFL predictions page.
No. 1 (worth 16 points) – Denver over Houston – Houston played a great game in Week 1 to earn the tie at home vs. Indianapolis. Denver lost in Seattle in one of the biggest upsets of the week. They were the better team on Monday, but they made some crucial errors. This is one of the big favorites we are considering betting for the week as we see this one as a potential blowout.
No. 2 – (worth 15 points) LA Rams over Atlanta – The Rams looked unprepared and were steamrolled by Buffalo in the NFL season opener on Thursday. They have had extra time to prepare for this matchup because of the early game. We don't see the defending champs dropping to 0-2, and they will be ready for the Falcons.
No. 3 – (worth 14 points) Cincinnati over Dallas – Dallas is a mess. Dak Prescott is out for a considerable amount of time, and this roster has more holes than Swiss cheese. We are big believers in the Super Bowl hangover for the losing club, and we think the Bengals will face their share of struggles this season. However, this looks like a very winnable game.
No. 4 – (worth 13 points) Cleveland over NY Jets – The Browns looked just OK in Week 1 but scored the road win at Carolina. They go to 2-0 on the season on Sunday against a Jets team that delivered the worst Week 1 performance.
No. 5 – (worth 12 points) Green Bay over Chicago – Green Bay looked lousy in their Week 1 loss to Minnesota. They are playing another divisional matchup here but taking a big step down in class. Not to mention that this is the home opener, and Aaron Rodgers now has a game in hand to get acquainted with new players on offense.
No. 6 – (worth 11 points) Buffalo over Tennessee – We don't want any part of laying the points in this matchup as Tennessee always plays Buffalo tough, and the Titans aren't as bad as they looked in Week 1. We think that the Bills will win, but Tennessee will keep it within double digits.
No. 7 – (worth 10 points) Indianapolis over Jacksonville – The Colts showed Week 1 that they probably aren't a contender this season as they struggled against a Houston team some predicted to be the worst in the league. This is team that should challenge for a playoff spot, and they should be able to pick up a win in their consecutive road matchup to start the season.
No. 8 – (worth 9 points) Kansas City over LA Chargers – The Chiefs looked like the best team in the NFL in Week 1 with their blowout win on the road in Arizona. Patrick Mahomes seems to thrive on disrespect, and he looks like a man on a mission in 2022 after many pundits predicted Chiefs struggles. We think they win a close one in the home opener at Arrowhead.
No. 9 – (worth 8 points) NY Giants over Carolina – The Giants gutted out a Week 1 upset in in Tennessee. Now they have a chance to go to 2-0, and we think they do it with a strong running game in the home opener.
No. 10 – (worth 7 points) Las Vegas Raiders over Arizona – Arizona has some problems. And after their Week 1 performance, it's easy to think this squad was possibly overhyped coming into the season. With the AFC West likely being the toughest division in football, the teams need to win these types of games this season. We expect that to happen on Sunday.
No. 11 – (worth 6 points) Minnesota over Philadelphia – Both of these squads looked great Week 1 – the Eagles dominated the Lions more than the final score might indicate. We think the Vikings superior QB and weapons on offense will be the difference here.
No. 12 – (worth 5 points) New Orleans over Tampa Bay – Tampa Bay had one of the easiest Week 1 games, as the Cowboys didn't put up any sort of fight. They will face a much tougher test Week 2 on the road, and we think this one has a great chance for an upset.
No. 13 – (worth 4 points) Washington over Detroit – We didn't like what we saw from the Detroit defense in Week 1. This team is going to struggle to win games unless they can score 30+ to keep up with the opposing offenses.
No. 14 – (worth 3 points) San Francisco over Seattle – The Niners have a championship-worthy roster, but poor QB play might keep this team from the postseason. Seattle will play with a lot of heart this season despite a limited roster. But we don't see them pulling the second big upset in consecutive weeks.
No. 15 – (worth 2 points) Miami over Baltimore – We think the Dolphins will be pretty good this season, and we think they have the great chance for the upset here to move to 2-0.
No. 16 – (worth 1 point) Pittsburgh over New England – Just going with the home team in what should be a coin flip type game.
Get NFL picks on every single game, or if you want our very best bet premium picks by the experts, sign up for your free $60 account with a guarantee.