Best NFL Teaser Bets Week 11: Basic Strategy Teasers
by Mike Allen - 11/14/2023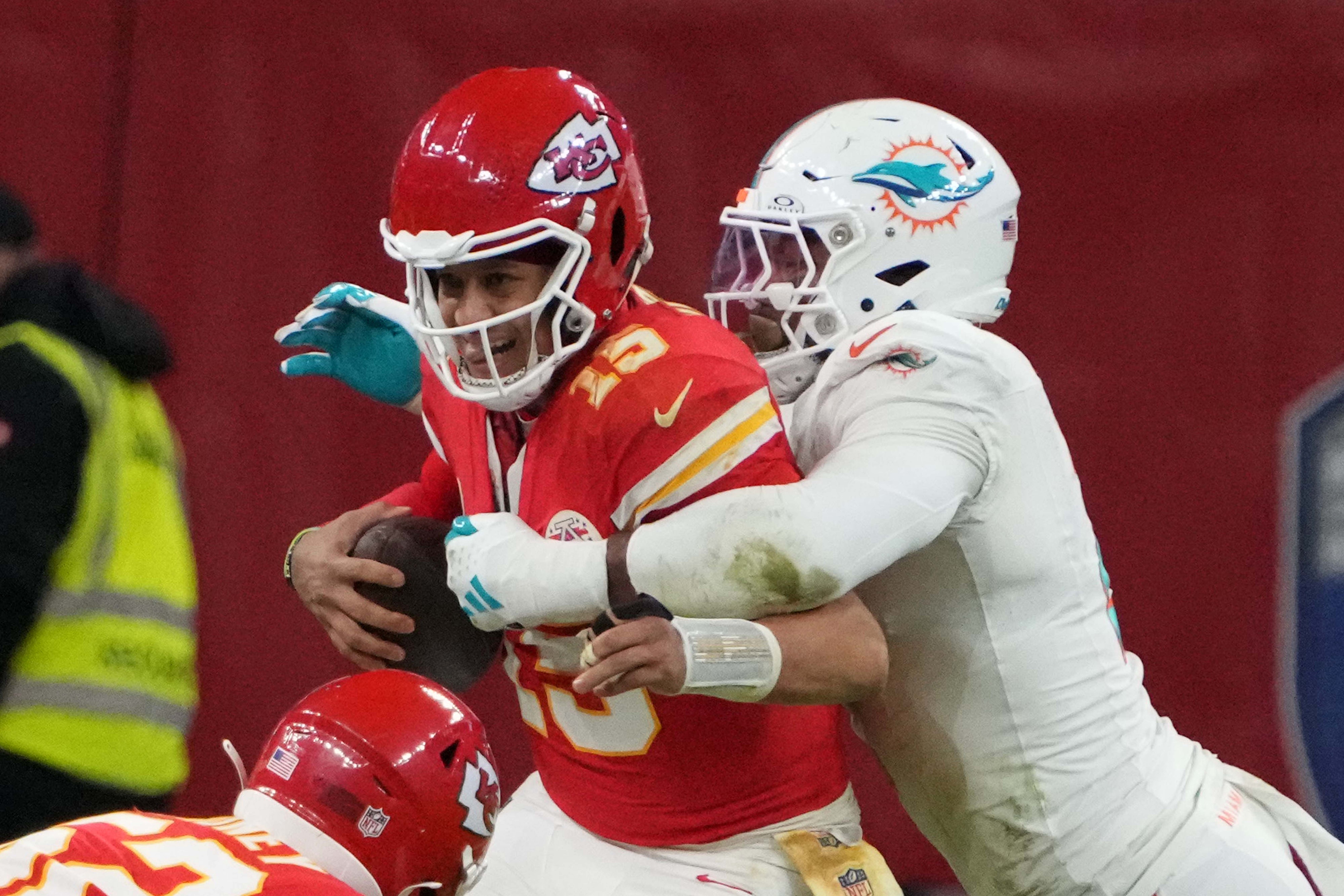 The first half of the 2023 NFL regular season is now behind us. The usual suspects are sitting atop their respective divisions. I don't think there are too many big surprises thus far.
The Kansas City Chiefs are an under team this year. That isn't a giant shock to me, though, because they have slowly been improving on the defensive side of the ball for years now.
The Philadelphia Eagles are also leading their division and eying a #1 seed in the playoffs. They are currently the betting favorites to finish the season with the best record in the NFC.
My projections for the Denver Broncos and Russell Wilson, in particular, to exceed expectations this season are beginning to look far better than they did early on. If you haven't seen his touchdown pass to Courtland Sutton from Monday Night Football against the Bills, look it up! That was the best throw and catch of the year in the NFL, in my opinion.
Speaking of my opinion, we started hot this year with our teaser bets, and after a brief cooling, it's time to heat up once more.
Doc's Sports offers NFL expert picks for every game on our NFL predictions page.
What is a Teaser?
A teaser bet is a type of parlay bet where the bettor can manipulate the betting line by adding points to either team or even the point total, should they please. You can tease teams from 4 points up to 10 points, or more, in most sportsbooks.
There are so many different options. On the surface, it seems like a cheat code. Think of all the times you have lost by the hook or just a couple of points on your bet or parlay. The payout is lessened, of course, but this can still be a very profitable strategy.
If this is new to you, this many options can be overwhelming at first. It's almost as if we would need some sort of basic strategy to simplify the teasing process.
What is a Basic Strategy Teaser?
Thankfully for us humans, geniuses sometimes come along with their superior mathematical and analytical brains and solve a problem for the bettors and handicappers.
A man by the name of Stanford Wong wrote a book called Sharp Sports Betting, and in this excellent book, he outlined many strategies to win in sports betting, as you might imagine.
The most famous and successful of these was the basic strategy teaser. First, it must only be two teams, and it needs to be an NFL game. A low point total is preferable but not necessary.
Next, you want to make sure you tease your team through the key numbers of 3 and 7. The former is the most common point differential in the league by far, and the latter is the second most common margin of victory. These are also always 6-point teasers.
To tease a betting favorite down, look for betting odds of (-7.5) to (-8.5), and after you tease them, they will be a favorite of only (-2.5) to (-1.5).
To tease a betting underdog up, look for betting odds of (+1.5) to (+2.5), and tease them up through those key numbers to dogs of (+7.5) to (+8.5).
Potential Basic Strategy Teaser Games
For the first time this season, we only have two games for which we can use the basic strategy teaser.
It hasn't been fewer than 4-5 options all year.
Philadelphia Eagles (+2.5) at Kansas City Chiefs (-2.5)
Wow, the NFL set this one up nicely. That is as close to a midseason Super Bowl as we can get. Both teams are coming off of a bye and playing in primetime. It will be on Monday Night Football.
Some money has come in on Philly here to get the number down to 2.5. Was that on purpose, because much larger chunks of cash can now flood in on the home team on the right side of the key number?
Time will tell, but for us, it's great! If it was still at 3, we couldn't use the basic strategy to tease it. Now we can, and I like it a lot. I believe this game is going to play out incredibly close. Give me the Philadelphia Eagles at (+8.5).
Minnesota Vikings (+2.5) at Denver Broncos (-2.5)
One game is not enough, though, to make our teaser bet. We have to be honest with ourselves here and not just make a bet because we don't have any other options.
As the week progresses, we might see some other games come into our range to tease, but be careful. On gameday this past Sunday, there were 0 games with points spreads we could use.
ESPN has the Vikings to win this game 59% of the time. I know their analytics can be screwy sometimes, but it's not a bad sign when we only need them to lose by 8 points or fewer.
I wasn't surprised by Josh Dobbs' immediate success in Minnesota. He kept the Arizona Cardinals in a lot of games he wasn't supposed to. The guy moves around so well. He has a strong arm.
The weapons are there for him. I would bet Minnesota straight up in this game. The total is fairly low at 43.5. That's a good look as well because our 6 extra points count for more.
Basic Strategy Teaser Prediction
Minnesota Vikings (+8.5) and Philadelphia Eagles (+8.5)
Get NFL picks on every single game, or if you want our very best bet premium picks by the experts, sign up for your free $60 account with a guarantee.