Where will Aaron Rodgers Play Next Season? Odds and Expert Predictions
by Sean Barnard - 2/15/2023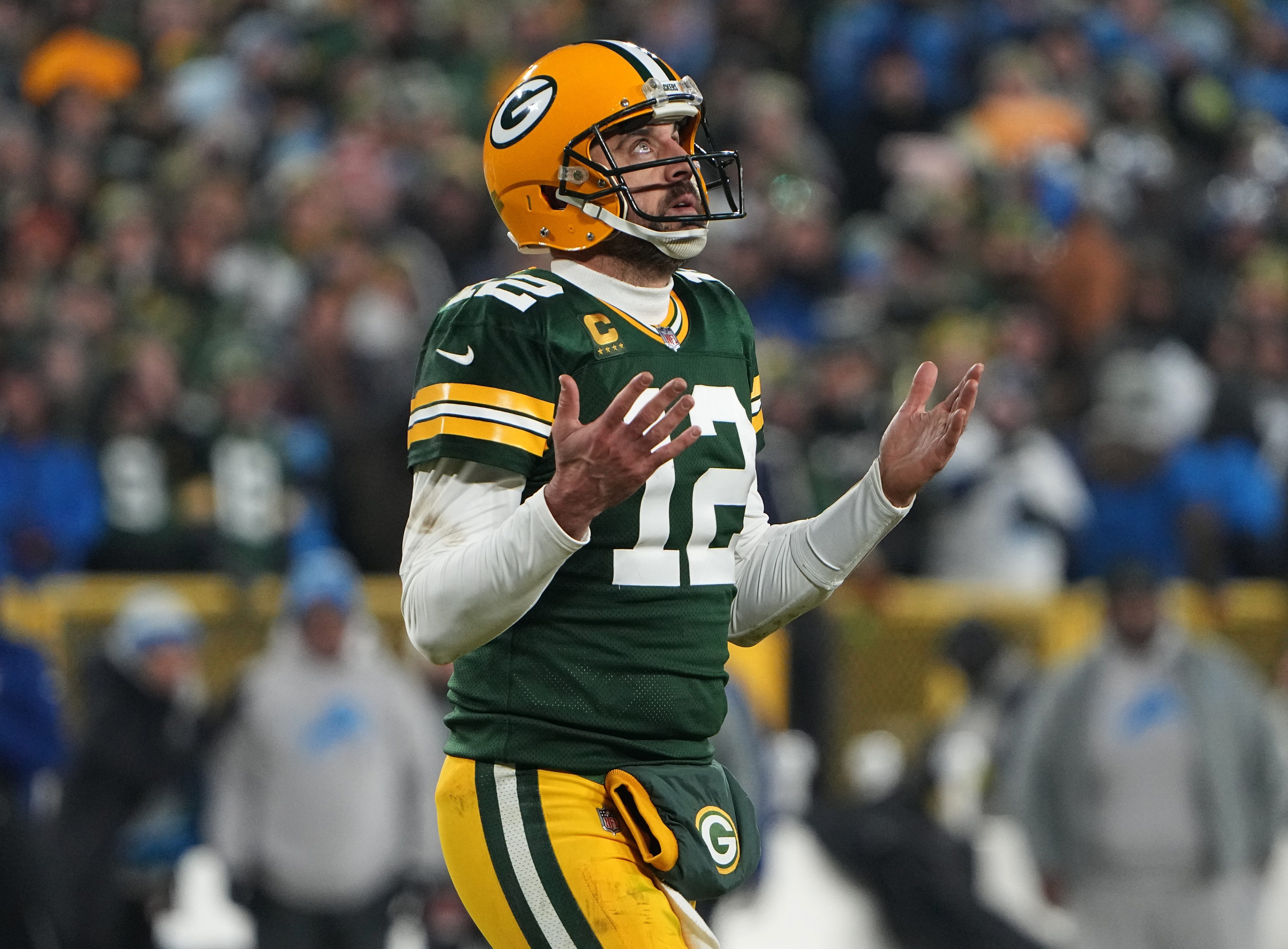 Few players have captured the media's attention (for better or worse) than Aaron Rodgers. The 10-time Pro Bowl quarterback has seemingly made his career decision a key storyline of the offseason in each of the past few seasons. This year is no different. And after a frustrating 8-9 record on the season, with Jordan Love continuing to overlook Rodgers' shoulder, it is fair to wonder if a location change is in the cards. It also should be noted that Rodgers signed an extension last offseason and will be under contract with the Packers until after the 2026 season. This means it will take the Packers' cooperation to get the Super Bowl champ to a new destination.
His isolation retreat in which he will soul search and look for his conclusion for next season cannot last forever, and here is a look at where Rodgers is most likely to take snaps under center next season if he does leave Green Bay.
Doc's Sports offers NFL expert picks for every game on our NFL predictions page.
Raiders -300
On the opposite side of the quarterback carousel is Derek Carr. The former Raiders quarterback officially became a free agent after being released after starting all but three games since 2014 for the franchise. Rodgers' long-time running mate Davante Adams, who connected on 68 touchdowns thrown by Rodgers, is lining up out wide.
While it would take some notable draft capital and cap space, it is possible for Las Vegas to make the deal. Raiders owner Mark Davis is not afraid to swing for the fences. And with a roster ready to compete, the stars could align for Las Vegas. With the Super Bowl champs in their division, and some huge ground to makeup, it will take a swing for the fences for the Raiders to contend… and Rodgers may just be that guy.
Jets +200
The Jets have been in the market for a quarterback for just about the entire 21st century. However, these are not the lowly Jets they once were. Last year, New York ranked fourth in the NFL in points and yards allowed while giving up the fewest passing touchdowns across the entire league. The Zach Wilson experiment seems to have worn out its welcome quickly, with him being relegated to a bench role in favor of Mike White last season.
Reports have already surfaced of the Jets checking in with the Packers about Rodgers' availability, and owner Woody Johnson noted the teams' desire to add a veteran quarterback due to his belief it is their perceived missing piece. The Jets also brought in former Broncos head coach Nathaniel Hackett, who served as the Packers' offensive coordinator and worked with Rodgers in the past. The framework has been established for Rodgers to come in and succeed, and the Jets cannot be counted out of this race.
Buccaneers +1400
While Rodgers' future is still uncertain, Tom Brady elected to ride off into the sunset and call it a career…hopefully for real this time. This leaves Tampa Bay with just Blaine Gabbert and 2021 second-round pick Kyle Trask as the two remaining quarterbacks on the roster. Tampa Bay is also coming off a somewhat disappointing year -- going just 8-9 and being bounced from the first round of the playoffs. However, the franchise is just two years removed from winning the Super Bowl and is looking to get back.
If Brady can choose Tampa Bay to ride off into the sunset, why can't Rodgers? For one, it will take much more capital to land Rodgers as opposed to Brady's decision to join in free agency. Tampa Bay's cap space is already limited, and there are a number of important free agents to re-sign. It would require veterans like Mike Evans, Shaquil Garrett, and Ali Marper to restructure their deals. However, one would expect them to find a way if it is possible, and the franchise has proven to be willing to sacrifice the future for the present already.
49ers +1600
It was painful to watch the 49ers get knocked out of the playoffs due to their lack of quarterback play. Significant injuries to three starting quarterbacks are enough to sink any team, and this proved to be the case in San Francisco with Brock Purdy unable to throw the ball after suffering a torn UCL in the NFC Championship. The question now is what their future quarterback plans are. Rodgers' availability could surely be a factor that could certainly change things. The franchise already has an elite defense in place and has made it to the Conference Championship or Super Bowl in three of the past four years. Adding Rodgers would be a true all-in move and one where there is reasonable evidence it could be worth it.
While the opinion of Jordan Love within the Packers organization matters in this outlook, having Trey Lance and Purdy could give the 49ers a leg up in trade negotiations. San Francisco also has more cap room than most of these possible destinations. However, they do not possess a first or second-round pick in the 2023 draft, which Green Bay will likely desire in return. The 49ers will be more willing to take on Rodgers and further risk the future knowing that their long-term quarterback option will be groomed behind Rodgers -- whether this is Lance or Purdy.
Other Odds:
Patriots: +2000
Titans: +2000
Colts: +2500
Commanders: +2500
Panthers: +2500
Giants: +4000
Falcons: +5000
Saints: +5000
Texans: +5000
The Pick:
49ers: +1600
This is much more of a toss-up than the -300 odds for the Raiders indicate. In all likelihood, Rodgers will be suiting up for the Packers next season, which would make this wager a push. However, if the Packers and Rodgers do decide it is time to move on, it will come down to what team wants him most.
Give the edge to the 49ers in this department as it makes the most sense for them to risk the future. They are firmly in the mix to contend now, and adding Rodgers could grow them into the true favorites. Neither Purdy nor Lance is quite ready to ascend to the true superstar starting role, but this should be expected to change within the next few years. Having Rodgers bridge this gap could extend San Francisco's championship window by a major margin. Rodgers grew up in the Bay area as a 49ers fan. It would give him a chance to return home to finish the remainder of his career and put both franchises in a better spot moving forward and may be best for all parties.
Get NFL picks on every single game, or if you want our very best bet premium picks by the experts, sign up for your free $60 account with a guarantee.