NFL Longest Winning Streak Predictions: Odds and Totals for 2023
by Mike Allen - 8/18/2023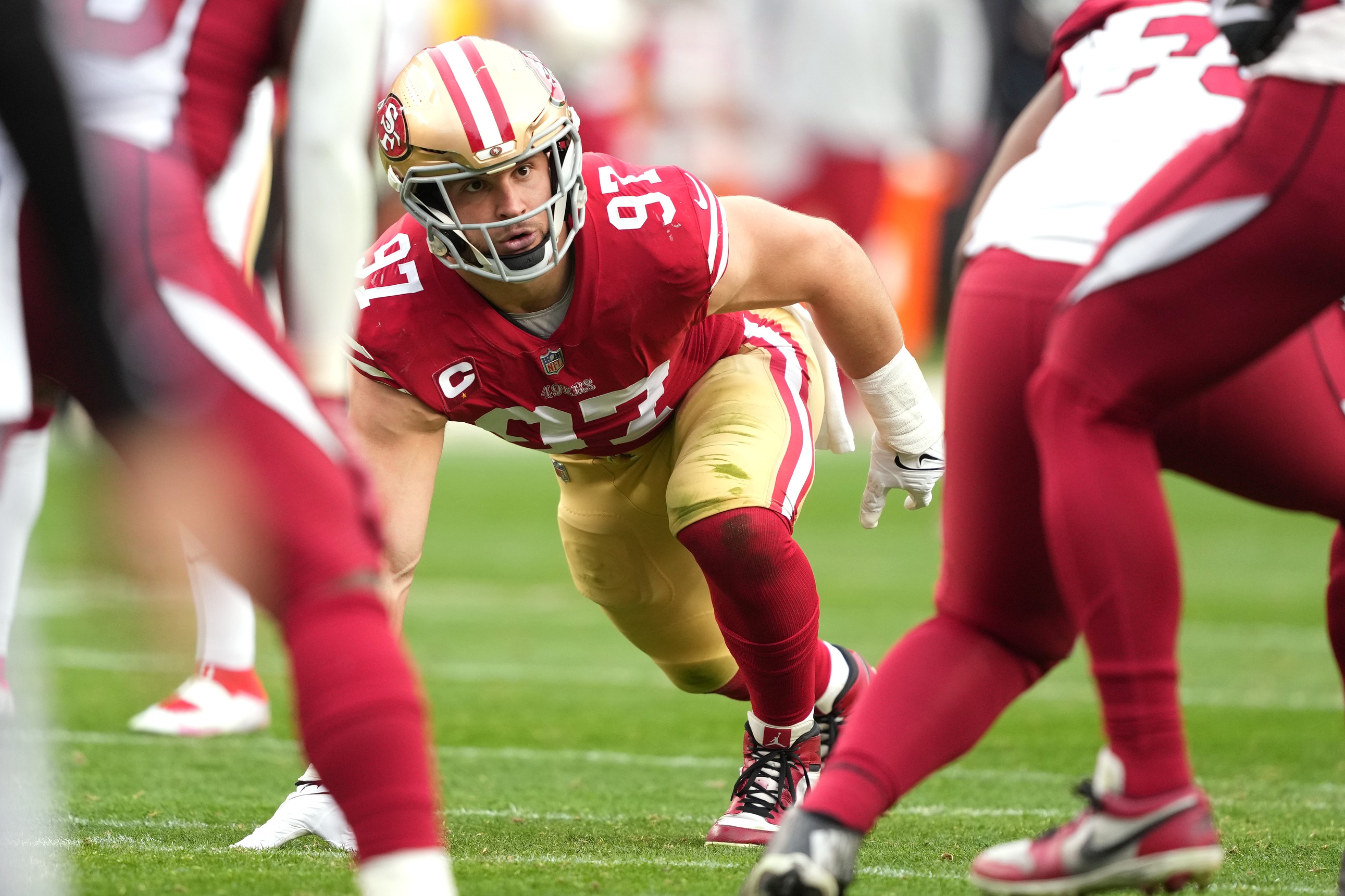 We are not short on futures and prop bets for the upcoming 2023 NFL season. The betting odds we want to cover today are over/under odds for the longest winning streak for a particular NFL team.
For example, the Baltimore Ravens have affordable betting odds of only (-140) to go on a winning streak longer than 3.5 games. I realize this sounds plausible. It looks like the A-side, but we must look at who the Ravens will be playing throughout the year and when.
Examining a team's schedule is paramount for this kind of prop bet. The Ravens have a fairly consistent ebb and flow of games against good teams and squads projected to be slightly below average.
We are looking at an NFL teams' schedule for chunks of very winnable games.
Instead of sending you guys on a solo mission to analyze 32 different NFL teams, particularly their 17-game schedules, we invite you to continue this read. We have already selected the best bets available.
Doc's Sports offers NFL expert picks for every game on our NFL predictions page.
Best Bets
San Francisco 49ers Longest Winning Streak
Over 4 Wins: +100
Under 4 Wins: -130
The San Francisco 49ers are the only NFL team with betting odds on the exact number. This, of course, is a good thing. If the Niners' longest winning streak is five or more games, we win our bet on the over.
If the best they can do all year is string together four consecutive victories, then our wager will be a push, and our money returned. That isn't the only reason I like San Francisco in this spot, though.
We are getting even money if we bet the over. This bet is really growing on me. Their schedule has a couple different chunks of games against teams projected to be weak in 2023. Many of the other teams' schedules I looked at have more frequent tests throughout the year.
If the Niners can win four or five games in a row in 2023, it will most likely be very early in the season. They start the year with four winnable games in which they will be betting favorites.
Week 5 is the big one, though. They have to play the Dallas Cowboys. Fortunately for them, the game will be played in NorCal.
I dig the even odds here on the Niners to win more than four in a row. If you want more action at the beginning of the season, in particular, bet them to start the season 5-0 as well for (+475)!
Pick: San Francisco 49ers Longest Winning Streak Over 4 Wins
Buffalo Bills Longest Winning Streak
Over 4.5 Wins: +125
Under 4.5 Wins: -150
The Buffalo Bills have a semi-difficult game to start the 2023 season when they travel to New York to play the Jets on Monday Night Football. That's okay, though. It's the first game of the year. So, if they lose, we aren't killing any streak.
Over the following two weeks, the Bills should cruise to wins against Las Vegas Raiders and Washington Commanders. After that, though, it gets dicey opposite the Miami Dolphins, Jacksonville Jaguars, and the New York Giants. All three of those games, though, will be played in front of the Bills Mafia.
The end of the season is rough for Buffalo, but I like their chances over the first 11 games. Seven of those games will be played at home. Only two of these opponents finished better than .500 last year, and they were each only 9-8. Both of these games will be played at home as well.
Five is a lot of NFL contests to win in a row, but the Bills have the talent. More importantly, Buffalo has the friendly schedule to get it done.
Pick: Buffalo Bills Longest Winning Streak Over 4.5 Wins
In Conclusion
I would like to get a smaller number on consecutive wins and bet the Detroit Lions to go over the 3.5 for their longest winning streak.
The Lions caught a lot of people off guard at the end of 2022. Their schedule also has too many peaks and valleys of projected strength, though.
If the Bills and Niners are at least as good as they were a year ago, I like our chances to hit one or two of our bets.
Get NFL picks on every single game, or if you want our very best bet premium picks by the experts, sign up for your free $60 account with a guarantee.