2017 Expert NFL Divisional Round Odds with Free Picks and Predictions Against the Spread
by Chris Vasile - 1/11/2017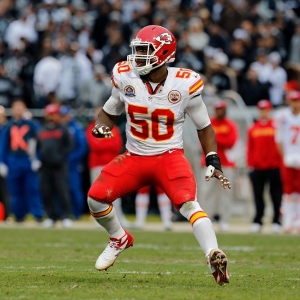 In a year where almost everyone complained about the quality of product the NFL was giving us on a weekly basis, Wild-Card Weekend followed suit and delivered some pretty lame and boring football. You could argue that Oakland and Miami were already eliminated before kick off since they were both forced to start very bad quarterbacks. However, Detroit and New York had no such excuse. Both teams had their starting QBs in the lineup and both underperformed immensely. The Lions' high-powered, gun-slinging offense was held to a measly six points, and the Giants essentially couldn't catch a cold. Several first half drops set the tone for the final 45 minutes.
In my opinion, the decision to party in Miami early in the week and dance around shirtless during pregame warmups, like attention-seeking bozos, cost New York the season. I get the fact that the Giants are a relatively young team on offense, but where is the leadership? Manning and/or coach McAdoo should have never let that happen.
Thankfully, the NFL gives us another four games this weekend to watch and criticize. I do expect a better product this week than last since we have finally weeded out the pretenders.
Each team taking part in the Divisional Round has both strengths and weaknesses that can be exploited. Starting in the NFC, the Dallas Cowboys have the toughest matchup of the week , trying to contain Aaron Rodgers and a hot Packers' offense. The Cowboys have a secondary that can be exploited, so it will be a challenge for the Cowboys to slow the Pack down. Atlanta and Seattle have opposite strengths, which makes the game a must-watch. The Seahawks prefer to win games with their defense, while the Falcons have no defense to speak of but an offense that averaged 33.8 points per game. In the AFC, the Kansas City Chiefs will be looking for revenge against the Pittsburgh Steelers, who beat them 43-14 in October. The Chiefs offense is definitely not as high-powered as the Steelers' is, but if Ben Roethlisberger's ankle is less than 100 percent it's going to be tough to get anything going on offense in the freezing cold temperatures expected at Arrowhead. And lastly, let's not pretend the Texans have any shot at beating the Patriots. The spread is 16.5 for a reason . Football fans will still watch this game, but if you have to go out Saturday night then don't worry, you won't miss much.
I am going to break down each Divisional Round game culminating with a pick against the spread and the total.


Seattle Seahawks @ Atlanta Falcons(-4.5), 51.5
The Seattle Seahawks come into Atlanta on the heels of a pretty straightforward win in the wild-card game against the Detroit Lions. They led from start to finish and always looked in control and aware that they had a more important game on deck. They had virtually no run game to speak of before last week, but Thomas Rawls went off for 161 yards and one touchdown on 27 carries. Russell Wilson helped the cause by completing 23-of-30 pass attempts for 224 yards and two touchdowns. The defense was able to keep Matthew Stafford from having a big game as he threw for just 205 yards with no touchdowns.
That's the good news. The bad news is now they must face the best offense in the league, on the road, in a noisy and hostile environment. The Seahawks can take solace in the fact that they already went into the Georgia Dome and escaped with a win, but we all know the regular season and playoffs are two different creatures. Matt Ryan will be looking to solidify his MVP case and finally get a big playoff win under his belt. He has started five playoffs games prior to this one and is just 1-4 straight up. The big knock on Ryan is that he just can't get the job done in crunch time under high pressure. This version of the Falcons is the best team Ryan has ever had around him, and the pressure can be taken off his shoulders and placed on his plethora of offensive weapons. The Falcons have a solid running game and a passing attack that can beat you in a hurry. The total is currently at 51.5 points, which means Las Vegas expect a higher-scoring game, which is what the Falcons would want.
Pick: Atlanta -4.5, "Over" 51.5 -110. This line is courtesy of 5Dimes
Houston Texans @ New England Patriots(-16), 44.5
I spent about half an hour trying to come up with ways to make this paragraph more than a few lines regarding how much of a beatdown this is going to be. I couldn't. Heck, nobody can. The Houston Texans are not a good football team. Brock Osweiler is a liability at quarterback, and against a half-decent defense with solid coaching he will be made to look foolish. Against a below-average Oakland defense, Osweiler didn't really do much. His stat line read 14/25, 168 yards and one touchdown. In the second half, he, like most of the Texans' offense, was virtually non-existent. Had any other QB been under center for the Raiders, the Texans would be on vacation instead of preparing for New England.
The only thing Texans fans can cling their hope to is the defense. They are as quick and as opportunistic as any defense in the league. They cover sideline to sideline and rarely give up the big play. Unfortunately, New England is the best at exploiting their opponent's weakness, so I fully expect the Brady/Belichick combo to have several new wrinkles up their sleeves. The Patriots have too many weapons offensively for the Texans to handle, and I expect them to put up at least 30 points. The point spread will ultimately come down to which Osweiler will show up, and if recent performances are any indication then it will be the bad version.
Pick: Patriots -16, "over" 44.5. -110 This line is courtesy of Bookmaker
Pittsburgh Steelers @ Kansas City Chiefs (-1.5), 44
The Steelers' journey to their seventh Lombardi Trophy started in fine fashion, with a 30-12 win over the hapless Miami Dolphins. Two first-quarter touchdowns by Antonio Brown put the game to bed after just 15 minutes of action. They will have a much tougher test against a Kansas City defense that is ranked seventh in the league in points allowed (19.4). The Chiefs defense will need to summon every ounce of energy and discipline to stop Brown, Le'Veon Bell and Ben Roethlisberger from producing like we know they can. Bell has been a man on a mission over his last seven games, rushing for 1,002 yards and eight touchdowns - an average of 143 yards per game. He should be able to continue that pace since he will be going up against the 26th-ranked rushing defense. Offensively speaking, these two teams are on opposite ends of the spectrum. Pittsburgh ranks in the top half of the league in all major categories, while the Chiefs are in the bottom half. The one thing KC has going for them in this game is that they will be rested and playing in front of their home crowd. The Chiefs went 6-2 at home, while the Steelers went 5-3 on the road, with wins against Buffalo, Cleveland and Indianapolis. Not exactly tough places to play. However, I expect the Steelers to win this game and advance to the AFC Championship game against the Patriots.
Pick: Steelers ML (+113) "under" 44, -105. This line is courtesy of 5Dimes
Green Bay Packers @ Dallas Cowboys (-4.5), 52
America's favorite/most-hated teams square off in what is sure to be an entertaining game for several reasons. Starting with the Packers, the offense is humming along and Aaron Rodgers is playing out of his mind right now. He has thrown for more than 300 yards and four touchdowns in three straight games. His receiving corps of Randall Cobb, Davante Adams, and Jordy Nelson have been playing well but come into this game banged up. Nelson is likely out with fractured ribs and Cobb is dealing with an ankle injury that has plagued him for the last few weeks. Rodgers has found chemistry with tight end Jared Cook, so he could be in for a big game should the receiving corps falter.
The Cowboys, on the other hand, are rested and come into this game with a rookie QB and RB leading the offense. Dak Prescott had a tremendous regular season under center and will be looking to prove he can get it done in crunch time. His teammate, Ezekiel Elliott (my choice for ROY), also put up tremendous regular-season numbers but will now have to make it count for something. He will be going up against the eighth-ranked rushing defense, which could be disaster. If Dallas can't run the ball effectively then I believe that will put too much pressure on Prescott to make up for, thus leaving him vulnerable to sacks and turnovers. I love the Cowboys narrative this year, but I have to go with experience in this game. Give me the Packers on the money line.
Pick: Packers ML +185, "over" 52 -110. This line is courtesy of Bookmaker
Doc's Sports has been successfully handicapping the NFL for years - more than four decades in the business - and wants to give new clients a chance to try our service for free. Click here for the hassle-free sign up and get $60 in free NFL picks today .