NFL Week 1 Highlights
by Trevor Whenham - 9/4/2009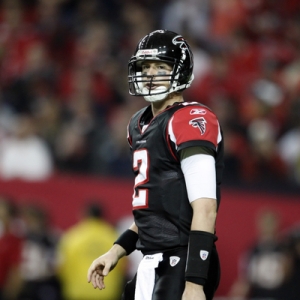 We are now just days away from the start of the NFL season. After the long, dry football-less stretch of time known as the spring and summer any real, meaningful game will be welcome. Some of the games are obviously going to be better than others, though. As I look over the schedule and week 1 NFL odds - because I'd rather do that than watch a second of the Week 4 preseason games - there are seven games that jump out to me as being particularly interesting (odds are from Bodog):

Tennessee Titans (+5.5) at Pittsburgh Steelers - The Titans and the Steelers are coming off of good years. Unexpectedly good in the case of Tennessee. Now we have to see how these two teams rebound from those seasons. There are reasons to be optimistic about both teams, and reasons to be uneasy. Ben Roethlisberger has some minor injury questions and a lingerig legal issue that could be a distraction. Kerry Collins is just getting old, and he'll continue to be challenged by Vince Young. These teams are both known primarily for their defense, so it will be a good early season measuring stick for both teams. We'll have a better sense of the state of both the AFC North and the AFC South after seeing how these two squads come out of the gate.

Miami Dolphins (+4) at Atlanta Falcons - No two teams were bigger surprises last year. Now we have to see if either team can capture lightning in a bottle again this year. Both teams have made improvements in key positions over the offseason, but both have quarterbacks that will have to prove that their surprisingly solid seasons last year are sustainable if the teams want to succeed. In terms of storylines these teams couldn't be a better match to start the season.

Minnesota Vikings (-3) at Cleveland Browns - Everyone will want to watch this game to see how Brett Favre does. As sick as I am of him and his whole act I have to admit that I'll be watching it as well. Like him or hate him he is good theater. He's also at the helm of a team that could be very good, so this will be a chance to see if they can flex their muscles against an outmatched team. Unless something unexpected happens then this will also be a chance to see Brady Quinn finally assume his place at the helm of the Browns. That could be ugly or it could be impressive, but it will certainly be interesting.

Detroit Lions (+13) at New Orleans Saints - The Saints have been remarkably potent on offense in the preseason, so hopes are again high for Drew Brees and his unit. The Lions are likely to throw a rookie quarterback to, well, the lions. That's always worth checking out, but that is especially the case when the team he is being given the reins of is coming off the worst season in the history of the league. There have been some lofty NFL season win totals predictions for the Lions this year - six or more in some eyes. Before they can do that, though, they need to win at least one. I'm not at all convinced that this is a winnable game for them, but a win here will at least give their downtrodden fans reason for a glimmer of hope.

Washington Redskins (+6.5) at New York Giants - NFC East showdowns are almost always interesting these days, and I don't see any reason why this should be any different. The teams don't particularly like each other, so there are lots of opportunities for drama. The Redskins also come into the season with a whole lot to prove. They have had a painful preseason, their quarterback picture looks bleak, and there seems to be more than a fair chance that they will again underachieve like we have gotten so used to seeing them do. This game is a chance for them to raise their estimation in the eyes of many - a tough task on the road in an unfriendly stadium.

Chicago Bears (+3.5) at Green Bay Packers - A classic NFC North battle that will be more interesting this year than it has been in a while. Jay Cutler brings offensive excitement to Chicago for the first time since Jim McMahon was there committing fashion crimes. The Packers have easily been the best team in the league in the preseason, and they hope to carry that momentum into the regular season. The NFC North looks to be the toughest, most competitive division in the league this year, so this game will give the winner a much-needed early advantage. The ball should be flying all over Lambeau field in this one.

San Diego Chargers (-9) at Oakland Raiders - This is the biggest possible mismatch. The Chargers look to be the class of the AFC West, and they have probably the highest expectations that they have faced in recent years. They have all the pieces to be quite good, but they have had those for a long while now and have yet to fully capitalize. The window is likely closing soon, so people will be watching close to see if they can finally do what they should - and if Norv Turner can finally prove he can coach. The Raiders are the opposite extreme. They are the least talented team in the league, and their preseason has been a full-fledged three-ring circus. They have issues all over the field, especially at quarterback. They are a train wreck, and there is a chance that they will be really bad. This game could be fun to watch, but only because it could be so laughably lopsided.