NFL Betting Midseason Awards
by Trevor Whenham - 11/9/2010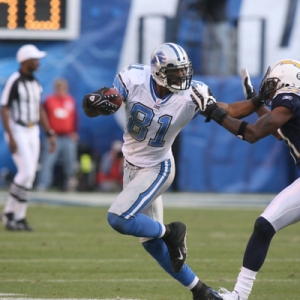 We are past the halfway point of the NFL season - all but four teams have played eight games, and those four have played nine. It's a good time, then, to take stock of what we have seen so far, and which teams have been surprising, exciting, or disappointing from a betting perspective. Here, then, are the 2010 Halfway NFL Betting Awards:
Coach most in need of firing - You might have said that that Wade Phillips would have topped this list until he was fired earlier this week. He's a real factor here, and Mike Singletary and Norv Turner need some attention to, but none of those guys hold a candle to the clear winner here - Cincinnati's Marvin Lewis. For years now I have been saying that Lewis is the worst coach in all of football - from peewee on up. This year he is doing more than ever to prove just how right I am.
It's not just that the Bengals are a brutal 2-6 and totally irrelevant already. It's that Lewis can turn any great player into an average one, and an average one into a disaster. He is terrible, and Cincinnati will never matter as long as he is there. Luckily for the residents of the Queen City this latest display of incompetence should be his last stand.
Biggest betting surprise - Detroit Lions. The Lions still aren't a good team - they are 2-6 - but they are a heck of a lot better than they have been and they are clearly moving in the right direction. More importantly, they are obviously doing much better than people think they are - they are a league-best 7-1 ATS. Last year they were dead last in the entire league against the spread at 4-10-2 ATS, so this really is a remarkable turnaround. They have covered their last five games, so they are showing no signs of slowing down, either.
Biggest betting disappointment - Dallas Cowboys. A team that was supposed to be a serious NFC contender - one with the potential to play in the Super Bowl at home - are a brutal 1-7 both straight up and ATS. They weren't amazing against the spread last year, but at 9-7 ATS they were profitable, and in the top quarter of the league. Given the talent they have the degree of incompetence and lack of caring that they have shown is so incomprehensible it should be impossible.
Most interesting trend - Redemption. We talked about the Lions already, but they aren't the only bad team performing well against the spread this year. The Rams are the second best betting team in the league at 6-2 ATS. Oakland is fourth at 6-3 ATS. Kansas City and Tampa Bay are tied for fifth at 5-3 ATS. All four of those teams are much better than they were last year, and better than they were expected to be.
Best reason for public bettors to be happy - The 'over' is on fire. The public loves to bet the 'over' in most situations. That means that they are having a good year with betting NFL totals so far. There are 20 teams in the league that have gone 'over' more than they have gone 'under' - in other words, they are profitable on the season on the 'over'. Just six teams are profitable on the 'under'.

Hardest team to figure out - Seattle Seahawks. Pete Carroll's squad can't seem to figure out what kind of team they want to be. They won their first game handily, easily covering the spread since they were home underdogs. Then they got blown out in the second week and missed covering by a mile. Game 3 was a solid cover. Week 4 was a blowout loss as favorites. They lost their first two on the road, but in Week 5 they won and covered a road game. The covered again in their sixth game. A streak, right? Of course not - they were blown out in their last two. A dart board is the best tool for handicapping this squad.
The feisty losers - Buffalo Bills. Buffalo has a shot at tying Detroit's 0-16 record for futility. They have every reason to give up, but they certainly haven't yet. They are 2-0-1 ATS in their last three after starting out 1-4 ATS in their first five. They have lost each of these last three by just a field goal. In recent weeks this team certainly isn't performing for bettors like the worst team in the league.
The most inevitable results - Houston Texans. Last year Houston was a popular pick to break through an make some noise. They were a perfectly average 7-7-2 ATS, and 9-7 overall. This year they were a popular choice to break through. They were 4-4 overall and 3-5 ATS. The Texans are better than any team at looking like they have massive potential and then totally failing to deliver on it while at the same time avoiding to be really lousy.