NFL Office Pool Picks - Week 2
by Trevor Whenham - 9/14/2010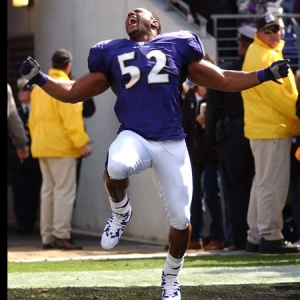 That was a very strange first week of the NFL. Every time you think you have the league figured out it throws you some curve balls. I felt strongly that San Francisco was the best team in their division by a long way and that Seattle was in for a very long year. Oops. I thought Dallas was going to fly out of the gate. Oops. I thought Oakland was going to turn over a new leaf and give respectability a try. Oops. I bought into the hype around Atlanta and Indy - at least to an extent. Oops. I thought Norv Turner might finally perform in September. Okay - I should have known better with that one. There was a lot of strangeness in the opening week, but that's all what makes the NFL so great. That being said, hopefully this week goes a bit more according to plan:
Baltimore at Cincinnati - Baltimore was more impressive than their one-point win indicates on Monday night. The Bengals were worse than their score suggests - garbage time salvaged things slightly. Only one of these teams is a legitimate contender in my eyes, and it sure isn't Cincinnati. They will never be for real as long as Marvin Lewis is in charge. Take the Ravens.
Miami at Minnesota - The Vikings are solid favorites here but I suggest going out on a limb and taking the Dolphins. The Vikings look like a very fragile team right now and if the offense is pressured it could be in trouble. Miami is going to be able to pressure them. Call this my upset special. Take the Dolphins.
Chicago at Dallas - I have no idea what happened to the Cowboys but I can only assume that it will get better from here. The Bears, on the other hand, were brutal and needed the help of the world's stupidest rule to get a win over lowly Detroit - and the Lions' backup QB. Dallas had better win.
Philadelphia at Detroit - I don't know who Philadelphia is going to start at QB. That concerns me. If Stafford were starting for Detroit I'd take a risk on them. He's out, though, so I can't back them. Take the Eagles.
Arizona at Atlanta - I'll be brief on this one. Arizona has some problems, and it will take some time to grow into them offensively. Atlanta was lousy in their opener, but I'll give them a mulligan given the defense they were facing. Atlanta should win this one handily.
Kansas City at Cleveland - Kansas City will have to manage their emotions after the huge win over the Chargers on Monday. They'll also have to get better play from Matt Cassel - he was absolutely brutal. Luckily, they play the most hopeless team in the league. Take the Chiefs.
Buffalo at Green Bay - Green Bay looked good and will only get better. Buffalo looked pretty underwhelming and there isn't a whole lot of upside. Green Bay, at home, should roll in this one.
Pittsburgh at Tennessee - I am torn in this one. I was concerned about Pittsburgh's quarterbacking - and I still am. Their defense was very good, though. I'm nervous about Tennessee's depth on both sides of the ball, and I haven't changed my mind; they only beat Oakland. I'll take Pittsburgh but there are certainly other games I will feel better about.
Tampa Bay at Carolina - Tampa Bay started things off well, posting a comeback against Cleveland. Josh Freeman looked solid, too, and he grew into himself. Matt Moore, on the other hand, didn't impress. Still, Carolina is the deeper team and they are a bit more experienced as well. Take the Panthers.
St. Louis at Oakland - So, do you take the team that will be lousy but was surprisingly solid in their opener or the team that should be decent but was surprisingly bad in their opener? This is going to be a tough place for Sam Bradford to play and I have to assume that Oakland will play closer to their potential. Take the Raiders.
Seattle at Denver - I'll give Seattle real credit - they were impressive on both sides of the ball when I thought that they would be terrible. Still, I can't trust them. Denver has issues, but I like that Kyle Orton has been given the keys and doesn't have to share with Tebow. Take the Broncos.
Houston at Washington - My initial feeling with this game is that the Texans should handle it fairly easily. My only hesitation is that I don't really know how to interpret what the Redskins did on Sunday. They beat a good team, but they also benefited from some horrific coaching decisions for the Cowboys. I don't buy into them. Take the Texans.
Jacksonville at San Diego - I hate Norv Turner. His team is clearly the better one here and they should be able to win this one at home in their sleep. But Turner makes my head hurt because he is so lousy at the start of the year (and the end, for that matter). I'll take the Chargers, and if they lose I'm going to hunt Turner down.
New England at New York Jets - Coming into the season I felt that the Jets were the most over-hyped, overrated, problem-filled team in the league. I still feel good about that opinion. The Pats were impressive in their opener and the staff is going to have them ready to exploit New York's many weaknesses in this key divisional contest. Take the Pats.
New York Giants at Indianapolis - This is an intriguing battle of the brothers. Unfortunately, only one brother is a good QB. I could go on, but I just don't see this one being very close. Take the Colts.
New Orleans at San Francisco - The biggest disappointment of the opening week - by far - was the Niners. They did nothing well despite a whole lot of talent. The Saints were solid in their opener, but a long way from their exciting potential. I really, really want to pick the Niners here, but the safe choice is the Saints. Take New Orleans.
Robert Ferringo is a writer and a professional sports handicapper for Doc's Sports. Last year he brought home +62.5 Units for his clients in the NFL and he is regarded as one of the top totals players in the sport. He has turned a profit in 5 of 6 football weeks and has a 7-Unit NFL Game of the Month on the board this Week. You can sign up for his college football and NFL picks and get more information here.
---
Most Recent NFL Office Pool Picks