NFL Predictions: Defensive Rookie of the Year Props Picks
by Alan Matthews - 8/5/2010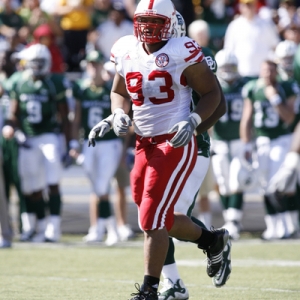 There aren't many guarantees in life and, unfortunately, not in sports betting, either. But here's one thing I can absolutely guarantee you when betting on this year's NFL Defensive Rookie of the Year award winner: there will never be a player to match 2008 winner Brian Cushing of the Houston Texans.
Oh, sure, there could be players who match Cushing's production, but Cushing won the rookie award twice! He was originally named the winner, but then the AP chose to re-vote once it became known Cushing tested positive early last season for a substance banned by the NFL. For some reason the league kept it quiet until this offseason, when it suspended Cushing for the first four games of 2009. The re-vote gave the award back to Cushing, although it was closer than the first tally.
Anyways, Cushing's victory last year continued a big-time trend for the Defensive Rookie of the Year: linebackers dominate this award. Cushing was the seventh straight linebacker and ninth in the past 10 years to take the award. And oddly enough, seven of those nine linebackers were from AFC teams.
However, this year's favorite on BetUS is Lions defensive tackle Ndamukong Suh (+450), who was easily the most dominant defensive player in college football last year with Nebraska. The Heisman Trophy finalist was the first defensive tackle to be drafted among the top two picks since Oakland took Darrell Russell in 1997. Suh was one of the last first-rounders to sign, as he got a five-year deal guaranteed at $40 million and was expected to practice for the first time Wednesday after missing the first seven practices.
There's no question that Suh will start right away, and he almost has to make the Lions better after Detroit's defense ranked among the league's all-time worst in points allowed the past two seasons. But it's hard to see Suh putting up the numbers that will draw attention of voters – really he'll be more of a guy filling gaps and taking up two blockers. That's not to say that Suh can't rush the passer as he had 12 sacks with the Huskers last year. But look at last year's sack leaders and you won't see a defensive tackle among the top 20 players in sacks. It's the ends and outside linebackers who tend to rack up the big numbers. That helps explain why a defensive tackle hasn't won the Defensive ROY since Miami's Tim Bowens in 1994.
Chiefs safety Eric Berry is the second-favorite at +500 and the former Volunteers star will start from Day 1 as well. And Berry can definitely make some big plays. But the K.C. defense was lousy last year and probably won't be a ton better in 2010. Plus, no safety has won this award since Chicago's Mark Carrier in 1990.
The two guys I love for my NFL predictions for Defensive Rookie of the Year are Oakland linebacker Rolando McClain and Tennessee defensive end Derrick Morgan.
McClain (+800 at BetUS) will start from Day 1 at middle linebacker for a Raiders defense that I think will be much improved. He has been drawing raves and should put up huge tackle numbers – the guy he is replacing, Kirk Morrison, had 133 last year and two sacks. If you saw McClain at Alabama, you know he was the centerpiece of that defense and Nick Saban called him one of the smartest players he has ever coached – even as a rookie McClain will make the defensive calls for the Raiders.
Meanwhile, Morgan (+1500) probably also will start from Day 1 as he was a dominant force for Georgia Tech last year (12.5 sacks) as the ACC Defensive Player of the Year and the Titans need his pass-rushing ability in the lineup after finishing second-to-last in sacks in 2009. Morgan has been a bit injury-prone already, however, so make sure to keep an eye on that before taking a shot on him.
Jason Sharpe is gearing up for his first season releasing his expert football picks at Doc's Sports, but in now way is he new to the game – he has been beating the Las Vegas bookies for years as a professional sports bettor in Sin City. He has become known by those bookies for his college football and NFL handicapping capabilities, and now he wants to share these with Doc's Sports. He expects to beat the majority of NFL point spreads this season and he plans on dominating the college football betting landscape as well!