Worst Betting Teams Against the NFL Point Spread
by Trevor Whenham - 10/20/2010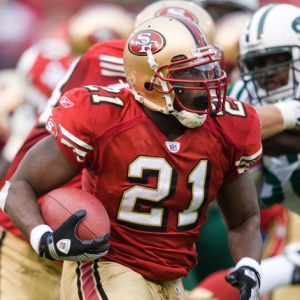 Last week we looked at the five best teams so far in the NFL season in terms of their success against the spread. Those are the teams we can't help but like. This week we are going to look at the other end of the spectrum - the teams that have burned money by the pile.
There are a lot of teams in the league right now that are not respecting bettors - six teams are at 2-4 ATS, with three more at 1-4. Some of those teams are a long way from surprising - we knew Cleveland, Buffalo and Carolina were going to be really lousy, and they are. We won't spend time looking at them. The other six struggling betting teams are far more interesting, though, so let's take a look at the worst betting teams against the NFL point spread:
Dallas Cowboys (1-4 ATS) - Raise your hand if you thought the Cowboys were a serious contender this year. I assume you all have your hands up - at least if you were being honest. This team looked to be at the top of a very tough division - or close to it. Instead, they are right at the bottom.
Last year the Cowboys were a solid 9-7 against the NFL odds, and they seemed to have improved in a few key areas since then, so it's very tough to know what is going on in Texas - other than that there is a very sick attitude infesting the locker room.
Dallas has the talent to turn things around. Until they start to show signs that they can actually win a game, though, there is no reason to bet on them.
What's interesting is that the public still believes - they have been favored in three of five games, and were underdogs of less than two points the other two times.
San Francisco 49ers (2-4 ATS) - Dallas and San Diego have been big disappointments this year, but no team has disappointed me more than San Francisco. I really thought this team was ready to impress, but they clearly aren't.
The only positive sign is that they are playing better recently. What's interesting, though, is that though they have played their two best games of the year in their last two - and they finally got a win - they have failed to cover either time.
San Diego Chargers (2-4 ATS) - If you understand what's going on with this team then you are better than me.
At home they have been brilliant - outscoring opponents by an average of 28 points in two games and obviously covering easily both times. That's how many expected them to play this year.
On the road, though, it's a bizarrely different story. They are 0-4 away from home, haven't covered a game because they have been favored each time, and have lost head-scratchers to opponents like Kansas City, Oakland, and St. Louis. It makes no sense at all.
The only conclusion you can really draw from it is that Norv Turner is hopeless - but you knew that already if you were paying attention.
Denver Broncos (2-4 ATS) - This one isn't nearly the surprise that the others on the list so far have been.
This team showed that they had several troubles last year, and things have only gotten worse since then with an overall outflow of talent. The offense has looked solid at times thanks to Kyle Orton, but they aren't consistent, and the defense is troubling at best.
This team will cover some spreads and likely fail to cover more. It's hard to imagine that this team will be worthy of serious support this year, though.
Green Bay Packers (2-4 ATS) - Yet another very surprising team in that they weren't supposed to be nearly as underwhelming as they have been. That's really the ultimate recipe for poor ATS performance - a team with high expectations that doesn't come close to living up to them.
After winning and covering their first two the Packers have dropped three of four and haven't covered any games. The biggest factor playing into that has been a whole lot of injuries - more than a team can reasonably expect to absorb.
What's interesting to note about this team, though, is that they are not far at all from betting success - they have gone to overtime in their last two games and lost both when they were favored by a field goal or less both times.
Some more luck on the coin flip and they wouldn't have been on this list.
New Orleans Saints (2-4 ATS) - This one shouldn't be much of a surprise. The last time we saw the Saints before this season they were winning the Super Bowl on the back of a potent offense.
This year - perhaps because of the so-called Super Bowl hangover - the offense hasn't been quite as strong as it was last year. The public still expects these guys to be the team of last year, so while they still have been reasonably successful they haven't been successful enough for the betting public.