NFL Office Pool Picks Week 1
by Trevor Whenham - 9/5/2011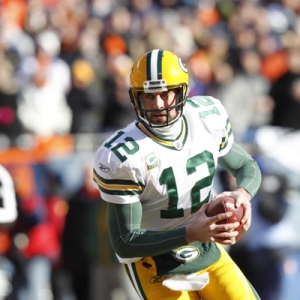 It's NFL time again. Hallelujah! Early each week during the NFL season I'll be offering my guidance and advice for all of you who are participating in the most American of workplace activities — the NFL Office Pool. I'll look at every game of each week and pick a winner. These NFL office pool picks will all be straight up, so tge point spread won't be considered. Good luck, and here's to a great season:
New Orleans at Green Bay - The first game of the season is the best of the week and also the toughest to call. You obviously have to respect the Packers for what they did last year in the playoffs. The fact is, though, that they got hot at the right time. New Orleans is a loaded squad, and Brees will be very hungry to make an early statement. Most people will be on the Packers, so this is a good chance to gamble on getting a lead on the field. Take the Saints.
YouWager.eu is the Top sportsbook of choice when it comes to customer service and fast payouts. Make your first deposit and receive an additional 100% welcome bonus worth up to $1000 courtesy of YouWager.eu online sportsbook! Use PROMO CODE DOCSPORTS
Atlanta at Chicago - The Falcons had a terrible preseason, but I don't attach a lot of meaning to that. This one comes down to the QB battle. On one hand we have Matt Ryan with some shiny new tools for him to work with. On the other hand we have Jay Cutler. In my eyes that's the easiest possible pick. Take the Falcons.
Indianapolis at Houston - Peyton Manning probably isn't playing. That means Painter or Collins. Both choices are lousy. Even if Manning does pull off the miracle and play he'll be incredibly rusty. Houston has a potent offense and a defense that actually finally exists this year. This one is easy — take the Texans.
Buffalo at Kansas City - The Chiefs had a lousy preseason as well. There are a lot of things I like about the Bills, too. Still, Buffalo is a year or two away from the big time while the Chiefs are in the second year of their regime and should make steps forward. Take the Chiefs.
Tennessee at Jacksonville - Both teams have issues, but one of them is likely to win their division this year. The game is a bit of a tossup, but Tennessee has a slight edge in a few key ways. Take the Titans.
Cincinnati at Cleveland - The Browns seem to be on the right track. It won't be a smooth road and they aren't going to win a Super Bowl in a hurry or anything, but they are doing some things well. The Bengals, on the other hand, are the worst team in the league. Take the Browns.
Philadelphia at St. Louis - I'm not as enthused about the 'dream team' as a lot of people seem to be. The Rams will be fired up by this one, and I expect Sam Bradford to take a step forward this year. The Eagles are the favorites, but this is a good spot for an upset. Take the Rams.
Pittsburgh at Baltimore - It seems to be an instant classic every time these two teams meet. I expect the same here. This game is pretty much a coin flip, but I'll go with the home team. Take the Ravens.
Detroit at Tampa Bay - A lot of people think that the Lions will be this year's Bucs — the team that takes a huge step forward after years of struggles. While I think they will improve, I don't think it will be as dramatic as Tampa Bay's climb was last year. I also don't expect Tampa Bay to take a step back this year. Take the Bucs.
Minnesota at San Diego - I am always nervous to take a Norv Turner-coached team in September, but I really don't see a way to trust the Vikings in this one. Take the Chargers.
N.Y. Giants at Washington - It has been a long time since I have liked what the Redskins are doing. I still don't. I detest Eli Manning, so if I am saying that the Giants have a massive advantage at quarterback then it must really be noteworthy. Take the Giants.
Carolina at Arizona - I have very low expectations for Cam Newton early on. The Cards aren't a great defense, but they should be good enough here. Take the Cardinals.
Seattle at San Francisco - This is a very tough game because both teams have so many questions. Jim Harbaugh is going to have his team as ready as he can, but he has a lot to overcome this year. Seattle has made some improvements, but their QB play is a huge concern. I'll take a risk with the home team with the established QB. Take the Niners.
Dallas at N.Y. Jets - Every year there are a few teams that are massive disappointments. The Jets are my candidates for that role this year. I just don't like much about them — not the coaching, the QB, the chemistry, or anything. Dallas was the big disappointment last year, but they have made some changes and I expect more this year. Take the Cowboys.
New England at Miami - I am more optimistic about the Dolphins than a lot of people are. Not optimistic enough to pick against the best team in the NFL, though. Take the Patriots.
Oakland at Denver - There isn't a game I care less about this week. The biggest factor in deciding this one as I see it is the QB play. Kyle Orton is the most underappreciated QB in the league. You certainly can't say the same about Jason Campbell. Take the Broncos.
---
Most Recent NFL Office Pool Pick Articles