NFL Office Pool Picks Week 14
by Trevor Whenham - 12/6/2011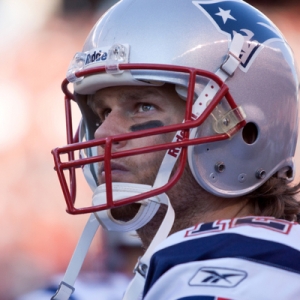 It took 13 weeks in this NFL season, but we have now officially seen everything. The icing on that cake came on Sunday when Dallas head coach Jason Garrett iced his own kicker late in regulation time. The field goal was missed, and the Cowboys lost to the lowly Cardinals in overtime.
There are several coaches who struggle to work the clock properly, but this is a whole new level of incompetence. I find it all pretty funny, and I'd find it downright hilarious if I hadn't picked the Cowboys for this NFL office pool picks article.
It is a relatively straight forward week this week with more one-sided games than in most weeks. That should make it a nice week to do some damage and that weekly prize money in your office pool:
Cleveland at Pittsburgh - The Steelers absolutely destroyed the Bengals last week, and the Browns are certainly not as good as the Bengals. Pittsburgh is especially tough at home, and the Browns have struggled on the road. This has all the makings of a Thursday night blowout. Take the Steelers.
Tampa Bay at Jacksonville - The Bucs have been disastrous for me this year. I had high hopes for them heading into the season, and I have really struggled to give up on them despite the fact that they clearly seem like they have given up on themselves. I'd like to say I won't pick them again, but Jacksonville has a world of issues themselves. Neither team is any good right now, so it's a coin toss. For the sake of consistency I'll take the Bucs.
New England at Washington - The Patriots aren't a complete team right now, and they struggled with the Colts more than they really should have. Still, they are by far the better team right now. The Redskins have too many issues to count — starting at the lack of a quarterback. Take the Patriots.
Houston at Cincinnati - I was pretty impressed by the Texans last week. They could have quit after losing two quarterbacks in two games and being left with few palatable options, but they played tough and earned a nice win. Now they truly have to believe that the playoffs are within their grasp despite their issues. That will give them confidence against a Cincinnati team with more issues emerging by the week. Take the Texans.
Kansas City at New York Jets - I really don't like either of these teams. They both are coming off wins, but neither was particularly impressive. I'll take the Jets because they are at home, but I wouldn't be surprised by anything in this one.
Minnesota at Detroit - The Vikings blew a game they should have won against the Broncos last week, and I expect that to have some residual effect on the team. They are against a Detroit team that is hurting, but this team is still far more talented and should be able to pull it out at home. Take the Lions.
New Orleans at Tennessee - I'm not going to invest too much time in this one. The Saints are playing very good football right now, while the Titans aren't nearly as strong despite coming of a home win. Take the Saints.
Philadelphia at Miami - The Dolphins may be totally out of playoff contention, but they played as impressive and complete a game last week as we have seen all year. They are dangerous right now, and tough at home. The Eagles are a total mess, and it's dangerous to assume they will show any effort at all again this year. Take the Dolphins.
Indianapolis at Baltimore - The Colts are not going to win this game. Period. Take the Ravens.
Atlanta at Carolina - Tough game. The Falcons have not been playing with any heart or consistency recently. The Panthers are sloppy and incomplete, but they are certainly explosive and tough to play against. Carolina should be fired up to host a divisional game, so they are worth a gamble here. Take the Panthers.
Chicago at Denver - The Bears are a total mess right now. Their loss to the Chiefs last week was just embarrassing. I really don't think that what the Broncos are doing offensively is sustainable over the longer term, but the Bears are in no position to exploit the weaknesses right now, and they certainly won't be able to match them offensively. Take the Broncos.
San Francisco at Arizona - The Cards won last week thanks to one of the most bone-headed coaching displays ever. San Francisco bounced back from their loss to the Ravens with a very impressive all-round performance last week, and it showed that they are still an elite team. The Cardinals definitely are not elite. Take the 49ers.
Buffalo at San Diego - After such a great start the Bills have totally imploded. The Chargers are terrible, too, but at least they showed a strong performance is still possible in their dominating Monday night win. Take the Chargers.
Oakland at Green Bay - Oakland is a solid team, but they showed last week that they are far from a great one — especially on the road. Green Bay is very much a great team, and they will show it yet again here. Take the Packers.
New York Giants at Dallas - It wasn't that long ago that the NFC East was the toughest and most interesting division in football. Now it's just embarrassing. The winner of this one is likely to limp their way into the playoffs, but they shouldn't be proud of that. Take the Cowboys.
St. Louis at Seattle - The Rams haven't been as indisputably horrible recently as they were earlier in the season, but they still aren't very good. Seattle isn't great, either, but they have been solid at home, and should be the better team here. The bigger story here is that this is the second straight impossibly bad Monday night matchup. Take the Seahawks.
Allen Eastman is on a roll for his NFL picks. His incredible 411 System, the top NFL betting system in the nation, is on a 6-2-1 run the last few weeks and it is 82-48-4 the last four years overall. He will have a 6-Unit Game of the Month on his weekend card this week and a one-week package is only $99. Also, check his Insider's Page HERE for free sports picks daily.