2012 Dallas Cowboys Predictions and NFC East Betting Odds
by Robert Ferringo - 7/25/2012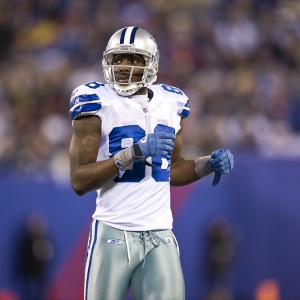 The Dallas Cowboys are the Notre Dame of the NFL: perpetually overrated by the NFL betting public and therefore always overvalued by the sportsbooks.
Dallas enters the 2012 season again answering questions and listening to less-than-subtle whispers about Super Bowl expectations. However, once gain I think that the hype exceeds their actual station in the NFC East and in the league in general. And all of the postseason bluster about this team is simply setting up a middle-of-the-pack group for another steep fall.
I rated Dallas No. 15 in my initial 2012 NFL Power Rankings and I think that is a fair spot for them to begin the year. Here are some 2012 Dallas Cowboys predictions:
Offense
Offense has generally not been Dallas' problem over the past decade and last year they performed at an acceptable, but not elite, level. Dallas was No. 7 in passing and No. 11 in total offense, but was just No. 15 in scoring. That is the beginning of the Cowboys' main issue: they finished just No. 20 in the NFL in yards per point at 16.3, including a horrendous 18.2 YPP on the road. As a result, the Cowboys were No. 20 in the league in red zone scoring and, by extension, No. 7 in field goal attempts.
Obviously, Dallas was able to move the ball freely between the 20s but couldn't make enough big plays and weren't good enough in the red zone to capitalize.
Bill Callahan was brought in this offseason to take control of the offense from Coach Jason Garrett. Specifically, Callahan is expected to regain a focus on the No. 18 ranked running game.
The talent and ability of their skill players hasn't been an issue the past few years. Tony Romo is outstanding, except in the last five minutes of games or during those brain spasms that lead to inexplicable turnovers. The receiving corps of Miles Austin, Dez Bryant – when he isn't beating up his mother –and Jason Witten is upper-tier. Bryant's off-field issues and scattered on-field play is definitely a distraction and a concern. But as long as he is still hauling in passes no one will really care. The two-back rotation of Felix Jones and DeMarco Murray is more than capable, although neither has shown that they can stay healthy.
The main issue with the offense is the line. Dallas has overhauled its front five quickly and efficiently, changing four of five line starters between Jan. 2011 and the start of this season. Their tackles, Doug Free and Tyron Smith, are solid. But the interior of the Cowboys line is soft and they have zero depth behind mediocre starters. That led to big problems last year, as the team was inconsistent running the ball and Romo was forced to make plays under constant pressure.
Defense
A lack of depth, playmakers, and overall talent has plagued this group. Dallas' defense has been overrated the past several season because of standout individuals like Jay Ratliff and DeMarcus Ware. But this unit has been suspect, finishing No. 14 in the league last year and No. 23 the season prior.
The main culprit has been Dallas' secondary, which has been horrendous over the past several seasons. They were No. 23 in pass defense last year and haven't finished higher than No. 20 over the past three years. Dallas has received pathetic safety play the last few years and they have finally overhauled the cornerback position by bringing in Brandon Carr in free agency and drafting Morris Claiborne.
Ware is an all-pro player. But beyond him the linebacking corps has been overrated and overmatched the last two seasons. They have gotten younger and more athletic at the position with Sean Lee and Bruce Carter. But outside of Ware this group lacks "big play guys". They were No. 16 in the league in turnovers forced last year and they have finished in the top half of the NFL in that category just once over the past five seasons.
Also, the idea is that the defense will improve after a full offseason to adjust to Rob Ryan's schemes. But the reality is that Ryan is actually a pretty awful as a coordinator. He has been a DC for eight years. Only twice has his defense finished in the Top 20 in yards allowed (they have finished in the bottom five four times) and he has never had a defense finish higher than No. 13 in points allowed.
2012 Dallas Cowboys Schedule Analysis
The Cowboys definitely don't have a favorable schedule and a strong start is critical. They open the year on a Wednesday night in New York against the defending Super Bowl champion Giants. After that is a trip to Seattle, which is one of the toughest venues in the league to get a road win. A home game against Tampa Bay should be an easy 'W' and then they host a really good Chicago team on Monday Night Football before a bye.
That's a tough open, and 2-2 is a fair bet. But then they play four of five games on the road with a home game against the Giants in the middle. They have to play at Baltimore, at improving Carolina, at Atlanta and at Philadelphia during that critical, season-defining stretch.
The good news is that Dallas closes with five of seven home games. But if this team is 3-6 going into that stretch the pressure from their diluted fan base may be too much for them to overcome. Also, they have a tough December, playing Philly, at Cincinnati, Pittsburgh and New Orleans in Big D and then a finale on the road against rival Washington.
2012 Dallas Cowboys NFL Futures Odds
Dallas is a somewhat optimistic 18-to-1 to win the Super Bowl this year and they are 11-to-1 to win the NFC. The Cowboys are 2.5-to-1 to win the NFC East and their season win total is at just 8.5 with -125 odds on the "over".
2012 Dallas Cowboys Predictions
The Cowboys are difficult to get a good gauge on because you have to sift through so much BS to get a real read on how talented this team is. I don't think that the Cowboys have the depth or the overall strength across both lines to hold up for 17 weeks. Their schedule is absolutely brutal and if they fall into an early hole then I think that their biggest weakness – everything above the shoulders and the fragile psyche of this locker room – will start to creep up and again hold this team back.
They've won more than nine games but once in the last four years. I don't think they top that amount again this season either.
Robert Ferringo is a professional football handicapper and has posted back-to-back profitable football seasons (college and pro). Robert has turned a profit in three of four football years and over the last 12 months his clients have more than tripled their bankrolls with his predictions in all sports. He is looking forward to building on his stellar football handicapping resume again this fall and you can check him out here. You can also get $60 worth of free Robert Ferringo member picks (no salesman, no credit card, no obligation!). Click Here for more info.