Examining the Most Common NFL Point Spreads
by George Monroy - 12/14/2012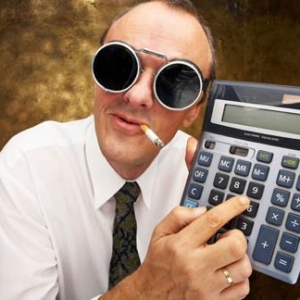 Point spreads may be the most fundamental aspect of sports betting. In order to be able to take equal action on games between teams that do not have equal talent, the sportsbooks have to give the bettor an incentive to bet. The basic idea behind the point spread is to give, or take, points from either side of a game in order to make the matchup an even proposition for bettors to wager on. Remember, sportsbooks make their money on the vig, and they would rather have equal action on both sides of a bet and make their money risk-free.
Even though point spreads are one of the most important concepts in sports betting, they are, perhaps, the least examined. In NFL sports betting we have a plethora of information, particularly with key numbers, which examine the most common NFL margin of victories. However, if you were to do a quick online search, you would find a glaring lack of information about point spreads - other than articles explaining what they are. So let's take a minute and examine the point spreads during the 2012 NFL season to see if we can find any valuable information that can help us get the best of the sportsbooks.
2012 NFL spreads through Week 14
Entering Week 15 of the NFL season, there have been 208 football games, and, thus, 208 spreads. Here is a quick list of the spreads, their number of appearances, and overall record.
(Note: these numbers change depending on which sportsbook's lines were used. For this article we used the Doc's Sports affiliated sportsbooks)
Spread No. of appearances Record
-1: 34 17-16-1
-1.5: 2 1-1
-2: 4 1-2-1
-2.5: 9 3-6
-3: 30 10-18-2
-3.5: 27 10-17
-4: 7 3-4
-4.5: 5 5-0
-5: 5 4-1
-5.5: 6 2-4
-6: 11 4-7
-6.5: 10 5-5
-7: 18 8-7-3
-7.5: 6 3-3
-8: 3 0-3
-8.5: 0 0-0
-9: 5 0-5
-9.5: 5 2-3
-10: 6 4-2
-10.5: 3 3-0
-11: 3 1-2
-11.5: 1 0-1
-12: 0 0-0
-12.5: 1 1-0
-13: 3 2-1
-13.5: 2 0-2
-14: 0 0-0
-14.5: 0 0-0
-15: 2 0-2
Looking at the list of spreads, the first thing that pops out is that a line of one point is the most frequent spread to occur this season, and it has appeared at a rate of around 16 percent of the time. The second most frequent spread has been three, and that has occurred at a 14 percent rate. Overall, lines of three or less have appeared 37 percent of the time, and that shows that oddsmakers usually expect close matchups during NFL games.
One interesting fact about this season's NFL lines is that spreads of three and 3.5 are rarely covered by the favorite, and they have an overall record of 20-35-2, for a 35 percent win rate. At first glance it's an odd stat, because three is one of the most frequent margins of victory in the NFL and is one of the most important key numbers. The fact that a line of three only covers at a 33 percent rate, may be because oddsmakers know that the general public does not like to bet underdogs, and will in turn set a higher than normal line on a team that is not expected to actually cover three points.
Large favorites rarely cover

The majority of this season's spreads cover at close to a 50 percent rate-no matter how you combine them-but large favorites of anything over seven are another set of lines that have trouble covering. Those spreads ranging from 7.5 to 15 points are 16-26 on the season and only cover 38 percent of the time. Blindly taking the points on all underdogs getting more than seven points would have returned a 20 percent profit on your investment. While I do not advise that you blindly bet huge underdogs, they have proved to be an excellent investment this season, and they are something that you should factor into your pre-game analysis when placing a wager.
These large spreads have appeared in 42 of 208 games, for a 20 percent rate or one in every five games. So, getting value on large underdogs happens more often than you might think.
Conclusion:
Examining spreads of over 208 games is a small sample size, and a bettor should use this information as a guiding post when placing wagers and not as cold hard facts. Trends change from year to year. So even though large spreads and lines of three and 3.5 have not been good for the favorites, things can change drastically next season. But, for now, these trends are definitely things you should consider when deciding which NFL teams to bet on. Remember to bet wisely, and may the spread be with you.
Doc's Sports is offering $60 worth of member's picks absolutely free - no obligation, no sales people - you don't even have to enter credit card information. You can use this $60 credit any way you please for any handicapper and any sport on Doc's Sports Advisory Board list of expert sports handicappers. Click here for more details and take advantage of this free $60 picks credit today.