Analyzing the Green Bay Packers Super Bowl Futures Odds
by Indian Cowboy - 7/16/2013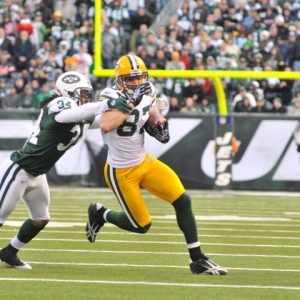 Three years ago the Green Bay Packers, somewhat unexpectedly, won the Super Bowl.
Two years ago Green Bay started 13-0 and finished 15-1 before having its bubble burst by the eventual Super Bowl Champion Giants in a home playoff loss.
Last year the Pack went 11-5 and won the NFC North again, reaching the conference semis before falling to the eventual NFC Champion San Francisco 49ers.
Over the course of the last four seasons, Green Bay has rung up a record of 47-17, thanks mainly to one of the most prolific offenses in the league and a defense that does the "bend but don't break" thing very well.
But heading into this season, the Packers are almost coming in under the radar. They've lost many of the big names that helped them get to and win the Super Bowl three years ago, like Charles Woodson, Greg Jennings, Donald Driver and others, and with other teams on the rise, like San Francisco and Seattle, oddsmakers and bettors might be thinking the Pack has been passed in the NFC pecking order.
Sounds like a good time to get some betting value on what is still a contending outfit.
We know what Green Bay can do; move the ball through the air, play take-away on defense, and parlay those traits with one of the best home-field advantages in the league into a playoff spot.
But can the Packers win the Super Bowl this year?
As of early this week, many sportsbooks were offering odds of upwards of 12/1 on such an occurrence.
But to do so, Green Bay will have to do three additional things: run the ball better, improve on defense and overcome a tough schedule.
Even with their recent success, the Packers have not been able to run the ball with any authority or consistency. But they hope they've addressed this issue with the additions of RBs Eddie Lacy of Alabama and Jonathan Franklin of UCLA in the draft. Any pressure they can take off Rodgers and the passing game will make an already dangerous offensive attack very tough to stop.
Rodgers threw 39 touchdown passes last year and just eight interceptions, and over the last two seasons owns a ridiculous 84/14 TD/INT ratio. But he's also been sacked 87 times in that span, in part because Green Bay throws so much and in part because the offensive line has had some problems.
The Packers are now without Jennings and Driver, but they are still very solid at receiver with the three-headed monster of Jordy Nelson, James Jones and Randall Cobb.
On the other side of the ball, the Packer defense ranked 11th overall last year but got exposed by Minnesota's Adrian Peterson and San Francisco's Colin Kaepernick late in the season. Consequently, GB used its first-round draft choice to take UCLA defensive end Datone Jones.
We still see the Packers as the best team in their division, playing in the NFC North against a Chicago team with a new head coach and new systems, a Minnesota team we expect to take a step back this season, and a Detroit team that just went 4-12 last year. And in reality there isn't a single team in the NFC they should fear. San Francisco beat the Packers twice last year, but we won't be surprised if the Niners suffer through a bit of a Super Bowl hangover this season as teams learn to scheme against Kaepernick.
Green Bay will play the sixth-toughest schedule in the league this season based on last year's W/L records. They've got seven games against teams that made the playoffs last year, plus their two games against the Lions and Bears, plus dates with the Eagles, Giants, Cowboys and Steelers. So they certainly don't have a walk in the park. But we still expect the Packers to be favored in at least 10 of their games and maybe as many as a dozen.
There's a good chance that not only will Green Bay win the NFC North again but earn a wild-card bye and host at least one playoff game. As of earlier this week, Bovada online sportsbook was listing the Pack at -160 to win the North and 6/1 to win the NFC, with a wins "over/under" of 10.5.
Green Bay, barring injuries to Rodgers, the O-line and Matthews, should make the playoffs this season. And if they do they won't be getting 12/1 to win the Super Bowl when the postseason begins. Even if they just sneak in as a wild-card entrant, like they did when they won the Super Bowl three seasons ago, the books and bettors will remember that, and odds will be posted accordingly.
If the playoffs started tomorrow, and the Packers were in and Rodgers and most of his supporting cast were (relatively) healthy, our guess is Green Bay's odds on winning the Super Bowl wouldn't be any more than about 8/1 or so.
That's why we see Green Bay at 12/1 to win the Super Bowl as one of the best NFL futures value bets for this upcoming season.
The Indian Cowboy team is looking forward to a big year with the "IC-3" football card. Our goal is to produce a 50+-Unit profitable season as we look for our third winning football season in the last four years. We have a great team in place, and we fully expect our methods to continue to translate into fall football success. Check out IC's page for details. Also, IC wants you to try his handicapping service for free. Click here to get $60 worth of free picks from any sport IC handicaps.