How to Bet a Teaser on an NFL Football Game
by George Monroy - 8/16/2013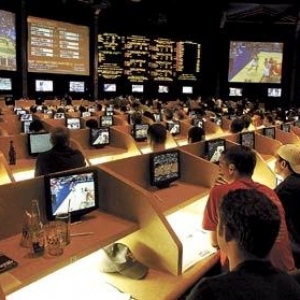 There are a variety of bets that gamblers can wager on during the NFL football season—spreads, moneylines, parlays, totals, and individual prop bets, among others.
And it's every sports gambler's job to diversify his skill set and be able to understand and wager on any bet on the board. There are times when the best value might not be on the spread but wagering on a moneyline or total instead. In the NFL a two-team teaser is often a wager that is overlooked by the average bettor. However, if done correctly, a two-teamer can provide a world of value and be one of the best bets a gambler can make all season. Let's take a closer look at teasers and the best way to place a winning wager using one.
What is a teaser?
A teaser is a type of parlay or combination bet that requires a bettor to wager on multiple teams by adding or subtracting points to the spread. A typical teaser can range from two to eight teams and six to seven points. For example, if a bettor were to wager on a four-team, seven-point teaser, he would need to subtract seven points from the favorites or add seven points to the underdogs for all four teams. The wager would then need all the teams to cover the new spreads in order for it to be a winning bet. If the New England Patriots were 10-point favorites over the Miami Dolphins, a bettor using a seven-point teaser could either move the spread to make the Patriots a three-point favorite or the Dolphins a 17-point underdog.
How a teaser works
Teasers also pay out at a higher-than-normal rate, but the amount is not as large as those paid by standard parlays because the sportsbooks lose some of their edge by allowing bettors to move the spread. A standard four-team parlay typically pays out at a 10/1 rate, while a four-team, six-point teaser typically pays out at a 3/1 rate. The idea of being able to move the spread seems like a foolproof plan at first glance, but a teaser can quickly creep into sucker-bet territory. The general rule of thumb is that the more points and the more teams that you add will quickly decrease the overall value of your bets. The most profitable way to wager on a teaser is to stick to a two-team, six-point teaser for any wager you are looking to make. And if you really want to be disciplined and only take positive expected value plays then a basic strategy teaser might be the way to go.
Basic Strategy teasers
Basic strategy teasers or Wong teasers are considered by many gambling experts to be the only profitable way to wager on a teaser bet. A standard basic strategy teaser requires a bettor to only wager on 1.5-point to 2.5-point underdogs and 7.5-point to 8.5-point favorites. The idea is to move these spreads past the most common NFL margins of victory or key numbers of seven and three points. Most NFL games end in either a three- or seven-point difference, and moving your spreads around these key NFL numbers will give any bettor an solid edge in his wagers.
Placing a well-timed teaser can be a great way to add a profit to your bankroll during the season. The best play is to stick to basic strategy teasers, but if you must wager on a normal teaser then the next best play is a two-team, six-point wager.
Doc's Sports has free picks to give away, and they want you to have them. These are the same picks that members pay for, but you can have $60 worth absolutely free. No obligation. You don't even need a credit card to sign up. Just click here to get started.
Read more articles by George Monroy