NFC East Predictions and Futures Odds with Betting Picks
by Robert Ferringo - 7/23/2013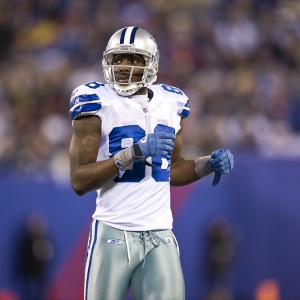 Remember when the NFC East was the Land of Punishment? Remember when these teams were among the toughest, most physical in the entire NFL; when yards were earned with kitten's blood and baby's tears, and there was absolutely no backing down between these rugged rivals?
That was is apparently gone. Welcome to the new kinder, softer, gentler, offense-centric NFC East.
The quartet of teams have seemingly abandoned their old-school roots and adopted the ways of the new NFL. This division boasts three of the most skilled and most explosive offenses in all of football, with big-time playmakers in the passing game leading the way.
Defense is apparently optional, and shootouts are the new normal when these teams get together. An average of 49.4 points per game were scored in NFC East divisional clashes last year. That was the highest mark in this century and reflects a league-wide trend towards more scoring. But few divisions have seen such a spike.
The result may not be a better NFC East. Last season the East teams were tied for fifth in nondivisional wins, tied with the feeble AFC South and dreadful AFC East. The NFC East is now No. 4 of the eight divisions in nondivisional wins over the past three seasons, and they haven't had multiple playoff teams since 2009.
As scoring is ticking upward, the East is trending downward. We will see if that continues in this wide-open division in 2013.
Here are my 2013-14 NFC East predictions and betting odds:
New York Giants Predictions
2012 Record: 9-7 (6-2 home, 3-5 road)
2012 Against the Spread: 7-8 ATS; 5-11 vs. Total
2012 Rankings: 14th offense (12th pass, 14th rush); 31st defense (28th pass, 25th rush)
2013 Odds: 17/1 to win SB, 10/1 to win NFC, 2/1 to win NFC East, 9.0 wins "over/under"
Offense: When you think of Giants Football you don't normally think of high-flying offense. But New York has finished in the Top 10 in five straight seasons. And this year's Giants attack has a chance to be their best yet. Hakeem Nicks and Victor Cruz comprise one of the best receiving duos in football, and new tight end Brandon Myers caught 79 balls last year.
Eli Manning is a big-time quarterback with a pair of Super Bowl rings. He is at the point in his career where there is no defense that he can't dissect, and his statistics continue to top out every season. He did have a dreadful second half to last season, and there was talk of arm fatigue. But I'll be surprised if there are any lingering effects.
The Giants offensive line is also healthy and strong and should be a positive.
The determining factor as to whether this will be a very good offense or one of the best in football will be the running backs. David Wilson has shown flashes of greatness. And strongman Andre Brown averaged 5.3 yards per carry last year. If either, or both, gets better in pass protection, the offense will have no weakness.
Defense: New York couldn't stop anyone last year. They were No. 31 in yards allowed and finished near the bottom of the league in just about every significant defensive category (except, ironically, scoring). That's a far cry from the Top-10 units they produced in 2007, 2008 and 2010, and they were barely recognizable from the group that shut down New England in the Super Bowl just 18 months ago.
There are questions all over this unit. But the main issues for this group are at linebacker. Keith Rivers and Aaron Curry are on the verge of washing out. Dan Connor is just one hard hit away from his 84th concussion. And Jacquian Williams and Spencer Paysinger are both unproven.
The secondary has a lot of high draft picks. But there are no standouts, and the entire pass defense is one big question mark. Injuries, poor technique, and just flat-out bad coverage have made these guys ineffective. I'm not sure where the answers are going to come from. But they better come soon.
The defensive line is still a strength, even without Osi Umenyiora. There is depth and talent, and if Cullen Jenkins can regain his form, the entire D will benefit.
Skinny: It is still easy to picture the Giants as Super Bowl Champions because they have hoisted the Lombardi Trophy twice in the last six years. But the Giants have actually missed the playoffs in three of the last four years. They have become kind of a boom-or-bust team.
I still think the Giants are one of the most predictable teams in the NFL. When New York has high expectations or they are a massive favorite you just know they are going to play down to their level of competition and underachieve. When they are posted as an underdog or disrespected or overlooked? That is when you get the G-Men at their best.
The Giants schedule is softer this year than their brutal slate in 2012. But this year's schedule will still test this team's focus and mental toughness. The Giants have several marquee national games, such as the opener with Dallas and their Week 2 tilt with Denver (Manning vs. Manning). But big games like that (they also host playoff team Minnesota on Monday night and play Sunday night games against the Packers and Redskins) also leave New York vulnerable to letdown losses.
Giants backers know that there is really no way of knowing what to expect from this team.
Dallas Cowboys Predictions
2012 Record: 8-8 (4-4 home, 4-4 road)
2012 Against the Spread: 6-10 ATS, 8-8 vs. Total
2012 Rankings: 6th offense (3rd pass, 31st rush); 19th defense (19th pass, 22nd rush)
2013 Odds: 25/1 to win SB, 12/1 to win NFC, 2.5/1 to win NFC East, 8.5 wins O/U
Offense: Dallas has an offense that can compete with the best in the league. They have Pro Bowlers at quarterback, tight end and wide receiver. And Dallas has finished in the Top 11 on offense in six of the last seven seasons. But they have finished in the top half of the league in yards per point just one time in the last five years, and that metric illustrates their lack of efficiency on that side of the ball.
It's tough to target where Dallas needs to improve on offense other than to say that they simply need to be more efficient. They do need to turn the ball over less after giving it away 29 times last year. And the league's second-worst rushing offense obviously has to improve.
The Cowboys have gotten weaker on the offense line each of the last four years. I think that is where the pressure is for this team. If Tony Romo has time to throw, he is less prone to making crippling mistakes. And if the offensive line can get more push in the run game, it should lead to Dallas finishing more drives. If the Cowboys are counting on rookie center Travis Frederick to be the missing piece of the puzzle this year, they are still in trouble.
Jerry Jones wants to pay Romo like Peyton Manning, and compare Romo to Peyton Manning, and demand that Romo hang around the complex and study an assist the game plan like Peyton Manning. But Dallas needs to face facts: Romo is not Peyton Manning. And he never will be.
Defense: For 20 years, from the mid-80s through 2004, the Cowboys ran a 4-3 base defense. But after eight moderately successful years running a 3-4 scheme, Dallas is back to the 4-3. And who better to foster the transition than Monte Kiffin, the father of the Tampa-2. Kiffin's defenses finished in the Top 10 in 12 of his 15 years at the helm, and he should be able to improve on the Cowboys' subpar No. 19 ranking last year.
The Cowboys front four is almost perfect for the 4-3. Tackles Jay Ratliff and Jason Hatcher are animals. And defensive ends DeMarcus Ware and Anthony Spencer are as good at maiming quarterbacks any duo in the league. The age of those players could be an issue, and there have already been some nagging injuries in the first week of training camp.
Dallas still has questions in the back seven, and lack of depth could be a major issue in this unit. Their linebacking corps is one of the weakest in the NFC. And there will be a lot of pressure on a pretty mediocre safety combo of Will Allen and Barry Church. The cornerback duo of Brandon Carr and Morris Claiborne is solid.
Skinny: The Cowboys are overrated. The Cowboys are always overrated. Dallas is just 11-20-1 against the spread over the last two seasons, and they will again be one of the more overvalued teams in the league.
People want so badly for this team to be a Super Bowl contender. But they simply aren't. Dallas' starting 22 is as capable as any in the league. But they lack depth in all areas. And when push comes to shove, this group of guys – from the coaching staff to the quarterback to the defense – has proven that it is going to find ways to lose games rather than find ways to win them.
Dallas has a schedule with 10 wins on it. They open with four of six games at home, including hosting the Giants and Redskins, and if Dallas gets off to a hot start (let's say 4-2) they have a legit shot at 10 wins and a playoff berth. After their Week 11 bye Dallas has a rugged stretch run. And if they suffer one more late-season collapse I would think major changes would be lurking in the offseason. But if they capitalize early this group could build some momentum.
Washington Redskins Predictions
2012 Record: 10-6 (5-3 home, 5-3 road)
2012 Against the Spread: 11-5 ATS, 9-7 vs. Total
2012 Rankings: 5th offense (21st pass, 1st rush); 28th defense (30th pass, 5th rush)
2013 Odds: 35/1 to win SB, 15/1 to win NFC, 2/1 to win NFC East, 8.0 wins O/U
Offense: Robert Griffin III had an incredible rookie year. And if he can come back healthy after shredding his knee late last season – and for the record, it was unbelievably stupid for Washington to play Griffin in the postseason – then Washington should be among the most effective attacks in the league.
Washington's wide receiver corps is average at best. But Griffin made it work. The Redskins don't have a go-to guy. But they have a load of veterans and a ton of experience at the position. Again, if everyone is healthy they have some big, strong guys that can make plays.
Make no mistake about it: the Redskins are a run-first team. They ran 51.7 percent of the time in 2012, No. 2 in the league. Alfred Morris ran for 1,600 yards and is the latest back to benefit from Shanahan's zone-blocking scheme. Washington's offensive line is intact, and I expect them to grind again this year for one of the league's top running games.
Defense: This unit played OK last year considering how decimated they were. Yes, the Redskins finished No. 28 in total defense and No. 30 against the pass. But they allowed just two of their last seven regular season opponents to top 21 points.
Washington welcomes back star linebacker Brian Orakpo and targeted help on this side of the ball in free agency and the draft. If Orakpo returns as the beast he was pre-injury, along with stud linebackers Ryan Kerrigan and London Fletcher's continued stellar play, then the Redskins will again be one of the strongest teams in the league against the run out of their 3-4 set.
But Washington has a gaping hole in the secondary. Corner DeAngelo Hall and safety Brandon Meriweather are two of the league's most erratic players. And they are the best that the Skins have in the back line. That's a problem. Washington has three rookies that may see serious time in the secondary. But the host of veteran quarterbacks on the Redskins schedule will exploit Washington's youth. I can't emphasize what a serious weakness this is.
Skinny: "Hey look, the Redskins are back! Right?" Well, maybe. I'm taking a more cautious approach than most when it comes to jumping on Washington's bandwagon. Griffin is the truth. But his knee is a ticking time bomb, and now he has some off-field issues – including a smoking hot Hooters waitress – that could trail him into the season.
Washington has made the postseason only four times in 20 years and not in back-to-back seasons since a three-year run form 1990-1992. Their turnover differential in 2012 was a plus-17, No. 2 in the league, and they were massive overachievers against their Las Vegas season win total. Those two stats are red flags that the Redskins are due for a regression this year.
Further, the Redskins have one of the tougher schedules in football this year. They have three short weeks thanks to Monday or Thursday night games. That is the problem with becoming Trendy Team. And after their Week 5 bye they have four of six on the road leading into a 49ers-Giants-Chiefs home stand that may define their season.
I'm not saying Washington is overrated. I am saying that kind of like the NFC's other Trendy Team, Seattle, I'm not on the bandwagon. This team was hot for a month last year. I'm not going to get carried away with them for 2013. You shouldn't either.
Philadelphia Eagles Predictions
2012 Record: 4-12 (2-6 home, 2-6 road)
2012 Against the Spread: 3-12-1 ATS, 9-7 vs. Total
2012 Rankings: 15th offense (13th pass, 13th rush); 15th defense (9th pass, 23rd rush)
2013 Odds: 33/1 to win SB, 18/1 to win NFC, 3/1 to win NFC East, 7.5 wins O/U
Offense: Chip Kelly's hiring has created a buzz as fans and bettors are interested how his high-octane Oregon offense will translate to the pros. The read-option is all the rage at the moment, and when fans see Mike Vick, DeSean Jackson, LeSean McCoy and Co., the assumption is that Philly is a perfect fit for Kelly's explosive attack.
But Vick may not even end up as the starting quarterback. Jackson is an overhyped slot player. And while McCoy is one of the best backs in the league, he is operating behind kind of a ramshackle offensive line. The Eagles skill players have been at the center of the Philly hype the last several seasons. And until I see someone actually do something, I'm not just going to assume that Kelly's Eagles will fly.
Further, new offensive coordinator Pat Shurmur is one of the most conservative in the entire league. And Shurmur and Kelly's whole system is reliant on solid offensive line play. But left tackle Jason Peters and center Jason Kelce are both coming back from serious injury, and right tackle Lane Johnson is a rookie. Depth and overall talent is a big issue, and if the line isn't better this season I don't expect the offense to be much more efficient either.
Defense: Philadelphia's defense just hasn't recovered from the tragic death of Jim Johnson back in 2009. They finished a franchise-worst No. 30 in points allowed last year. And their No. 23-ranked rush defense was routinely pushed around at the point of attack.
Kelly took a gamble bringing in new defensive coordinator Billy Davis. Davis runs a "hybrid" system, meaning that the Eagles will feature some 3-4 and some 4-3 looks. But Davis was a failure in his previous two stops as a DC and, like with Kelly/Shurmur's offense, I'm taking a wait-and-see approach as to how much the Eagles D will improve.
Philadelphia brought in a truckload of new players to learn the scheme. And the Eagles are more talented on this side of the ball than they have been in three years. This has the potential to be a very tough, athletic, physical unit. But it will all depend on how the players take to Davis' unproven system.
Skinny: The Eagles have been the most overrated team in football over the past two seasons. The idea that they have Super Bowl talent is a farce. And even though Andy Reid was the fall guy, the problem wasn't the coaching, it was the overhyped roster.
I am not a fan of the Chip Kelly hiring. Maybe he will surprise me and turn out to do a great job in the long term. But in the short term I think he is going to be in for a rude awakening in the NFL, and I just don't like the karma this team has heading into the year, I don't like the staff that he has put together, and I don't like the roster that he has to work with.
The Eagles have had just six losing seasons in the last 25 years. Philadelphia doesn't do losing and doesn't do patience. They should be a better bet at the window this season simply because teams with new coaches always seem to exceed expectations. But I think it's going to be a long year for the Birds as Kelly tries to set a foundation.
Robert Ferringo is a professional handicapper and has posted back-to-back profitable seasons (college and pro). Robert has turned a profit in three of four football seasons and over the last nine months his clients have earned nearly $10,000 in profit with his football selections. He is looking forward to building on his stellar football handicapping resume again this fall and you can check him out here. Also, you can also get $60 worth of free Robert Ferringo member picks (no salesman, no credit card, no obligation!) by clicking here for more info.
Read more articles by Robert Ferringo