Basic Strategy Teasers: Best Week 14 NFL Betting Options
by Chris Vasile - 12/9/2016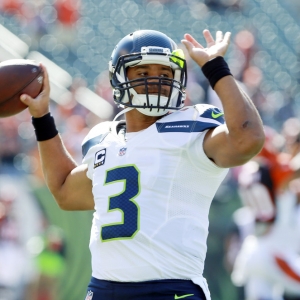 There are only four weeks left in the NFL regular season, and it feels like just yesterday we were getting you prepped and ready for Week 1. Every year there are predictions made and every year there are things we learn that we hadn't previously known.
Sometimes these predictions go up in flames. For example, the Arizona Cardinals were expected to continue their upward ascendance into an elite NFL team and be a threat for the Lombardi Trophy. Oh, how wrong we were. Instead, they are barely treading water and currently sit 1.5 games out of a wild-card spot. Many predictions had the Carolina Panthers, at the very least, back in the NFC title game. They returned almost the entire squad from last season's 15-1 team, yet they sit at a disappointing 4-8. This was also supposed to be the year that Tony Romo was healthy enough to lead a talented Cowboys' squad to the promised land. Despite Romo not seeing a second of regular-season action, his replacement Dak Prescott, a rookie fourth-round pick from Mississippi State, has taken the league by storm. Very few people expected Prescott to have success, but now it's all anyone is talking about. "America's Team" was the first team to book their spot in the playoffs and are on their way to securing home-field advantage throughout the postseason.
Week 14 of the NFL is littered with games that have huge playoff implications, and it all started with last night's game between Oakland and Kansas City. The Chiefs prevailed victorious by a 21-13 score and now sit atop the AFC West by virtue of tie-breaker. Sundays' card features a massive AFC South showdown between the Houston Texans and Indianapolis Colts, both of whom are 6-6 and tied for first in the division. Denver travels to Tennessee to take on the Titans, and both teams need a win in this spot to keep pace with the division leaders. America's "Game of the Night" goes at MetLife Stadium when the Giants host the Cowboys. The Pittsburgh Steelers travel to Buffalo looking to stay atop the AFC North, while the Tampa Bay Buccaneers host the New Orleans Saints in a massive game for the NFC South.
As for last week's BST selections, it's the system's first losing week in a very long time. The Philadelphia Eagles absolutely no-showed in Cincinnati, and the Washington Redskins continued their poor defensive play. You can see the results for yourself here.Week 5,Week 6,Week 7,Week 8,Week 9,Week 11,Week 12, and Week 13.
In this article, I will be giving you teams that I think will be the most attractive when teasing the spread either up or down six points. This is called the "Basic Strategy Teaser". A basic strategy teaser is a two-team, six-point teaser that uses the power of NFL key numbers, which are the most common margins of victory, to move certain spreads around the three- and seven-point mark.
Week 13 of the NFL is littered with small lines, which means there are a bunch of games that qualify for the BST. Just because they qualify doesn't mean they are good plays. I have, however, circled two games that I expect to get the job done and make us all some money.
All lines are courtesy of 5Dimes
Seattle Seahawks @ Green Bay Packers
Spread: Packers +2.5
Six Point Teaser: Packers +8.5
This is a make-or-break game for Aaron Rodgers and the Green Bay Packers. If you recall a couple weeks ago, Rodgers came out and told the media "I feel like we can run the table". The Packers are 2-0 since that comment and now face their toughest test - the Seattle Seahawks. The Packers sit at 6-6 and two games behind Detroit in the NFC North. While that may seem to steep a hill to climb, they have worked themselves back into the wild-card chase, sitting just one game behind Tampa Bay. Green Bay is coming off a 21-13 win, in the snow versus a Houston squad fighting for their division. Rodgers has backed up his comments by putting up 522 yards and four touchdowns over the last two wins, and he has been helped by the return to form of his go-to receiver, Jordy Nelson. Nelson has put up 209 receiving yards and one touchdown during the win streak. The defense, which was much maligned three weeks ago, has been stout. They've allowed 13 points in back-to-back games, after giving up 30 in four straight.
The Seahawks, on the other hand, come into this matchup after a dominating home win versus the Carolina Panthers. They dominated in every facet of the game, but I truly believe Carolina mailed it in before they even set foot on the field. The win came at a huge cost, though, as they lost a key part of their defense. Safety Earl Thomas suffered a fractured left tibia and is done for the year. The Seahawks are playing for the second seed in the NFC and will go to Green Bay prepared to play.
I think Green Bay is the play, though, since they are at home and Seattle is a different team on the road. The home cooking, mixed with Rodgers' upped level of play, will give Packers' fan another sliver of postseason hope.
Chicago Bears @ Detroit Lions
Spread: Lions -8.5
Six-Point Teaser: Lions -2.5
I have to give credit where credit is due. The Chicago Bears and Jordan Howard were solid last week in their victory of over the hapless San Francisco 49ers. Howard rushed for 117 yards and three touchdowns on 32 carries, in the snow no less. Howard has been the Bears best player over the last five games, rushing for 531 yards and four touchdowns. In a year that many Bears' fans would like to forget, he is one to look forward to for years to come.
Despite all the good words I just said about the Bears, there is absolutely no way they don't go into Detroit and get smacked around. The Lions have revenge on their mind as one of Chicago's three wins came at their expense. In the last meeting between these two teams, the Lions never scored an offensive touchdown and Matthew Stafford threw two picks. I fully expect the roles to be reversed and Matt Barkley being the one throwing for no touchdowns and a couple of interceptions.
The Lions are riding a four-game winning streak and are coming off a solid road win against the New Orleans Saints. The offense wasn't as crisp as we are accustomed to seeing, but against a banged-up Bears defense I feel they will right the ship. The Lions can ill-afford to take any games lightly as their lead in the NFC North is just two games. They are looking to win their first NFC title since 1993, and playing at home in front of a sold-out crowd they should get the job done by at least a field goal.
The Rest

Pittsburgh Steelers @ Buffalo Bills
Spread: Bills +2.5
Six Point Teaser: Bills +8.5
New Orleans Saints @ Tampa Bay Buccaneers
Spread: Saints +2.5
Six Point Teaser: Saints +8.5
New York Jets @ San Francisco 49ers
Spread: Jets +2.5
Six Point Teaser: Jets +8.5