Free NFL Betting Picks: Week 1 Lines and Odds Expert Analysis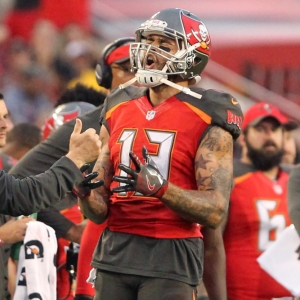 We are at an interesting time for NFL lines . We have seen a bit of preseason action, so we have a better sense of where teams are at than we did a while ago, but t he opening week of the season is still far enough away that the public has yet to start paying close attention to the lines for those games. Lines have been posted for a long time now, and the sharp money has had their way with them, but they still look different now than they will once the public floodgates open. That means that it is a good time to look for lines that are interesting. Here are six lines from Bovada which, for one reason or another, stand out as being interesting:
Patriots (-9) vs. Chiefs: This is a sign of just how crazy the public is going to be about the Patriots this year until they show any signs of mortality. I mean, they always are, but the attention has amplified this year. Also, books aren't going to be interested in losing their shirts like they did last year when the team went 13-3 ATS, so they are going to be more aggressive with their lines. This line is striking. New England is obviously very good, but the Chiefs were a 12-4 team last year that had a decent offseason. The season win total is set at nine for Kansas City, and the "over" is quite heavily favored. This is a better-than-average team, yet the Patriots are favored by well over a touchdown. Imagine what the line is going to look line when New England plays a dud like the Jets or Bills.
Bengals (-2.5) vs. Ravens: The Bengals get less than the standard home-field advantage here, so they aren't getting a ton of respect. Frankly, though, I'm surprised that they are even getting this much respect here. Cincinnati feels to me like a team that could seriously implode this year. They have a coach who should be gone, a shortage of talent in key spots, and a total lack of buzz surrounding them. I am as bearish about them as I am about any reasonably well-respected team. I don't love the Ravens, either, but there is a solid amount of value in betting against the Bengals at this price as I see it.
Dolphins (pick) vs. Buccaneers: This would have been a heck of a matchup until Ryan Tannehill's knee gets shredded. Tampa Bay is a clear playoff team in my eyes, and Miami quite likely was as well. But now Jay Cutler is in charge, and it is really tough to know what to expect from him. I mean, it's probably not going to go too smoothly, but he's only a full season removed from playing pretty well, and Adam Gase was his offensive coordinator then. There is at least a possibility that he'll be fine, in which case this line makes sense. But if he struggles and Jameis Winston doesn't then this one could get ugly and Tampa could cover with ease. This is a tough game to understand, and this line doesn't add any clarity to the handicapping.
Bills (-7) vs. Jets: The Jets are truly, completely awful. It's not hard to get behind that idea. But the real question here is if Buffalo is good enough to beat anyone - even perhaps the worst team in the league - by more than a touchdown. I mean, it's not like Buffalo is designed to rewrite the records books offensively or to seek and destroy on defense. When two horrible teams are meeting up, the idea of trusting one of them to win handsomely is enough to cause indigestion. People are betting very heavily against the Jets in this one in early action. While doubting the green guys from New York is certainly sound, a bet against them means a bet on the Bills, and that just seems like a horrible idea.
Rams (+3) vs. Colts: At this point we know very little about Andrew Luck and his status, but it remains very tough to feel any optimism about his presence early on. And even if he is able to play and play well out of the gate it seems unlikely that this team is going to be any good. The Rams are far from great, and I struggle to get excited about Jared Goff's prospects this year, but to say that they are significantly worse than the Colts when playing at home - and being three-point underdogs at home is significant - doesn't make much sense.
Tennessee (+1) vs. Oakland: This one is pretty interesting because I kind of think of Tennessee as this year's version of last year's Oakland. And I am not entirely convinced that this year's Oakland is going to be like last year's Oakland. They are sneaking up on anyone anymore, and with the added pressure comes a very bright spotlight. They may not be able to stand up under that pressure. I'm not at all sure that the Titans deserve to be home underdogs in this one.
You can get free NFL picks everywhere. What you can't usually get though, is free access to top-quality picks from expert handicappers - the same picks that member's happily pay for. Doc's Sports wants to give you $60 worth of NFL picks absolutely free. No obligation - just click here . Also, get three handicappers for the price of one when you sign up for a full-season football package! Click Here for details . Get free NFL betting picks weekly on Doc's Sports free football picks page .
Read more articles by Trevor Whenham