Handicapping the 2018 NFL Quarterback Market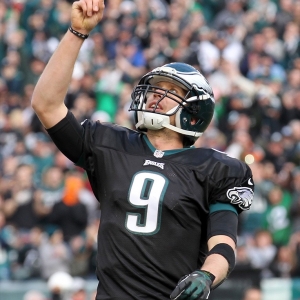 We knew all along that the quarterback market in the NFL was going to be very active this year. What we weren't expecting, though, is that it was going to get strange so early. Washington seemingly panicked, throwing around a pick and a quality young DB to get a QB who is four years older, and certainly less explosive, than what they had. Alas, Alex Smith was considerably cheaper than Kirk Cousins was, which is likely his biggest attribute in the eyes of the team. I have no issues with Smith - he's safe and reliable. I just will never understand why they didn't lock up Cousins a couple of years ago and avoid all of this mess.
With Smith dealt with there are a lot of teams looking for realistic starting options next year, and the closer we get to the draft the sense that there isn't a sure-fire savior in this group of top quarterbacks - guys like Josh Rosen, Josh Allen, Sam Darnold, Baker Mayfield and Lamar Jackson - seems to be growing. It means that free agency is going to be particularly active this year, and some guys are going to get paid money that will seem crazy. Arizona, the Jets, Denver and Cleveland clearly need starters, Minnesota has decisions to make, Buffalo could make a change, and a lot of teams need to figure out their backup situation and start to look towards the future. Here's a look at the key players in the free agent market:
Kirk Cousins: Cousins is the big fish, but it is unclear just how he will be available yet. Rumors are floating around that Washington will franchise him yet again so they can try to trade his rights and get some of what they paid for Smith back. It could make sense, but it is risky and could do some damage to their cap if it goes poorly. Regardless of what happens, Cousins will move, and he will be in hot demand. He'd fit in a lot of places, and because of that he's going to get some serious money and a decent term. His kid's children will never have to work. And I'm bullish about him and what he can do. He'll be worth the price - at least as much as any QB is because the position is generally overpaid.
Case Keenum, Teddy Bridgewater, Sam Bradford: This is just a fascinating situation. Circumstances led to Minnesota having three viable starters under contract last year, and none of them are under contract going forward. The Vikings have to decide whether they trust Keenum to keep performing at a high level - and to bounce back from that playoff debacle in Philadelphia. Or do they keep going with Bridgewater, hoping that the injury and plenty of missed time hasn't held him back? Bradford is the least-likely choice, but he is very accurate when healthy - although that accuracy doesn't translate into yards and excitement as much as would be ideal. If Keenum is left to become a free agent he'll be in high demand. Bridgewater will have suitors as well, though likely more tentative ones if the Vikings don't trust him because Minnesota knows the truth of the status of his knee better than anyone.
As for Bradford, I wouldn't be surprised to see him retire after yet another knee injury, but if he plays he can land as a veteran backup almost anywhere - a role that is more important than ever thanks to Nick Foles. I think Keenum will stay in Minnesota, but if he doesn't then he could be really interesting in Cleveland, where his offensive coordinator Pat Shurmur has taken over as head coach. Playing in Cleveland is a thankless task, but the guy who breaks through and finally has some success will be a hero.
Nick Foles: Foles doesn't technically belong here because he still has a year remaining on his contract. His value will never be higher, though, so the Eagles could look to extract some value from him soon. BetOnline has Philadelphia as his most likely team next year at +135, but the Cardinals at +400, the Browns at +500 or the Jets at +525 are all teams that have a need and that could look to make a deal. If Foles does get a starting gig out of his Super Bowl heroics it would be a heck of a story.
Tyrod Taylor: This is another guy who isn't a free agent but who could have a big impact on the market. The Bills don't seem to have a lot of faith in him, but his numbers are decent, and he hasn't exactly been on the best-built offensive team around. He could be a consolation prize for a team that can't afford Cousins and misses out on Keenum or Foles. Or maybe he would be a veteran option for a team until one of the top picks is ready to play. He's only signed until the end of this season, so he's a low-risk asset.
A.J. McCarron: We don't yet know what his status is going to be. He should be a restricted free agent, but he has filed a grievance with the league to become an unrestricted free agent. He's unhappy in part because the Bengals tried to trade him to Cleveland and then botched the deal. The success of Jimmy Garoppolo in San Francisco after having been traded has only helped the perception of McCarron - another established backup who has looked decent in very limited play. I don't expect him to play for Cincinnati again, but I'm not yet convinced that the market will be that strong for him just because of how crowded it is.
Get free picks from any Doc's Sports handicapper - there is no obligation for this offer and no credit card required. Just sign up for an account, and you can use the $60 in free picks for any Doc's Sports expert handicapper and any sport. Get $60 worth of premium members' picks free .
Read more articles by Trevor Whenham