NFL Preseason Betting Advice: Wagering Tips for Third Exhibition Game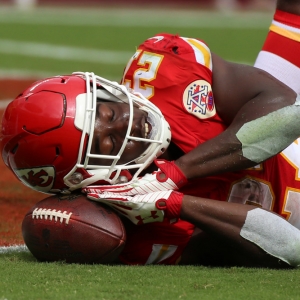 The NFL Preseason is irredeemably stupid. Pointless. Teams don't need to play four games, and they know it. But owners love game revenue. So, they play games with silly rosters that prove nothing, and they are mostly a waste of time for both fans and, of more interest here, bettors.
The third preseason game, though, is the closest to interesting as they get. I'm not saying they are great, but they are at least a little bit closer to an actual game that you could consider handicapping than whatever the other three games are. These third set of games, that started Thursday and continue through this weekend, are better than the rest of the games for at least four reasons. But while they are better, you still need to exercise tremendous caution when considering betting on them - and we'll look at three reasons why.
These games are more attractive than the rest because:
Starters finally start: Sure, technically we have seen starters start for some teams in other games. But it hardly counts as a start if you play a series or two and then check out. But in this game we will see a higher proportion of likely starters play a higher portion of the game. And those starters will be playing enough to affect the outcome, so we won't be forced to figure out who is likely to play the most and what it means for the team. Obviously, the more the starters play, the more predictable a team becomes and the more likely it is that you can make a sound betting decision.
Playbooks get a little more advanced: Teams still aren't going to use their full playbooks in these games - no point in giving away secrets when you don't have to - but what they are using in these games will look closer to a real playbook than what we have seen so far. In earlier games the players are often inexperienced, so the playbooks are very vanilla to compensate for their shortcomings. More experienced players can run more complicated plays, and they will want to roll out more wrinkles to work on timing and chemistry. Again, that makes things a bit more manageable for bettors because the more the playbook is evolved the more of an edge the more talented and better team has.
There is urgency: This game is often the last real game chance that players have to make a statement if they are in a battle for playing time. The fourth game is typically a farce, so in this game players can show how they match up against other good players. The more urgency players are feeling, the more intense their effort is likely to be and the more predictable that effort potentially comes from a betting perspective.
Coaches care - a little: Coaches really don't care about the preseason records. It's one of many faults of the system. But in this game they care more than they do in other games. Because this game features the closest to a real roster, the coaches are more invested in limiting mistakes and seeing full efforts than they are in other games during the preseason. Not to sound like a broken record, but the more invested the coaches are, the more predictable games tend to become for bettors.
But wait, there are still issues…
Games matter more, but that's still relative: Just because these games matter dramatically more than the other three preseason contests, that doesn't mean that they matter. For players that are secure in their position on a roster, their goal in these games is basically one - don't get hurt. Tom Brady or Drew Brees will not lose a second of sleep if they lose this game, or if they put up poor numbers, as long as they are healthy and moving towards the goal of winning games that count. Guys will die for a win in November, and that is what makes the game great - and what makes it possible for handicappers to succeed if they can understand which team's best effort is best. But a guy will not put any more effort into winning here than he needs to. Winning doesn't matter at all, and that's a problem for us.
Coaches have different measures of success: In the regular season a good coach will be mad at his team if they lose, and the best ones will be slightly less mad if they win. But in the preseason it's not about winning. It's about executing, limiting mistakes, making progress, evaluating talent, finding combinations, and so on. So, it's quite possible that a coach could let his foot off the gas in this game and empty the bench even when he is winning - and even if that causes his team to fail to cover or even to lose. If he has accomplished what he wants to then he is happy. And, unlike in the regular season, what he wants to accomplish probably has nothing to do with the scoreboard.
Superstars are people, too: The top players that drive things for top teams likely haven't seen much game action yet. So, when they do here it is quite likely that they will show some rust and may not be at their full potential. They know that, and they won't care. They know what they need out of the games, and they will work to get it. So, Aaron Rodgers might not be fully Aaron Rodgers in this game, but he could very well be just fine with that. And because we can't predict that accurately, it is tough to bet on these games.
Want free NFL picks? Doc's has you covered. New clients can take advantage of this great offer of $60 in free Doc's Sports members' picks for any handicapper on Doc's Expert Handicapper list. Just check out these guys' pages and see what great work they have done making money for themselves and their clients over the years. Get $60 worth of premium members' picks free . Also, get three handicappers for the price of one when you sign up for a full-season football package! Click Here for details . Get free NFL picks weekly on Doc's Sports free football picks page.
Read more articles by Trevor Whenham