NFL Confidence Pool Picks Week 13: Expert Pick'em Predictions No Point Spread
by Chris Vasile - 11/27/2019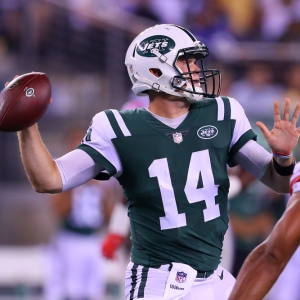 First and foremost, I'd like to wish my American friends and a Happy Thanksgiving! May your Thanksgiving be filled with great company, great food and winning bets.
Now, can anyone tell me why we are still being subjected to watching the Detroit Lions play in the first game on Thanksgiving? The Lions haven't been good for like a decade, and yet the NFL continues to trot them out and make us suffer through terrible football for the first part of our Thursday. How about scheduling some good teams to kick off Thanksgiving? I'm sure the ratings would be even better if we got to see the likes of Patrick Mahomes or Lamar Jackson or Aaron Rodgers or an upstart team like the 49ers or hell, what about Baker Mayfield? All of these options sound far more appealing than Mitch Trubisky vs David Blough (potentially). But I digress. I don't make the schedule, so all I can do is watch and bet on the games given to us.
Week 13 Confidence List (my selection listed first)
Kansas City Chiefs vs Oakland Raiders: This one is rather simple; Andy Reid off a bye is unbeatable, and the Raiders are who we thought they were after getting run off the field last week versus the Jets. Kansas City simply has too much fire power for the Raiders to contend with, and this will be a get right game for Mahomes and Co. after losing to the Titans before their bye.
New Orleans Saints at Atlanta Falcons: It's payback time for the Saints after the Falcons marched into the Superdome and took the Saints' lunch money two weeks ago. The Falcons are a bad football team, and their defense was just torched by Jameis Winston. Drew Brees and his plethora of weapons blow Atlanta out in this NFC South matchup.
Chicago Bears at Detroit Lions: Somehow, someway, there are still Bears fans who believe in Mitch Trubisky as a starter in this league. I, however, am not one of those people, but I do believe he can navigate this game and get another win against a Lions team that has given up on the year. Matthew Stafford is out, and the Lions are going to lose yet another Thanksgiving Day game to the Bears.
Carolina Panthers vs Washington Redskins: The Panthers should have won last week against the Saints, but kicking woes got in the way and they fell to their third straight defeat. The only positive about playing out the string is that they get to beat up on a Washington team that somehow managed to win last week despite scoring just one touchdown. Christian McCaffrey has a realistic shot at outscoring and racking up more yards than the entire Redskins team in this one. Take the Panthers.
Philadelphia Eagles at Miami Dolphins: Something is seriously wrong with Carson Wentz and the rest of the Eagles team. However, friends don't let friends bet on the Dolphins, so by default we'll take the Eagles. They are still in the thick of the NFC East division race, so they need to win this game.
Green Bay Packers at New York Giants: In perhaps the most shocking result of last week, the Green Bay Packers laid an egg in prime time, and nobody expect that. Now they get to face a terrible Giants team, and we expect a bounce-back performance. The Giants have a brutal defense, so look for Rodgers to make amends and get the Packers back in the win column.
Buffalo Bills at Dallas Cowboys: How Jason Garrett still has a job is beyond me. The guy kicked a field goal with six minutes left in the game, down by seven on the opponent's 13-yard line. That play makes absolutely no sense, unless he wagered a hefty sum of money on the Cowboys to get the cover. The Bills have a legitimate defense and should give the Cowboys offense fits similar to what New England did. I'm calling the upset in this one.
New York Jets at Cincinnati Bengals: I can hear Bengals' fans rejoicing as I type the following sentence. "Andy Dalton is your starter, again." Imagine being this bad that resorting back to Dalton is a good idea? Ryan Finley didn't give them anything to work with, and the Jets are kind of feeling themselves a little bit after demolishing the Raiders and winning three-straight. I'd never recommend laying points with the Jets on the road, but they are better than the Bengals and will win this game straight up.
Baltimore Ravens vs San Francisco 49ers: This is going to be the game of the weekend, and I have no idea who to take. Both teams have proven me wrong time and time again this year, and both teams are legitimate Super Bowl contenders . I'll side with the home team in this one as it's an early start for the Niners traveling East, and Lamar Jackson is just too good right now to be stopped.
Tampa Bay Buccaneers at Jacksonville Jaguars: All aboard the Jameis-coaster again this week. We ride with Jameis consistently, and boy is it a fun ride. Last week we saw the good and the bad and will likely see the same this week. Jacksonville sucks, and Tampa's offense will be too much to keep pace with.
Cleveland Browns at Pittsburgh Steelers: From a football perspective, the Browns have more talent and will likely win this game to get back to .500. From a circus perspective, I don't expect any retribution or payback in any way from the Steelers despite what happened just two short weeks ago. The league will have a close eye on this game. And while it may be physical, nothing more will come from the Myles Garrett/Mason Rudolph incident.
Tennessee Titans at Indianapolis Colts: Every time I bet against the Titans; they find a way to screw me over. Well, I'd had enough of losing and will back the Titans against a Colts team who is hanging on for dear life right now. The Titans defense is kind of good, and the Colts offense is dealing with some injury concerns. Don't like this game from a betting my own money perspective, but I'll take Tannehill over Brissett (can't believe I actually wrote that sentence).
Arizona Cardinals vs Los Angeles Rams: The Rams suck. They are toast. Their QB stinks, their running game is gone, the defense is Swiss cheese and coach McVay looks dazed. Give me the upstart Cardinals, who, while they are just 3-7-1 on the season, have been super competitive in about nine of those 11 games.
Los Angeles Chargers at Denver Broncos: We saw exactly what the Broncos were last week against the Bills, and that's a team that struggles to put up points. That should likely be the case once again this week against the Chargers, who are off a bye and are starting to get healthy at the right time. Not saying they are in position to make a run at playoff spot, but they have far more talent on their roster than the Broncos and should win this game outright.
Houston Texans vs New England Patriots: The Cowboys did everything they could last week to let New England win. The refs also helped the Patriots case as well, but that's a story for another day. Houston is desperate, and they are off a bye, which could give them an advantage. We'll take a shot with the underdog here in another upset.
Minnesota Vikings at Seattle Seahawks: Can Kirk Cousins go on the road to a hostile environment and win both games against good teams? I believe he can, and I believe the Minnesota Vikings will win this game outright against the Seahawks. The Vikings are rested off their bye week, while the Seahawks just slugged it out for four quarters on the East Coast against the Eagles. This is going to be a great game to watch and wager on, and I'm calling for the upset.